Picking up the rock and dropping it on your own feet, again, and again, and again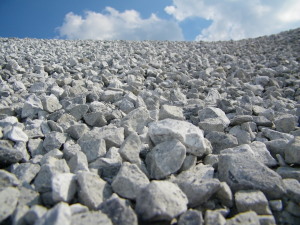 *MIM disputes some of this article on factual grounds, see comments.*
Picking up the rock and dropping it on your own feet, again, and again, and again
(llco.org)
The Maoist Internationalist Movement (MIM) has recently published another strange, rambling document aimed at us. (1) The document repeats many bizarre claims such as the accusation that Leading Light had engaged in "wrecking" against MIM by publishing a rather kind obituary of Henry Park, their leader who had sadly degenerated in various obvious ways many years ago. In MIM's bizarro world, our gushing obituary, probably the kindest thing ever written about Henry Park, somehow constitutes "wrecking." We invite everyone reading this to read the obituary and judge for themselves. (2) It is also odd that MIM whines about what we "were printing about MIM a handful of years ago," especially since everything we printed went through our leadership, which, at the time, probably had more one-time MIM leaders than the MIM cell that Henry Park was running had. MIM must know this. It isn't like this was some Leading Light wrecking operation, but an appraisal that was approved by many of those who were Henry Park's comrades.
Leading Light was not the one forcing Henry Park to spam his delusions online. If anything constitutes a wrecking campaign against MIM, it is not the kind obituary we wrote, but the dozens of paranoid, delusional, and personal materials published by Henry Park in his final years. Leading Light would prefer to not speak ill of the dead out of respect. It is a shame that MIM has chosen to drag all this up again by forcing us to set the record straight. MIM has a security cult that functions very much like the personality cult in other organizations. As part of this paranoid cult, MIM sees itself as a target of enemies everywhere. MIM has a history of seeing false patterns in random events, which is also a result of the cult. Our mention of Henry Park's "degeneration" years ago and a recent blurb on social media saying that most people think "all sex is rape" is "crazy" does not constitute some pattern of wrecking. The two events are years apart and unrelated. Although MIM's phony set up, their interpretation of these disconnected events, might just get people to start thinking that maybe MIM "doth protest too much," maybe there is something to the "crazy" allegation. Where there is smoke, there is often fire. Just as MIM was its worst enemy then, MIM is its worst enemy now. MIM probably does not even realize that they need only look in the mirror to find the wreckers. The title of MIM's article is "MIM(Prisons) pwned by sexual liberalism." However, the title should be "MIM pwned by MIM." Mao warned about the man who picks up a rock just to drop it on his own feet. If that is the act of a fool, then what do we call the man who repeats the act, smashing his own feet twice? Three times? Four times?
The rest of MIM's document is barely coherent. And this is an assessment made by people who have read everything MIM ever wrote. Just imagine how it must read to civilians passing through. What is happening here is MIM is writing to itself. Theirs is not a document that actually lays out coherent arguments that can then be refuted. Rather, it is a document seemingly aimed at themselves, to convince themselves. It is a theatrical prop to deflect criticism. In any case, one thing that is consistent throughout MIM's article is the unargued for or poorly argued for accusations. We don't have the time to unpack it all, but we'll touch on the main points.
On "liberalism"
MIM accuses Leading Light of "liberalism." MIM even goes so far to say that our "article could have been written by the Democratic Party if one just cut out the words 'Leading Light Communism.'" (3) To this we can only say that the Democratic Party must be stepping up its game: Proudhon, Marx, Aristotle, Descartes, Frege, Wittgenstein, Positivism? In MIM's crazy town, it is somehow wrong to be concerned with creating a world where people enjoy each other in healthy, happy ways. By contrast, Leading Light says it is part of our duty as revolutionaries to create such a happy world. It is part of our duty as Leading Lights to craft a mass line that can be grasped and move the masses forward toward true, Leading Light Communism. Whatever they may claim, MIM is not concerned with mass line. They are concerned with empty, ultra-left sloganeering. MIM's "All sex is rape," "sterilize all men," etc. is not a serious, revolutionary gender line. It is so out of touch that it boggles the mind anyone identifying as communist is actually defending it. It also boggles the mind that we are even bothering with it. MIM should be flattered that anyone respects them enough to try to set them straight on one of the main fetters on their movement advancing. However, rather than face facts, MIM would rather double down, triple down, etc.
MIM's rejection of mass line in favor of their bizarre "utopian" vision of communism plays into the hands of liberals. Firstly, it discredits real anti-rape activists. Rape is a serious issue, even in the First World. MIM's claim that "all sex is rape" has the effect of belittling the suffering caused by real rape. For MIM, there is nothing qualitatively different about real rape. For MIM, there is nothing especially or uniquely wrong with real rape. MIM itself even says that they are not interested in punishing real rape. Secondly, "all sex is rape" discredits revolutionaries in front of the masses. It makes revolutionaries look like fools who are completely disconnected from the masses, from their concerns and outlooks. It makes revolutionaries look like crackpots. There are times when revolutionaries have to take up advanced lines that may not be immediately understood by the masses. However, "all sex is rape" is not such a case. This is not the case of a revolutionary organization pushing science onto the uneducated masses. This is a case where a revisionist organization is trying, but also failing, to pass off metaphysics and idealism to the masses. And, in this case, the intuitions of the masses often happen to be more in line with science than MIM. Thirdly, the whole orientation of "all sex is rape" is First Worldist. Such a line only resonates with the some of the most useless First Worldist activist trends and demographics. It's a pseudo-radicalism that gives cover to those who fundamentally reject proletarian politics, making it easier for enemies to infiltrate less advanced, but potentially revolutionary circles. It is a pseudo-left cover for those who would try to infiltrate revolutionary circles. It is what revolutionaries in China used to call "left in form, right in essence."
On MIM's bad analogy and bad metaphysics
MIM attempts to answer our criticism that their approach to sex is very similar to Descartes' idealist approach to knowledge. MIM does this by saying that their approach to sex is not unlike a correct approach to communism. MIM's non-sequitur goes like this: since, according to MIM, happy, consensual sex has never existed and full communism has never existed, somehow the two are akin to each other. It is correct that positing Leading Light Communism as a regulative idea is not inherently idealist so long as it is understood as a kind of mental construct that we use to measure the progress of societies or that we use to compare one society with another. Think of it like this. Even though an absolutely perfect circle has, perhaps, never existed as an empirical object, we can still use the idea of a perfect circle to compare our sketches of circles against each other. The circular sketch most closest to the regulative idea can be said to be better than others. There is nothing idealist about this. So too, if MIM said that we should posit a regulative idea of true egalitarian sexual relations as something to strive for and something by which we measure current sexual practices against, then we would have no disagreement. This is not what MIM does, however. MIM is not simply saying that there is an egalitarian sexual ideal we ought strive for. MIM is saying "all sex is rape" and all sex that has ever existed in rape. This is where the analogy breaks down. To posit a regulative idea of Leading Light Communism does not obliterate important distinctions between other types of social configurations. Positing the regulative idea of Leading Light Communism does not prevent us from discussing a wide variety of other forms of society in the spectrum: socialism, capitalism, semi-feudalism, feudalism, and so on. By contrast, in a move that is very similar to Descartes', MIM's way of casting the rape debate obliterates all the useful and real distinctions between kinds of unegalitarian sex. As almost everyone but MIM recognizes, not all unegalitarian sex is rape. In the case of positing the regulative idea of Leading Light Communism, explanatory power is increased. In MIM's "all sex is rape," explanatory power is sacrificed for metaphysics and pseudo-radical sloganeering. When real science posits regulative ideas, it does so to increase explanatory and predictive power, not to reduce it. Metaphysics, like MIM's approach, is the opposite.
Science, biology, sex
MIM tosses science, biology, and common sense to such a degree that they make embarrassing statements such as:
"So it has little meaning in this debate to say, 'Sexuality is normal behavior for any complex species.' We would like to see some evidence that, 'Most people desire a sexual life even in the context of oppression.'" (3)
MIM even takes a dark-age shot at evolutionary biology by saying that people today rely too much on Darwinian theory. Marx is said to have wanted to dedicated Capital to Darwin because Marx recognized Darwin's theories constituted not only a profound revolution in biology, but also had profound epistemological implications. Today, evolutionary theory is the cornerstone of modern biology. If MIM does not think there are Darwinian explanations for human sexuality and pleasure, what is MIM's explanation for these biological functions that humans seem to share with all or most complex species? "All sex is rape" is as disconnected from science as MIM's other gem, "sterilize all men!"
Behind their poorly-formed non-arguments, there is a certain view of sexuality in play in MIM's work as a whole. MIM's tone is a puritanical one. Sex, in such a view, is evil, dirty, bad, as, in a word, rape. MIM seems to have a repulsion for what is ordinary, natural behavior for any complex species. Thus happy, consensual sex has never existed, only rape. MIM have named their movement after Mao. And they see Mao as a rapist. In fact, for MIM, all the greatest communist leaders of the past were really rapists. According to MIM, happy people in loving relationships around the world are really rapists. Children from loving homes are really products of rape in MIM's view. Even more odd is that MIM equates their personal revulsion for sex with their desire for communism itself. This revulsion leads MIM to state bizarre things such as:
"LLCO's recent articles on rape and gender oppression can easily be categorized as part of the patriarchal pornography machine." (4)
At this point, what more is there to say? When someone, such as MIM, has departed so far from reality in their assumptions, there is little point in arguing with them. After over a quarter century of being locked into their bad logic, and being a very dogmatic organization, it is highly doubtful MIM has the scientific capacity to change. Of course, we hope MIM does change, but we won't hold our breath. This will almost certainly be our last post in this back-and-forth. We think our time can be spent better elsewhere.
Notes
ibid.
Deja un comentario / Leave a comment / Mag-iwan ng komento / Hinterlasse einen Kommentar / Αφήστε ένα σχόλιο
Contact the Leading Light
Want to join the struggle? Have a question? Do not be afraid to contact us. Email llco at llco.org