Celebrate the Legacy of the BPP - 50 Year Anniversary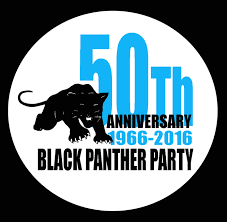 It's been 50 years since the most advanced segment of national class consciousness of a people came together in unity nationwide in the inner cites to challenge imperialism. The Black Panther Party for Self-Defense (BPP) was capable of leading the lumpen in the struggle for the overthrow of oppressive/exploitative relationships and the building of national independence, self-determination, and socialism. They were equipped with the right ideology of dialectical materialism, which is a concrete analysis of concrete conditions, and knew how to apply it to where the principle of "from the people back to the people" was being done successfully with the breakfast for children program. However, they couldn't combat the oppressor's COINTELPRO strategy, which destroyed a beautiful movement. We celebrate the sacrifices these beautiful men and women made when they stood up to fascism, and some lost their life to the struggle by death, or state-sanctioned death known as incarceration, and they will not be forgotten.
As I've read books by Mumia Abu Jamal, Robert Hillary King, Huey P. Newton, David Hilliard, and Eldridge Cleaver (just to name a few), I'm reminded of what it means to be New Afrikan in the United $tates, as well as why being a revolutionary is the most important ideology to have and apply when facing this oppression, and it's due to the same challenges we face today. COINTELPRO is not over, but has only advanced so that the oppressor does not see another people's revolution again. The spirit of the Panther lives inside of me, as well as countless others who languish behind enemy lines, and we will continue their legacy through our practice of serving the people.
MIM(Prisons) adds: As we enter the month marking the 50th anniversary of the most advanced Maoist party in the history of this country, we put out a commemorative issue focused on the BPP this summer for our 50th issue of Under Lock & Key. [In October, hundreds of copies were also distributed at BPP commemorative events. That month we also finalzed a new edition of our study pack: Defend the Legacy of the Black Panther Party.] We'd also add to this that the Party's own internal contradictions played out allowing COINTELPRO to deliver the death blows that it did. There is no all-powerful oppressor that can stop the oppressed, although we are in the minority in this country. So as COINTELPRO continues, we learn from history and push the struggle forward!