Narcoland Book Review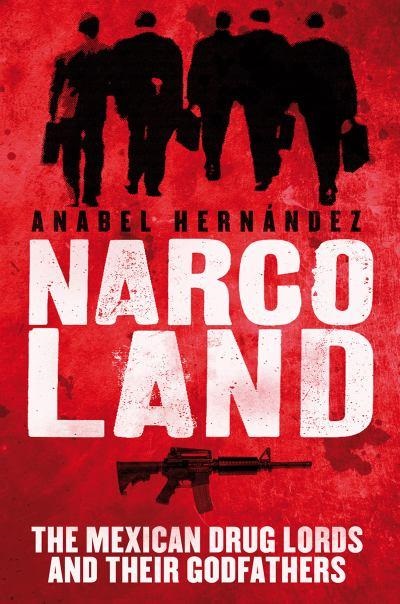 Book Review: Narcoland: The Mexican Drug Lords and their Godfathers
By Anabel Hernandez
2014


Anabel Hernandez exposes the biggest drug organization: The U.$. and Mexican government. Business men, and all branches of the government. Although she doesn't dig deeper into the Amerikan agencies like FBI, DEA, DHS, ICE, etc., she does point out to the involvement of the CIA in the drugs-arms trade in Central America during the civil wars focused on destroying the communist movements.

Unlike other "conspiracy theory" books, Hernandez backs up the facts in her book with evidence and information newly open and available to most. Recent scandals of money laundering by banks like HSBC, HSMX, Bank of Amerika, etc only reinforce the evidence Hernandez presents in her book. The main criminals are those who benefit from this politico-social-economic capitalist system.

As someone that grew up in the poorest section of Mexican society I can say that this book is the most revealing one I've ever read regarding the sad situation in Mexico, especially when speaking of the so-called "War on Drugs." Besides highly recommending this book to everyone and especially my co-nationals; I want to make sure that everyone is aware of the stupid idolization some people fall to. These "drug-lords" are part of the system too. They are working together. As Roberto Saviano puts it in the book foreword,

"Narco-land is not only an essential book for anyone willing to look squarely at organized crime today. Narcoland also shows how...capitalism is in no position to renounce the mafia. Because it is not the mafia that has transformed itself into a modern capitalist enterprise - it is capitalism that has transformed itself into mafia. The rules of drug trafficking that Hernandez describes are also the rules of capitalism."
People in the poor countries, like Mexico, get pulled to crime out of necessity, no arguing about that. But once some of these people get ultra-rich, or just rich, they become part of the problem. These people have billions of dollars not just millions, and rather than use this to educate and arm the people, they use it to buy private planes, yachts, mansions and party and celebrate with the elites at the businesses and governments.
In one way these drug lords are depicted as "bad" by the capitalist government, and society. In another they are admired and discretely shown as a roll model via brainwashing to the youth and uneducated, in the movies (Scarface), TV series (Breaking Bad), and so-called documentaries (Gangland), among many other sources.
Hernandez says "It has to stop [the Mexican drug-political system], and the only ones who can stop it are ordinary citizens... It will only end when Mexican society unites agains this immense 'mafia.' That means overcoming fear and apathy, and above all the tacit assumption that things can not be any different." It's up to us to be more political conscious and do what we must. Whether "Drug-Lords" or "capitalists," they are the same ideology. Meanwhile kids are hungry and lack clothes and education, the most basic needs.
Book also available in Spanish, as "Los Señores del Narco," de Anabel Hernandez.
---
MIM(Prisons) adds: This book review makes an important point about class analysis and identifying our friends and enemies. While the First World lumpen, individuals who may get pulled into small time drug dealing, are a class that as a whole we can hope to win to the side of revolution, the drug lords have moved out of this class, if they were ever a part of it. They function as a comprador bourgeoisie, profiting off the suffering of their people and working hand in hand with the imperialists. Just because the drug trade is supposedly illegal does not change this reality. And as this review points out, the governments that have outlawed drugs are among the biggest players in drug dealing. What is legal and what is criminal under capitalism is about politics, not about justice or humyn rights.