WikiLeaks Faces Persecution for Exposing U.$. Imperialism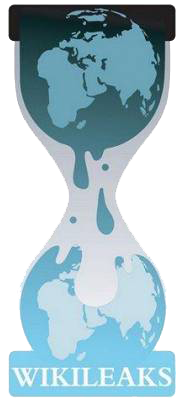 On November 28, WikiLeaks began releasing U.$. diplomatic cables that have been extremely embarrassing to the U.$. government and its allies. This resulted in increased persecution of the WikiLeaks site and staff, and an international debate about the role of websites like WikiLeaks. This story underscores the failure of mainstream media to do more than serve as a mouthpiece for the imperialists. But it also reveals the lengths to which imperialist governments will go to persecute activists and those causing damage to imperialism.
Humynity benefits from more availability of information about imperialism. As revolutionaries, we welcome the opportunity to expose U.$.-backed atrocities and the imperialists' back room deals. Meanwhile, the attacks on WikiLeaks and its staff present the opportunity to further expose the myth that capitalism = democracy. The basic premises of democracy include transparency of government and freedom of speech. While the communist government in China under Mao encouraged the people to criticize their leaders during the Cultural Revolution and went so far as to provide free paper and space to post big character posters to propagate free speech, the Amerikan government is doing all it can (in collaboration with other governments and capitalist corporations) to shut down the speech of those who are merely exposing facts.
WikiLeaks launched in 2007 to publish documents from anonymous sources that generally expose the actions of imperialist governments and their lackeys. WikiLeaks states that "One of our most important activities is to publish original source material alongside our news stories so readers and historians alike can see evidence of the truth." On their website WikiLeaks summarizes the major stories they have broken; an impressive list of government and corporate corruption, brutality and war.(1) It has been particularly valuable in exposing U.$. atrocities in Afghanistan and Iraq.
As a result of their work exposing governments, corporations, and churches around the world, Wikileaks has faced significant persecution. According to their website, "Since formation in 2007, WikiLeaks has been victorious over every legal (and illegal) attack, including those from the Pentagon, the Chinese Public Security Bureau, the Former President of Kenya, the Premier of Bermuda, Scientology, the Catholic & Mormon Church, the largest Swiss private bank, and Russian companies."(1) Julian Assange has taken the role of public spokespersyn and as such has faced dramatic persynal persecution, particularly after the release of the U.$. diplomatic cables.
What's the big deal about the U.$. diplomatic cables?
Before we get into the issues of censorship and political persecution, let's take a look at what these diplomatic cables really contain. The U.$. government employs thousands of foreign service staff posted in embassies and consulates around the world. According to the U.$ Department of State website, these people work in one of 5 general jobs:

Consular: Consular Officers protect Americans abroad and strengthen U.S. border security.

Economic: Economic Officers work on economic partnerships and development, support U.S. businesses abroad, and cover environmental, science, technology, and health issues.

Management: Management Officers run our embassies and make American diplomacy work.

Political: Political Officers analyze political events.

Public Diplomacy: Public Diplomacy Officers explain American values and policies.


In other words, many of these people work in foreign countries acting as spies. But not spies who are working in secret; they are overt spies whose job is to meet with people at various levels in other governments and then write up reports about their meetings and the situation in those countries. This is how the U.$. government collects a lot of its information about what's going on around the world. The foreign service staff don't try to hide what they are doing. It's a political game which foreign diplomats sometimes use to get messages through to the U.$. government without having to make public statements. There is a lot of backroom deal making done this way, without having to make information public.

So when people say that the diplomatic cables that WikiLeaks released are embarrassing, what they really mean is that imperialist governments and their lackeys don't want the truth to be known publicly. As WikiLeaks summarizes, "the cables show the extent of US spying on its allies and the UN; turning a blind eye to corruption and human rights abuse in 'client states'; backroom deals with supposedly neutral countries; lobbying for US corporations; and the measures US diplomats take to advance those who have access to them."(1) So the U.$. government doesn't want people to know these things. They are probably not so much worried about the Amerikan public whose response to this story has been split with many taking the side of their imperialist government, but rather concerned about what people in other countries are going to learn, especially those in the Third World being screwed by the imperialists and the deals they make with their own lackey governments.
Imperialists and censorship on a global scale
There was a quick and coordinated attack against WikiLeaks by the U.$. government and their allies in the international and corporate community. This included a coordinated December 2 attack shutting down their domain via the New Hampshire-based company EveryDNS, and Amazon.com cutting off the infrastructure services they were providing to WikiLeaks. Forced to move to the French internet company OVH, WikiLeaks then faced attacks by the French government looking for ways to ban hosting of the site.
The finance capitalists got in on the game quickly too. On December 3 PayPal cut off the account that was collecting donations for WikiLeaks, claiming that the account violated its "Acceptable Use Policy" by engaging in "activities that encourage, promote, facilitate or instruct others to engage in illegal activity." On December 6 MasterCard announced its plan to cut off WikiLeaks from accepting MasterCard payments because "MasterCard rules prohibit customers from directly or indirectly engaging in or facilitating any action that is illegal." Visa took similar action on December 7. On December 8 WikiLeaks released diplomatic papers that revealed lobbying by the Obama administration on behalf of MasterCard and Visa.(2) And finally, the Swedish bank PostFinance froze Julian Assange's persynal bank account on December 6, using the flimsy excuse that he provided an incorrect address on his account.
On December 23 Apple dropped the WikiLeaks app (program for iPhones) from their app store, just 10 days after it was approved for sale. The app gave users access to the WikiLeaks Twitter feed and the ability to access leaked documents. An Apple spokespersyn gave the official excuse: "Apps must comply with all local laws and may not put an individual or group in harm's way."(3) These examples of corporate censorship help demonstrate the complicity between the imperialist government and big corporations. The imperialists make backroom diplomatic deals to give the capitalists financial advantages, and those same corporations look out for the government's interests by denying anti-imperialists access to resources to exercise their free speech.
While diverting resources from WikiLeaks' primary mission, these attacks have also served to expose the imperialists, who only give lip service to freedom of speech when it serves their interest. And this has galvanized a counter attack by defenders of WikiLeaks. This counter offensive includes hackers who have launched denial-of-service attacks to shut down web sites that have cut off WikiLeaks, targeting EveryDNS, Amazon, MasterCard and Visa among others.
In the United $tates, the imperialists are running around with their pants down, unsure how to control the information already released. On December 3 the White House issued a directive that forbids unauthorized Federal employees from accessing the classified documents that are now available on WikiLeaks. Carrying out this order, the Library of Congress blocked access to WikiLeaks from its computers. Government employees, military personnel and employees of some private corporations are prohibited from reading the documents, even from home. Meanwhile, college students are being threatened that if they post info about WikiLeaks online they will not be eligible for government jobs after graduation.(8)
Amerikan public opinion is split between those who think it's right to investigate those in power and those who want to see Assange prosecuted. It might be surprising that so many Amerikans care about freedom of speech when the imperialists so clearly oppose it. This is promising for activists looking for ways to win over people who have a material interest in imperialism, even if only for specific battles against the imperialists.
Political persecution of activists
Julian Assange and others have complained of surveillance and harassment in various countries in the past, but after the release of the diplomatic cables this has stepped up to a level that may lead to death or permanent imprisonment of those associated with the site. While throwing around baseless accusations of "terrorism" against Assange, North Amerikan politicians have openly called for him to be illegally assassinated - the definition of terrorism.(9)
The U.$. Justice Department has been scouring the books searching for something to prosecute Assange on, some way to punish him and stop his work, and they are negotiating with Sweden to get him extradited to the U.$. Assange was taken into custody in Britain after an arrest warrant was issued by Sweden to question him on allegations of sex crimes, and has since been released on bail.
In the United $tates, there has been a strong push to make it illegal to conduct investigative journalism that is not approved by the State. Senator Dianne Feinstein, chair of the Senate Intelligence Committee, argues that Assange's actions violate the Espionage Act, a World War I-era law crafted to punish individuals who spy on the country during wartime. This is despite the fact that WikiLeaks has not released any Top Secret documents and even offered to work with the U.$. government to redact any facts that would endanger individuals in the field (which the U.$. turned down). An initial hearing on WikiLeaks and the Espionage Act was held on December 16 by the House of Representatives Judiciary Committee. So far no decisions about prosecution have been made. Senator Joseph Lieberman goes further and has urged the administration to consider charges against media outlets that produced news articles based on the leaked documents. These organizations, according to Lieberman, have "committed at least an act of bad citizenship, but whether they have committed a crime - I think that bears a very intense inquiry by the Justice Department."(4)
In the 1970s a very similar attack against Daniel Ellsberg was carried out after he released the Pentagon Papers to the New York Times, exposing the Amerikan government's lies about the Vietnam War. The U.$. government attacked Ellsberg both covertly and overtly in court where they put him on trial for theft and conspiracy under the Espionage Act. Ellsberg explains, "The truth is that every attack now made on WikiLeaks and Julian Assange was made against me and the release of the Pentagon Papers at the time."(5)
If the outcome is more chilling this time around, it will be with the mainstream media cheering for the repression of their own rights to report on facts. They'd rather talk about sex and persynalities anyway.
We talk about sex to stop talking about sex
Pseudofeminists have lined up on two sides of the Julian Assange "rape" debate. One recognizes the obvious truth that this is a political ploy by the imperialists to distract from the facts and attack Wikileaks. The other side says we need to stand by all wimmin who claim that they are raped. The latter are a dream come true for the FBI. The former are on the right track, but falter in their attempts to define "real" rape. This situation was painfully obvious in a series of debates on Democracy Now! this week that degenerated into a pornographic discussion of the details of various sexual encounters.(6) To both defend Assange and uphold that some sex is not rape, Naomi Wolf ended up making some embarrassingly incorrect claims.
If we can just admit that all sex is rape, then we can get on with the original discussion of hundreds of thousands of wimmin (and men of course) dying at the hands of the U.$. military as exposed by WikiLeaks documents. The real feminist here is white male Julian Assange who responded to TV news host Larry King's inquiry about the sex charges with: "It is not right to bring in sensational and, in fact, false claims, a relatively trivial matter compared to the deaths of 109,000 people... CNN should be ashamed of doing that." Assange was referring to a death toll released on WikiLeaks that was recorded by the U.$. military in Iraq who previously claimed to not be tracking Iraqi deaths.
To assure readers that these tactics are nothing new, a parallel story played out within our own movement just 2 years ago. The decades old MIM website at etext.org was shut down by people outside of MIM on January 9, 2009. This occurred as the primary editor of the website was reporting death threats and the circulation of rape charges by multiple white wimmin. He has referred to this as a "lynching," as rape charges have always been a tool of social control of oppressed nation men under the rule of white power. While MIM(Prisons) and at least one other cell made efforts to restore the content of the site, the damage was done as all incoming links were defunct. Traffic to those documents remains at a fraction of what it used to be.
The editor of the etext.org MIM site later explained that he did not restore the site immediately as it could just as quickly be taken down again. WikiLeaks is unique in its resources and high profile status, so it has largely managed to remain online, with its mission receiving a net benefit from the press coverage. But when decades of material are separated from their domain name as happened to MIM, as well as many of the over 80 hip hop websites shut down by Homeland Security last month(7), their access to the rest of the world is seriously challenged. As we have mentioned in the past, independent institutions of the oppressed online are very fragile. Some combination of technology, security tactics and alliances with the national bourgeoisie in anti-imperialist nations will need to provide solutions to this problem as the imperialists increase their repression on the internet.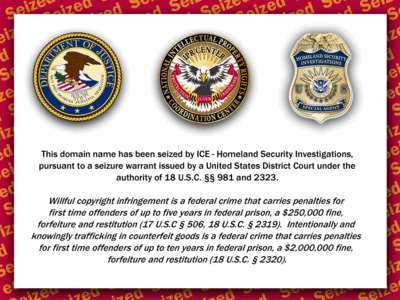 The need for anti-imperialist media sources
A University of Maryland study titled "Misinformation and the 2010 Election" found that people who are exposed to mainstream news sources are quite misinformed about the facts. For instance, 42% of people surveyed didn't know that Obama was born in the U.$. The survey looked at newspapers and news magazines, network TV news broadcasts, public broadcasting (NPR or PBS), Fox News, MSNBC and CNN. They found "Looking at the frequency of misinformation among the consumers of various news sources, one striking feature is that substantial levels of misinformation were present in the daily consumers of all news sources. Even the daily consumers of news sources with the lowest levels of misinformation still included substantial numbers with misinformation."(10)
This doesn't mean we should all stop following the news; people with higher levels of exposure to news sources had lower levels of misinformation. This last fact had a few striking exceptions, for instance, Fox News topped the misinformation list with the viewers with the most incorrect information and a trend showing that the more a persyn watches Fox the more misinformed they become. However, consumers of other mainstream media sources were also very mislead on key facts, including NPR and PBS consumers and viewers of other daily TV news.(10) Without a viable daily source of anti-imperialist news, revolutionaries still need to use mainstream media, but we need to look at it with a critical eye and use as many international sources as we can get our hands on.
The clear misinformation being spread by mainstream media, combined with the constant covering up of even the most mundane of facts by the imperialist governments and their allies, mean that the value of alternative media sources can not be overstated. WikiLeaks provides a clear service to anti-imperialists even without any significant political analysis on their website. The politics are clear in the context of the content that comes through WikiLeaks daily exposing imperialism as a system of corruption, brutality and exploitation. News sources like this are crucial to revolutionaries and we must defend their existence.
It is our task to go further and provide context for the facts and help people make connections between all the terrorist acts committed by the U.$. and other imperialist countries and the just revolutionary struggles of the oppressed peoples around the world.