AV tech, streaming experience? We're searching for someone to manage the behind the scenes of an anti-imperialist podcast.
help out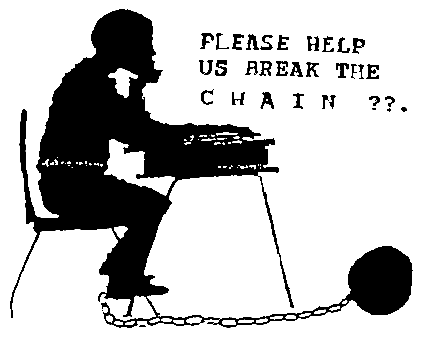 What We've Accomplished
MIM(Prisons)'s 2015 congress was marked by some major successes and growth in our work over the past year. We reached our goal from 2013 of doubling Under Lock & Key subscribers; helped write, edit and publish [email protected] Power and the Struggle for Aztlán; and we took up the Strugglen Artists Association project and collected and distributed some great art both behind bars and on the streets. We have continued to support and build prisoner education, running both beginner and advanced correspondence study groups, sending in many political magazines and books, and supporting more than 30 prisoner-led study groups. Building on these successes we will continue to: promote and distribute the [email protected] Power book, expand prisoner-led study groups, and build support for more United Struggle from Within (USW)-led campaigns.
All of this project-based work remains focused on our primary goal: serving the oppressed in prisons within the United $tates, while working from the vantage point of the Third World proletariat. We recognize that imperialism is the number one enemy of the majority of the world's people, and we are fighting from within the belly of the beast in the advanced stage of imperialism, where the majority of the people living within U.$. borders have been bought off with the spoils of capitalist profits.
What would your help mean?
Here's a list of things that have been on our todo list for years that we could get done if we had more comrades:
we could put out another book
we could make it easier to navigate and find information on our website
we could run more prison-based study groups and organizing discussions
we could fight (and win) more censorship battles
we could send more one-on-one responses to prisoners who submit articles that we don't publish
What Kind of Help Does MIM(Prisons) Need?
The most helpful thing is dedicated, consistent support. Whether daily, weekly or monthly; whether the tasks you can do are easy or difficult; we challenge you to make a pledge to become a regular contributor to our work. If you are not able to commit some regular practice and are looking for ways to contribute in one act, then send us a donation or see our list of specific tasks below.
We've made a call to our online readers to step up and demonstrate that our presence online is worthwile.
Donations Needed
Generally, we'd prefer people put in work before money. But with enough money coming in from enough sources we can also convert money into work. So get in where you fit in. MIM(Prisons) members put in a lot of both!
Here is a list of ways to donate in order of preference:
cash: U.S. dollars are by far the easiest thing for us to use. Some have expressed concern about mailing cash. But it is really no more risky than mailing stamps, or blank money orders. Internationally there may be more risk. If you want to prevent theft use large bills and put them in a mylar bag or aluminum foil. But generally wrapping bills in some paper is fine.
cryptocurrency: This is the most secure way to donate. But not as easy for us to use as cash. Using Bitcoin or Monero will ensure your money reaches us. Using Monero will ensure that no one knows you donated to us. Fees involved should be similar to sending a money order, but a little harder to get started for the newbie.
stamps: This is how most prisoners donate. We use lots of stamps. Forever stamps and 1 ounce stamps in particular. But most of our postage is not paid with stamps, so we do have limits on what we can use. Recent donations have kept us supplied, but not oversupplied.
blank money orders, gift cards: As mentioned above, there is little benefit to these over cash, and they are more of a pain to use. But if it makes you feel better than sending cash, we'll make use of them. Generic gift cards are obviously best. Staples gift cards would be our second choice.
books: This is the least efficient way to contribute materially. But if you have access to book sales, used book stores with cheap dictionaries, MLM and national liberation/anti-imperialist lit, pick some up and mail them to us media mail to save money.
Send donations to:
MIM(Prisons)
PO BOX 40799
San Francisco, CA 94140
Bitcoin Address: 1M1acbbb8Vk9LVgJiKZXorU8QY1dHT7xaZ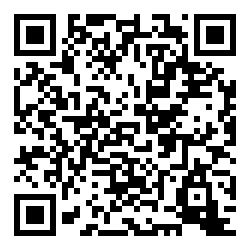 Monero Address: 44tKD4gKJdEiVGurrmqJCmLtMrzoC1jXbRGC6fX7ppsTd75jfk37iTtiKxECTRq1CaBNfxQTyu45LiN684VB7DdB4NzvngY
Typists Needed
Another limiting factor right now is our ability to transcribe the writings of our imprisoned comrades digitally. This is also an easy way for new people to support our work. All you need is a computer with internet access and the ability to type. We constantly need people to type for study groups and for print in Under Lock & Key.
Contact us
to help out.
Specific Tasks We Need Help With
Got HTML/CSS skills? We need a volunteer to make our website friendlier for small screens.
AV tech, streaming experience? We're searching for someone to manage the behind the scenes of an anti-imperialist podcast.
Postage is one of our biggest expenses. Why not send a book of stamps or two to POB 40799 SF, CA 94140 next time you're at the post office?
Campaigns
Visit our Campaigns Page and find out what the latest struggles are behind bars. There you will find information and materials on how you can contribute by writing letters, joining a petition or postcard campaign, distributing literature, posting fliers, and more.
Spread the Word
Download & print Under Lock & Key and distribute it locally
Distribute Unlock the Box DVDs
Hold public events - screen Unlock the Box, invite speakers, write campaign letters, gather book and money donations at the door, etc.
Link to campaigns and other pages on our site
Serve the People
While we can win battles via reformist-oriented campaigns, the oppressed need to be self-determined in order to break free from the injustice of this system. Following in the footsteps of the Chinese Communists and the Black Panthers, MIM(Prisons) has instituted a number of Serve the People Programs that have the purpose of providing the oppressed with what they need to better fight.
Free Political Books to Prisoners
Help prisoners educate themselves in politics, law, history, etc. Send anonymous money orders and stamps to MIM(Prisons) PO Box 40799, San Francisco, CA 94140. Before sending donations of books, get in touch and let us know what you have.
University BARS
All the literature we send in has a much greater effect when read as part of organized study groups with other serious students. There is lots of work to do administering these classes and transcribing prisoners' answers.
Prisoner Re-Lease on Life
After release from prison too many comrades fall into the traps that land them right back into prison. We are working to build relationships with services that help released prisoners adjust to life on the outside and better contribute to the community.
Censorship
Lawyers
Any legal savvy people can contribute greatly to our struggle against censorship. Most likely we have a battle near you that you can take on. We've got the documentation. Also check the campaigns page for battles we are actively pursuing you might help with.
Letter Writing
Anyone can write letters to prison administrators. Check our campaigns page for active battles you can support. You can also find more examples of censorship and letters others have sent in our censorship archive. Please send us a copy of your letters.
Report Censorship
Have you been censored by U.S. prison staff? Report your own experiences to help contribute to the Censorship in Amerika Documentation Project.
Research
Control Unit Stats
Update information being gathered in our nationwide survey of control units in the united $tates. see: https://www.abolishcontrolunits.org/research
Under Lock & Key Topics
Help research, write material or create art for Under Lock & Key.
Okay, I Get It! There's Lots I Can Do to Help
How do I communicate with MIM(Prisons)?
Our Contact page has info on how to contact us via email, post office box, reddit messaging, or our anonymous web form.
I'm Already A Maoist, How Can I Work with MIM(Prisons)?
Well, besides all the things above... We think there are many priorities for the MIM to be taking on right now that do not fall within the scope of work we've laid out for the MIM(Prisons) cell, which is focused on organizing prisoners. Whether cells are location or issue-based, we should watch each others' work and develop relationships based on the commonalities in our work. MIM(Prisons) will not communicate with other cells online over unencrypted channels.
To date, one thing we've consistently looked for in terms of support from other cells is study materials to distribute to our readers. For Under Lock & Key we are always working to ensure that we keep an internationalist perspective with Maoist analysis of global events. Clear, concise analysis of and agitation against U.$. imperialism is a good way for a cell to do it's own thing while supporting MIM(Prisons)'s work.