Some Discussions on Bad Ideas Pt. 1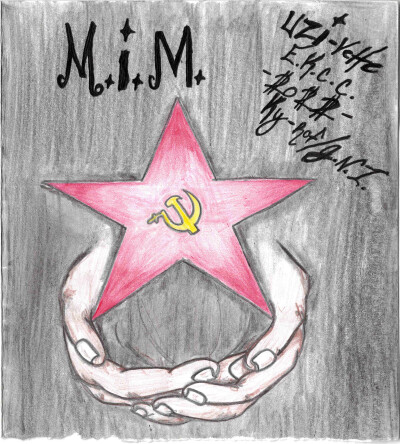 A core aspect of Marxism-Leninism-Maoism is the bond between theory and practice. For instance, there is a theoretical analysis of the labor aristocracy in the imperialist countries and the practical application of that theory is not organizing around labor aristocrat interests. There is a theoretical analysis of building independent institutions among the masses; and the practical application of that theory is building United Struggle Within grievance campaigns, building Maoist prison study groups, building peace between lumpen organizations through the United Front for Peace in Prisons, etc. There is a theoretical analysis of revolution; and the practical application of that theory is boycotting elections, refusing to use armed struggle as a bargain chip and instead see it as a necessity, etc. These are just some broad and simplified examples of the relationship between theory and practice to paint the picture. Incorrect practice and incorrect theories go hand in hand: one strengthens the existence of another.
The main purpose of this article is to start a series of articles akin to the "Ongoing Discussion on Organizing Strategy" series which started among USW comrades.(1) The series has been productive on maintaining a two-line struggle within the USW and the overall prison movement, and delves deep into the many questions raised in organizing behind bars. We hope to bring that energy of discussing strategy and tactics of Maoist organizing behind bars to that of political line both inside and outside U.$. prisons. These bad ideas aren't dividing line questions (such as the labor aristocracy question or the class nature of the Chinese Communist Party in 2022) that MIM(Prisons) struggle with other communist organizations through polemics. Rather, these are day-to-day bad ideas and attitudes that many people take up within the communist movement (even good comrades). They enforce liberalism during line struggle, and stunt scientific thinking. Let's begin.
1. Defending Revisionism Through One's Laurels and Clout
One example of this was when Joma Sison repeatedly refused to acknowledge the national contradiction as principal in the United $tates, and communists refused and still refuse to criticize due to his historically integral role in the People's War in the Philippines.(2) Communists don't look at persynal laurels or prestige when it comes to criticism; everything and everyone that partakes in bad practice and bad beliefs is targetable for criticism. If the Sison defenders said "historically and currently, the United $tates' principal contradiction has always been class and is currently class" then perhaps there will be more legitimacy for line struggle and discussion albeit it still being a chauvinist and revisionist take. However, what does Joma Sison being a historically great revolutionary leader that rectified the errors of the Communist Party of Philippines in the 60s-70s have to do with the fact that the current United $tates' society has developed around the oppressed nations in a historical materialist manner?
Now if a former neo-nazi prisoner who joined the United Struggle Within brings up how the white workers are the masses, then bringing up his past identity as a neo-nazi would be more relevant in criticizing this individual comrade to the correct line from an incorrect one since his past practice as an Amerikan First World lumpen could influence his current politcs. Ultimately, bringing up his past errors (or victories even) is only a small part of criticizing the comrade, and ultimately it's the combating of that idea and political practice that will be the final nail in the coffin of getting rid of that bad line from that comrade's thinking and most importantly the overall movement. A part of this problem contains in identity politics, which leads to the next point.
2. Incorrect Handling of Identity Politics
Identity politics has been a hot topic among communists with some seeing it as non-antagonistic with Marxism and with many joining the conservative reactionary bandwagon of fascists ranting about "woke" culture and post-modernism. The classic Amerikan value of pragmatist empiricism (the idea of the only way to truly know anything is through directly experiencing it) is antithetical to Maoism, and it is our stance that post-modernism and identity politics can be looked at it the same or adjacent manner in terms of philosophy. The Maoist doctrine of cadres learning from practice and the masses learning revolution through waging revolution can become Amerikan pragmatism if we aren't careful.
Today in 2022, this pragmatist empiricist idea is popular among the oppressed nations represented in popular day-to-day slogans such as "don't speak over (insert a particular oppressed group)" and "stay in your lane" when a person not belonging to a certain social group (gender, religion, sexuality, nation, etc.) is talking about issues pertaining to said certain group since they don't directly experience that group's existence. Some revisionists see no problem with identity politics and post-modernism, and think that identity politics and post-modernism must be a good thing because the fascists are complaining about it and complaining about it must mean one is a fascist. Other revisionists have straight up adopted national chauvinism. When the masses criticize the communists with "a lot of communists are racist and don't really care about black/brown/indigenous people" these chauvinists resort to taking up fascist talking points and attitudes against identity politics and post-modernism.
It is an important Maoist doctrine that post-modernism and pragmatist-empiricism are both unscientific capitalist garbage that poisons the masses. It is another Maoist doctrine that the masses under oppression will go to the current superstructure of the enemy (capitalist philosophies, capitalist institutions, the capitalist state, etc.) during times of oppression. When communists have failed the masses of the United $tates for 400 years by supporting the white workers and putting the national contradiction beneath white worker interests at best and attacking oppressed nation masses alongside the white workers at worst, then perhaps we shouldn't be surprised when the oppressed nations go to classical Amerikan pragmatism and post-modernism of relying on lived experiences and changing discourse instead of dialectical materialist thinking and revolution. This is especially true for the case where the oppressed nations are majority labor aristocrat as well – the class where this ideology grows the most ferociously amongst.
The communists have failed in Afghanistan with Soviet revisionism, so the Afghan masses went to the existing superstructures within the semi-colonial, semi-feudal nation such as Jihad instead of people's war. Instead of lambasting the Afghan (or in this case the Chicano, First Nations, and New Afrikan) masses, perhaps communists should get their heads out of their asses, and try to appreciate why Jihad/pragmatist-empiricism as an idea (despite its reactionary content) is so popular among the masses in the first place.(3)
One interesting thing we see as a Maoist prison cell is that identity politics tend to be less popular among prisoners which perhaps shows that the oppressed nation labor aristocracy might go for identity politics for its liberation far more than the oppressed nation lumpen who might go for conspiracy theories or capitalist boot-strap mentality which we see more popular among prisoners and less with the student activist types that concern themselves more with identity politics. This leads to the third point.
3. Hating the Masses for their Reactionary Ideas under Oppression
Identity politics isn't the only bourgeois idea that the masses hold from the current capitalist superstructure. There are other ideas such as patriarchy, homophobia, pulling one-self up by the bootstraps, voting for the lesser evil, superstition, conspiracy theories, and religion just for starters. When the masses show these tendencies, many communists throw them into the enemy camp and treat them as if they were enemies. For example, a communist student activist type might walk up to a Black Hebrew Israelite and the topic of anti-semitism could pop up. The communist university student will call the Black Israelite a fascist for his views and say the Black Israelite should stay in his lane about Jewish issues. When Mao said that we want politics in command and political line is principal, he didn't mean that our friends and enemies are determined by their personal beliefs (whether that be politics, religion, moral principles, cultural traditions, etc.). Mao didn't say "any Chinese peasant who participates in foot binding should be ostracized from the movement." And we can argue that foot binding is much more backwards and patriarchal than the common patriarchal/reactionary cultural values held by oppressed nations masses in 2022. In fact, Mao's method of finding out who our friends and enemies were in China was by looking at a group of people's relation to the means of production, relation to consumption, and relations to other classes; and through this method he concluded that the Chinese peasantry were friends not enemies despite binding women's feet so they don't run away from their husbands being a popular cultural trend among said class.
Let's look at the New Afrikan labor aristocracy as an example. We can see that the class basically has access to the means of production through its citizen status much like the Amerikan workers in 2022 (dead labor of third world proletarians; higher wages gained through super-exploitation of Africa, Asia, and Latin America; ability to buy and invest in stocks; etc.) We can also look at how it consumes far more than the international proletariat of Africa, Asia, and Latin America; but consistently consume less than its Amerikan counterparts such as how New Afrikan labor aristocrats are disproportionately more likely to live under the country's poverty line compared to Amerikan labor aristocrats. We can also find out how its relations to the Amerikan labor aristocrat are far more hostile than friendly as the poorer an Amerikan is the more likely they are to hold extreme chauvinsit views (i.e. rednecks).
However, as embourgeoisfication of the New Afrikan workers solidified during the later half of the 20th century, their relation to the migrant proletarians (and migrants in general) of the Third World became more hostile as well: previous contradictions which were relatively non-antagonistic such as that in relation to the Mexican/Nigerian/Caribbean migrants are more antagonistic in our current day. So with these factors in mind, we can argue that this class of people (yes that includes the Black Hebrew Israelite with anti-Semitic tendencies) have interests for revolution against Amerika but might be more reserved when it comes to internationalism and involving the class in it self with other nations' liberations. This is compared to the Hindi proletariat who will be far less wishy washy as a class in involving themselves with the struggle of the Dravidian proletariat when reaching class consciousness. So in conclusion, with proper political organizing the New Afrikan labor aristocracy would be a friend of the revolution.
Instead of this method of finding out who our friends and enemies are, most communists consider friends as people who have the correct takes on an xyz issue most people don't even care about and enemies as people who hold reactionary views. One source of this ideology is how Amerikan culture promotes individual thinking and behavior as the mover of history rather than class struggle. With this mindset, racism is a problem started by individual Amerikans thinking and behaving racist and will end when individual Amerikans cease thinking and behaving racist. The Maoist method on the other hand sees that racism is a problem that was brought to inception by remnants of feudal European aristocrats (a class of people) stealing this land at gunpoint and trickery from what would become the modern First Nations, and enslaving what would become modern New Afrikans and militaristically invading the Mexican nation's land, solidifying what would become modern Chicanos all for the various Amerikan classes' interests (whether that be the big capitalist class, the small business owning capitalist class, or even the common Amerikan worker).
The Maoist solution is for these national contradictions to be resolved through the oppressed nations overthrowing Amerika through revolution. These historical events of Amerikan land conquest, slavery, and genocide were also crucial in acting as primitive accumulation for global capitalism-imperialism in general not only for Amerika. There is no modern day $outh Korea, Japan, Au$trailia, I$rael, $audi Arabia, Kanada, and so on without Amerikan slavery, Amerikan land conquest, and Amerikan genocide. Therefore proletarian dictatorship must be established to resolve this contradiction as well as overthrow of Amerika. But because of individualist Amerikan culture, national chauvinism is something treated with tone and etiquette led by student youth tired of their parents' old backwards ways. This leads to the fourth problem.
4. The Sub-Culture Problem
Many newer generation communists have begun their politics through the internet. The original MIM was one of the first communist parties to have a website and put credence in the importance of the internet. It certainly is a politically important tool if it's a major way youth are becoming interested in Lenin, and how all the imperialist governments partake in it in different ways from the FBI surveilling political internet forums to the Chinese Communist Party banning entire social media outlets. However, what the old MIM didn't predict is that communist groups on social media aren't the ones that primarily influence kids to read Mao Zedong and study the Black Panthers. Communist groups are far outshadowed online by memes, twitch streamers, tik tok spheres, instagram pages, internet forums, and the likes when it comes to converting kids to communism than communist organization internet presence. This has given rise to the problem of communism becoming more akin to a sub-culture talked about on social media sites like twitter and reddit than a political movement. Different political stances from Maoism, Trotskyism, all the way to Stirnerite Anarchism cease to become guides to action, but a thing to put on your bio. Various people's wars and nations at war become more akin to fandoms for TV shows to obsess and argue over rather than a movement to popularize and create awareness for. Political line ceases to become a belief and action that one takes, but a take one has so they can get on the algorithm. Line struggle turn into flame wars with no purpose of uniting with others, but exist only to express one's individual self for the cathartic feeling of having the correct line.
In day-to-day real life, communism might be becoming less and less pariah'd in the eyes of the average Amerikan; but communism itself is becoming more and more revisionist, more and more toothless, more and more a pop culture joke, and more and more a harmless icon of a once revolutionary movement that became hijacked by the bourgeoisie after its death, as Lenin spoke of. We took 20 steps forward and a million steps back when it comes to fighting against anti-communist culture leftover from the red scare era. Turns out Amerikan individualism was far more of an obstacle in making Maoism popular than the legacy of McCarthyism.
We shouldn't throw away the internet with the bathwater as it indeed took a certain part in making the oppressor nation Amerikan youth become interested in revolutionary politics, but we should also be acutely aware of the sub-culture problem. A single New Afrikan, Chican@, or Indigenous member of the masses understanding the Maoist concept of reform and revolution and practicing to boycott the elections while not calling themselves communist nor wearing red armbands is 100 times more valuable to us in spreading popular support against imperialism than 300 college students with a Stalin portrait in their dorm rooms who thinks the white worker is a friend.
Conclusion
Many of these problems can only really be solved through the development of our movement as a whole. Even writing and publishing this article in Under Lock & Key can only do so much. Our dedicated prisoner comrades who read this will certainly be influenced, and perhaps they will get more insight as to the problems of the "activist" scene that they will be adjacent with once they get out; but when it comes to student youth abandoning Liberalism or the masses on the street taking up scientific thinking, it is up for the MIM (and not just the prison ministry) to develop and go to the masses as Mao said. For our readers and supporters outside, we challenge them to set up geographical MIM cells or work with MIM(Prisons) to develop the modern MIM. For our readers and supporters inside, we list these problems of the movement to stay sharp and aware once they get released.
Notes:
1. starting in ULK 73, prisoners write in for a copy of the full series
2. MIM, Applied internationalism: The difference between Mao Zedong and Joma Sison.
3. Wiawimawo, January 2016, Islam a Liberation Theology, Under Lock & Key No. 48.