Abolitionists From Within Platform and Organizing Report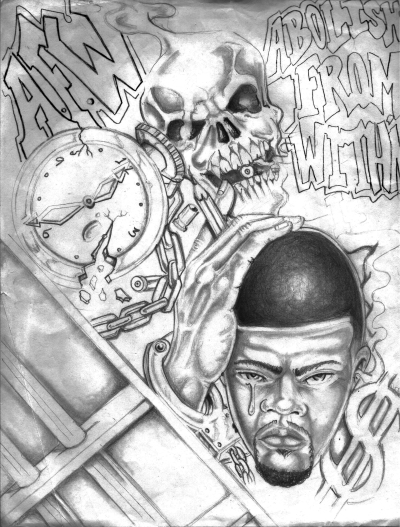 Recently AFW sponsored a handball tournament on C Facility at High Desert State Prison. I had the honor organizing this event, alongside of XYZ the founder of AFW. When my brother asked me to help him organize this event, I was more than willing to oblige. XYZ was willing to use his own money to pay for prizes for the winners of this tournament. It's unselfish acts like this that change the world. The fact that the brother had an idea to bring this facility together in a show of solidarity, unity & peace is what impressed me, and I had to be a part of it.

It's ideas like this that change the world. Wasn't it the great Martin Luther King that had an idea that blacks & whites could co-exist together in peace? I dare not compare the Civil Rights Movement to a handball tournament. However, peace was the goal in both of these ideas, and peace is a principle that we all should strive for.

You know, this isn't the first time XYZ asked me to perform an unselfish act. September 9th 2016, as a show of solidarity, I refrained from certain things, and went out of my way to do something I normally would not do. By doing this I learned something about myself. So I knew by helping with this tournament, a lesson about self lay in wake. I learned that I have a knack for organization and I also enjoy bringing people together on positivity. XYZ don't need pats on the back because he knows who he is. But I have the utmost respect and admiration for the Brotha because he is the example of how ideas can teach and reach people in profound ways.

Great Minds Talk About Ideas.
Small Minds Talk About Other People.
P.S. Congratulations to HBO & Mad Face for their Victory. And thanks to everybody who participated.

---
Abolitionists From Within
Platform
The Party remained a reform group, not a revolutionary organization (while in prison).
We will remain at peace while practicing humility and working for legislative solution (while in prison).
We shall advocate an obedience to the California Code of Regulations Title 15 (while in prison).
Party Principles
Denounced Black-on-Black crimes.
Struggling for a better community.
Struggling for racial equality (inside these walls).
We endorse nothing, but take the chances for everything in attempting to abolish the system (prison, SHU, penal code, etc.).
Raise the banner of liberty, equality and fraternity.
Comrades
I come to talk to you of those who stand in the shadow of their own scaffolds. I come to you an avowed revolutionist. But I incite no one to rest. The convicts have no rights which the COs have to respect. The Constitution is a dead letter to the convicts of the United States.
We Need To Unite
---
MIM(Prisons) adds: Follow this comrade's example and write to us for our September 9 organizing pack and get ready for this year's Day of Peace and Solidarity.