Ad-Seg Joins Pelican Bay Hunger Strike July 8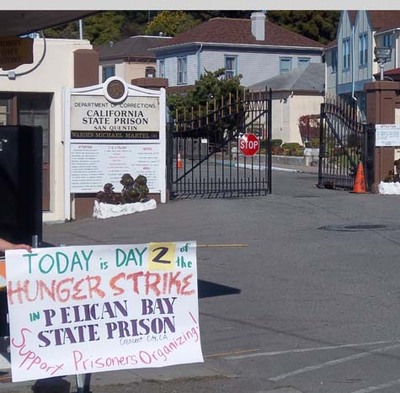 We in facility "A" Ad-Seg Unit A1 will be following suit with a hunger strike July 8 2011, one week after the Secure Housing Unit (SHU) strike begins here at Pelican Bay State Prison (PBSP). Your support would be highly appreciated.
I am requesting to be provided the PBSP SHU strike campaign update with flier. Any information that you could assist in this endeavor would be greatly appreciated.
Letters or phone calls made in support of the abolishment of these foul, inhumane and unsanitary living conditions would be highly appreciated.
Thank you. Could you please forward most recent Under Lock & Key.
Thank you.
---
MIM(Prisons) adds: We have received news from other A units in Pelican Bay that they are going to be participating in the hunger strike as well. Isolation is so severe in Pelican Bay that many had not heard of the strike until receiving our notice, but word is spreading through many avenues and supporters on the outside and support is strong and growing.