Comrades, Maintain your Commitment to the Movement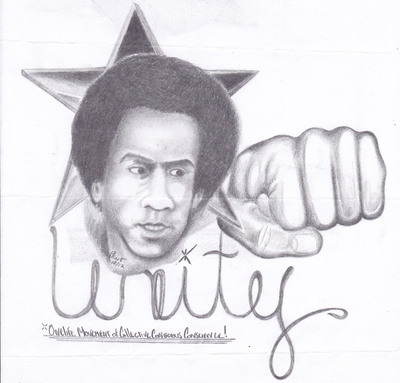 At the heart of the triple C Creed it is about practicing exemplary science. Don't just talk about it, be about it. We've had too much talking. Too many jack-leg preachers. Too many fakers and haters acting like they know it all. Meanwhile, we keep losing young Black lives at alarming rates. We keep losing family to drugs. Our men keep vanishing from our communities to feed this insatiable carceral beast.
Here is the fundamental science: when we act we achieve! Over the past year we have acted in unity to exemplify our collective strength. We joined a nationwide grievance petition. We campaigned for a non-violent resolution. We organized with the Islamic community and an on point social network. We conducted round table discussions. Many brothers enjoyed our track and field events, and we conducted a mass rec grievance campaign so that we could hold these events. We ended with a unit wide collective fellowship meal.
In 2013 we are refocusing our efforts on our primary function of sharing information. If you look back over the trajectory of the African history in this land you will see that every time we gained knowledge and acted on it we advanced. This must always be the comrade's conscious focus. Acquiring and distributing intelligence. We understand that roughly 95% of prisoners won't put in the effort to do this, and it may well be true that 4% of the ones who do will only seek to acquire certain knowledge for personal profit and gain. OneLife intends to focus its developmental efforts on that critical 1% who will both actively seek to inform themselves as a part of their daily routine and exercise due vigilance in passing that intelligence along to others in a sustained, structured way.
Our vanguard development understands the importance of knowing what is going on in Syria, Mali, or Nigeria. Understanding our u.s. economy, how it impacts other world peoples, and what is our place and power of potential in determining the greater scheme of things. We want to learn about specific political actors, the actual function of their office, and how specific policies impact our lives and the lives of our families and communities. Then we want to learn how to affect these processes. The 1% must lead such struggle. This is what is meant by movement. Any single campaign or event is pointless without solid comrades who are committed to sustained struggle.
As I've said before, you don't have to be with OneLife to be serious about this movement, but you do have to be consistent. If your word ain't shit, neither are you. Comrades preach what they practice, knowing it's not about them. It's about the people. Real lives are at stake based on what we do or don't do.
---
MIM(Prisons) adds: We print this leaflet as an example of what organizations that join the United Front for Peace in Prison are doing on the ground in their prisons. This group has declared its agreement with the UFPP five points of unity, and is striving to implement them by organizing and educating others, and fighting winnable battles for change. As they point out, you don't have to be with their organization to be in the movement, but you need to be doing something.