End All Sanctions Until the Pandemic is Over!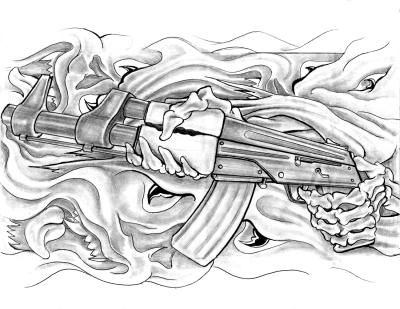 On 2 April 2020 Cuban President Miguel Canel-Diaz said,
"Cuba denounces the fact that medical supplies from [China's] Alibaba Foundation to help combat Covid-19 have not arrived in the country due to the criminal US blockade against the island nation."(1)
These life-saving supplies were blocked by the United States, which has put economic sanctions on Cuba since its revolution liberated the island from the U.$.-backed Batista dictatorship in 1959.
At the same time that the United $tates is blocking Chinese support from entering Cuba, there are reports that Amerikans are in China buying supplies that are destined for countries in Europe.(2)
The COVID-19 virus affects everyone. It is in everyone's interests to slow the spread of the virus, and to develop effective treatments for it. These actions by the United $tates go against the interests of all the world's people.
The leaders of the world need to come together in one common cause until this pandemic is over. Since late March, the United Nations has been making a similar call, urging an end to all military actions worldwide.(3)
We call on the United States and its partners to:
Halt all blockades, embargoes and sanctions so that resources can flow freely to countries that need them to fight COVID-19.

Halt all military actions as a gesture of peace and unity of all of humynity in combating this pandemic, and put that portion of the military budget into mobilizing treatment for people in the United $tates who need support and protection from COVID-19.

Forgive debts to the poorest countries of the world so that they have the resources to do their part to fight the spread of this virus.
Notes:
1. Steve Sweeney, 2 April 2020, US blocks medical aid to Cuba in show of 'wild west brutality', Morning Star Online.
2. Democracy Now! 3 April 2020.
3. Edith M. Lederer, 23 March 2020, UN chief urges immediate global cease-fire to fight COVID-19.