Fight Religion with Scientific Materialism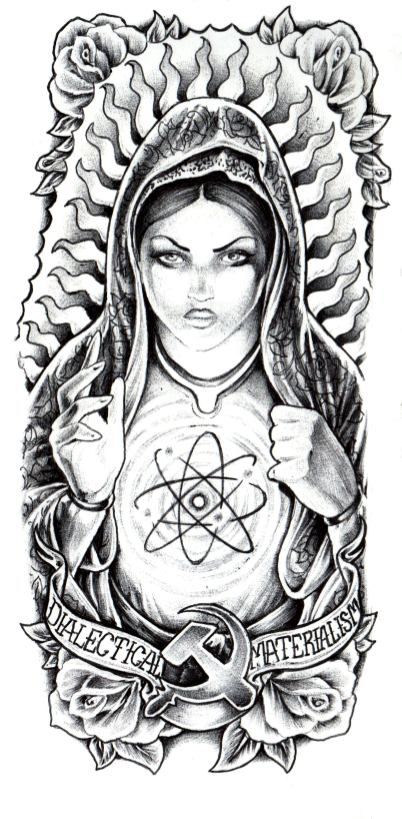 We, captives in the dungeon of the United Snakes of Amerikkka, have to realize that imperialism and religion were some of the main reasons many oppressed nations stay oppressed. I say this because religion instills false hope and cannot be trusted to bring an individual truth. Truth is within us. It's not some dogma that's external. A lot of us look for happiness in goods, money, fame, etc. But those things are illusions. What's real is our consciousness and attaining a higher realm of consciousness.
Imperialists use religions as a way to divide and conquer. Religion is also used to create racism and slavery. I am talking about mental enslavement. Militaries are built to protect the imperialist religions so that they can keep you in a daze and exploit you and control you. When the Europeans sailed to Africa they used religion as a tool to pacify. And in turn the Africans were turned into consumer goods used to work the lands taken from the First Nations. So we can see how religion is good and bad. But man must know thyself. And all superstitions should be thrown away.
Revolution will defeat imperialism before religion does. And not because of turning the other cheek. But realizing that this school of thought does nothing but enslave minds to support a corrupt system to oppress nations all over the world. So I conclude to say revolution will bring heaven here on this earth. But religion will bring hell and divide us all. Unite and fight imperialism.
---
MIM(Prisons) responds: We have a lot of unity with this comrade's comments on religion as a tool of national oppression. However, we do not agree that "What's real is our consciousness and attaining a higher realm of consciousness." Lenin wrote the book Materialism and Empirio-Criticism to refute the ideology of subjective idealism which remains popular to this day among those who want people to focus on raising their own consciousness while ignoring the external material world, as if self-improvement is a revolutionary act in and of itself. As Lenin explained, "the fundamental premise of materialism is the recognition of the external world, of the existence of things outside and independent of our mind..." Ey makes it clear that we must look at matter and not just consciousness as a part of the materialist method: "Matter is primary, and thought, consciousness, sensation are products of a very high development. Such is the materialist theory of knowledge, to which natural science instinctively subscribes." This is important because if we focus only on our own consciousness we will never be compelled to act to create material change in the world. This is essentially what religions tells people, but religion focuses the consciousness-raising on knowing a god or higher power. Both approaches will leave the suffering in the real world untouched.