Guerrillas in Concrete Jungles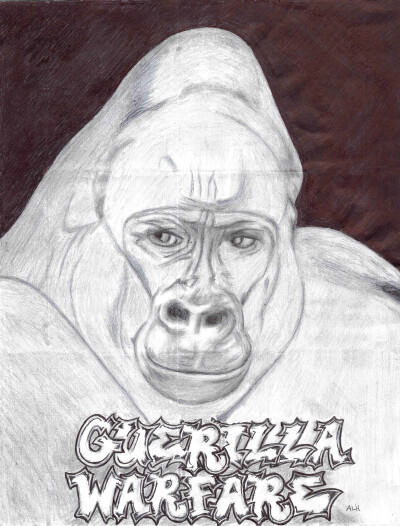 Rhetorical Rhetoric composed in a symphony
of tactical swears of Infamy,
Musik filling idle Hands of youthful Revolutionaries, inducing
Rebellion and Civil disobedience, against the
Systematic Repression of Authorities,
as we're defiantly resisting political ploys of distraction
targeting us in silent wars, with Ruses of Fake News,
as the media glorifies Police as Heroes while they Kill the innocent
without consequence or Justice,
they're the Evil we strive against,
with every ounce of our beings,
they're straw dogs and paper tigers,
a gang costumed behind authority we don't recognize,
for the only authority is God, the only one to Judge us,
Enemies of the POLICE State,
who demand allegiance to Arbitrary capricious laws by Riflepoint
for Farcical Freedom that Does Not Exist in Enslaved Minds of Ignorance,
Miss Me with the pitch of Nationalistic Propaganda
for WE THE PEOPLE exist to Resist control tactics
with self-determination and Freewill,
A Resistance Refusing conformity to mainstream idealisms of a Government
that does not represent us, or our constitutional Rights,
we Are P.O.W's, Prisoner's of War, waged with law,
which we must wield as Arms we Bear;
fighting for freedom in these Modern-Day Concentration Camps,
for if we Are ignorant of our Rights and laws that govern us
we are powerless and Dead to rights, Authorities rather distract us,
with devices of our own destruction perpetuating intolerance and fueling
fires of prejudice that weaken our resolve of unity to Rise against their system of control,
generating Revenue to keep the cell full in their Monopoly of Incarceration,
while we complacently standby as their Human degradation oppresses our generations
stealing our time, let Rebellion enter our Mind
STATE, since we Are left Dead to Rights without any Alternatives,
we Must beat the Drum of Anarchy, or we will never see freedom,
nor will our children, one word wielded as war weapons at a time,
Empowering the Mind's of Masses united by common grievances that call us to fight side by side,
putting aside differences, for the enemy of my enemy is my friend,
sedition charismatically spoken by a leader inspires our Movement,
one of counter-culture Activists cutting strings of delusion attached to our souls,
by belief systems that no longer serve our interests,
No longer will we obey as puppets dancing for malevolent puppeteers of Governments we no longer recognize;
ones who rendered us Enemies of The STATE, with usurpation of our inalienable constitutional Rights,
so there's Nothing left but determined defiance, using their own plots, ploys, contrived Artifice and stratagem tactics as our own against them,
in suits of Individual Capacity to Levy their Assets since their Immunity is an illusion,
one we must mercilessly exploit,
battling the system systemically,
making us all wealthy,
taking back what's ours,
they illegality makes them easy targets in the court,
with Civil Rights suits,
we hunt the Leviathan of the Prison Industry,
that made us slaves and commodities on the market of Incarceration,
with warrior Minds we can pry open the blinded eyes of injustice;
Lex Talionis, Eye for an Eye, the solution of Revolution Kids,
as Partisans of propaganda by deeds, "Gazavat" our sacred struggle,
against State Entities of Oppression in the color of Law,
we are Freedom Fighters, patriots, Guerrillas in concrete jungles
refreshing the Tree of Liberty with our Blood.
---
MIM(Prisons) notes: We thought these lyrics fit well with the theme of Under Lock & Key 83. However, we of course measure our correctness through action with the international proletariat as the ultimate judges of how we performed.