Know Yourself, Know Your Enemy, Act Accordingly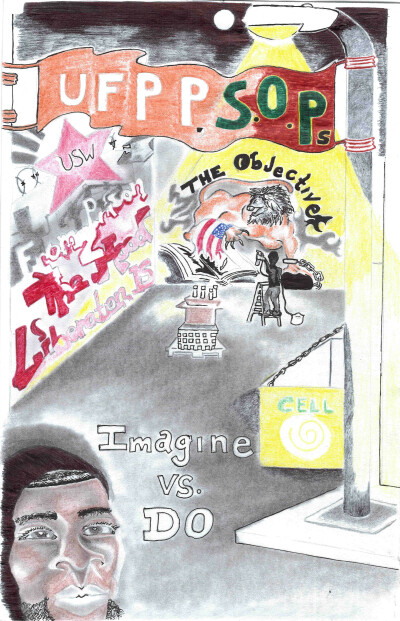 "There is nothing mystical, elusive or hidden about real working class consciousness. It is the political awareness that the exploiting class and its state must be fought… that the laboring masses of the world have unity in their need for socialism…" (J.Sakai, Settlers)
It is hard for some to accept that only through an actual revolution against this government and its imperialist allies can this world even hope for peace. In addition, any building, calls for unity or worse still, claims of socialism or revolution that is not in the service of this objective is actually in the service of capitalism-imperialism, i.e. counter-revolution.
Mao said: it is only when there is class struggle that there can be philosophy. And to discuss epistemology apart from practice is a waste of time. Additionally it is only through social practice that we can talk about correct or incorrect ideas at all. Recently bourgeois media have made a big deal of gun violence which is an obvious response to BLM and Defund movements. Additionally, we are all aware of the unprovoked attacks on Asians and now the media and politicians are demanding Cuba not crack down on protest and a promise to keep an eye on Haiti. However there is or has been much protest regarding all these issues yet no real consciousness being transformed. Why?
As J. Sakai states, it is due to the failure to identify our class enemies. Also as Mao stated, our philosophy can only be forged via class struggle. However, the reason I mentioned the above latest media spins is to remind us the enemy sadly never forgets to engage in the class struggle. Obviously that means we (the people) are being routed. Presumably most of the hit squad that murdered Moise in Haiti were trained by the U.$. Rumors are that at least one was previously on its informant pay roll. Cuba is heavily embargoed. Trump alone put 243 additional restrictions on it and Obama and Biden very much kept their imperialist boots on its neck. So Cuba, regardless of how spontaneous the protest is, is very much in the cross hairs of European settlers and their flunkies cross hairs.
When we studied Black nationalism a common refrain was an alleged pronouncement on the entrance of an ancient school of thought in Egypt, "Man, Know thyself." Regardless of if this is true it simply meant for us to know we had content and value. However, it wasn't particularly revolutionary, nor even dialectical. And for someone who never experienced slavery it would have been a cliche. However, a more dialectical saying would've been first to drop the "man", and just: "Know yourself and know your enemies." This is dialectical materialism, this is to understand the class struggle and enter the fight on the right side. I say that because far too many "claim revolution" but don't participate in any revolutionary activities.
Social-imperialism is another way capitalism-imperialism discombobulates our class by getting us to believe most people here in the belly of the beast are "lost" and can be won over to revolution; that they are supporting the parasitism of empire only because they don't know any better. This wastes time and it wastes resources. I was listening to Cat Brooks, a "freedom fighter" who is bent on defunding the police. On a 5 way call a brother who did 15 years was saying his org don't work with the pig at all, but Brooks said they do, "but only limited" i.e. they have a purpose. These calls go along with $15/hr a minimum wage or like Raymond Lotta says $10/hr is a grueling wage. These are conscious calls of the labor aristocracy and my point here is that it's not just Euro-settlers who are labor aristocracy in ideology, as well as practice. This is why commercial hip hop currently is not a vehicle for change.
However, regardless if these people get more people to pander to their line or not and regardless of if the imperialists share more of their wealth or not this only serves to help imperialism fuck over the people even more. Mao said "utopian socialists" are always trying to persuade the bourgeoisie to be more charitable. Mao said emphatically, "this won't work" and that it is necessary to rely on class struggle of the proletariat. Clearly this means in this day and age anti-imperialism, self-determination struggles, and a clear line denoting our class enemies and their optimistic flunkies who claim we're all in this together and people will care about us once they get to know us – must be drawn.
Some say it's too hard, but as I stated it simply is not. Our "genius does not depend on one person or a few people. It depends on a party, the party which is the vanguard of the proletariat. Genius is dependent on mass line, on collective wisdom," as succinctly stated by Mao. It is impossible to always be in the trenches together as we deserve, but it is a form of class struggle and perfecting this definitely is a blow back against empire.