Right to Assist Others with Legal Work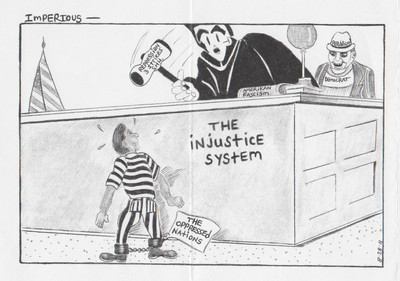 To the comrade who wrote the article titled "South Carolina Stops Grievance Challenge Process" in ULK 33, I would like to commend you and provide ammo. You say the pigs move you around to different segregated dorms when they find out you are assisting other prisoners with their legal work. The clearly established right to assist others with legal work has been in place for over three decades in Corpus v. Estelle 551 F2d 68 (5th Cir 1977). Even though South Carolina is in the 4th Circuit, case law from the 5th Circuit can still be cited as a persuasive authority.
As for the problem of unprocessing your grievances, take a look at your prison's policies and see if they make reference to an offender grievance manual. They might have criteria for making a grievance unprocessed. Check and see if there is information on access to courts and if the manual has criteria with words such as what that administration "must," "will," or "shall" do before unprocessing the grievance. This is how you determine a "liberty interest," if the policy mandates any constitutional process due under the 4th or 14th Amendments.
Also look at these cases: Tool Sparashad v. Bureau of Prisons, 268 F3d 576, 585 (DC 2002) and Herron v. Harrison, 203 F3d 410-416 (6th Cir 2006) on matters concerning grievance and retaliation.
Teach as much as you know to others wanting and willing to learn, and keep on pushing comrade! Keep promoting use of the pen in legal warfare! Remember, winners never quit and quitters never win.