Security, Lumpen Organizations and names in ULK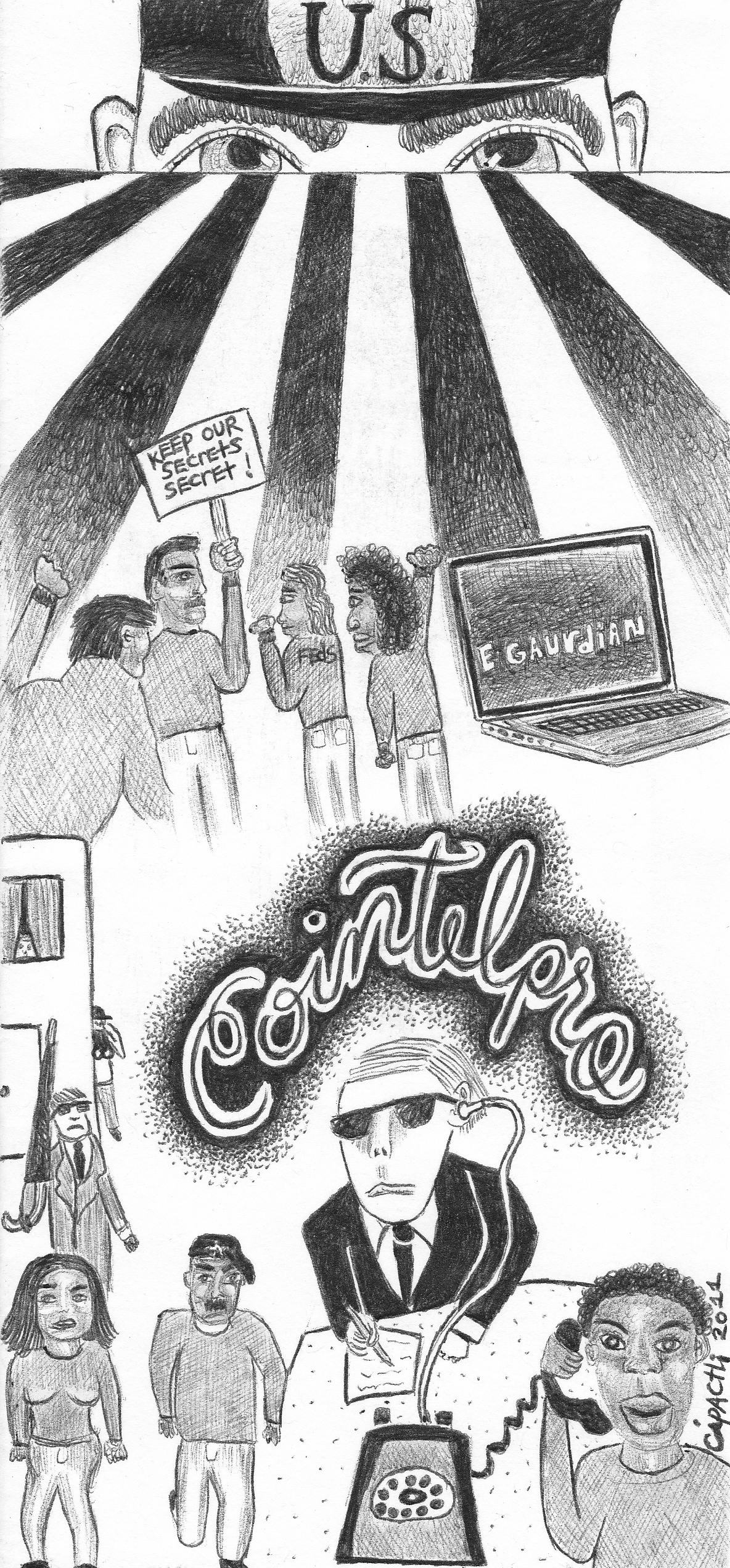 The recent article in ULK23 titled Hunger strike strategy: tactical retreat or advance? raised some good ideas on how to move forward in the struggle for human rights in Amerikan prisons. We need to propose ideas and theory on the situation with the strike movement now more than ever. We need to develop a clear path on how to better strengthen our efforts. This development needs not just California prisoner's attention but all prisoners across the United $tates to lend their voice to this debate no matter where their cage is at as oppression can be found in every gulag from sea to shining sea.
When prisoners participate in this discussion, many are able to take from this debate, learn and hopefully add to it in a real way. Some may use the ideas for their own battles or modify other ideas to work in their efforts. In this way ULK will serve as a message board or chat room for the captive masses. All this is of course good and healthy for any movement to grow, and I look forward to read up on new theory and add to the mix as well. It is expanding on thought for all and a "win win" for the people.
One of the things that came out of the article "Tactical Retreat or Advance" was calling on certain people or LOs to provoke their participation. Had ULK been a strictly internal document that only prisoners read then I would think 'yea right on.' The problem is that ULKs are read and heavily scrutinized by prison officials and law enforcement agencies, thus what may mean to be simple criticism becomes a serious breach. In California prisons - and I suspect it is the same everywhere - if prison officials find letters, prison kites, etc., with prisoners names and affiliations this can be used as "confidential information," "proving" what they will call gang association. This will go into one's file to be used as a point toward validation. By naming aliases along with the name of a LO, all investigators need to do is punch in the alias and the database will list those suspected of affiliating with a certain LO and connect the dots. So listing names and LOs of people other than oneself is feeding intel to law enforcement which will be used to later put people in SHUs for decades or life. To name names and LOs is harmful being that ULKs go through kops hands before reaching prisoners. We should find ways to criticize our fellow prisoners while protecting their identity, it's not hard to do so.
Someone who may be new to ULK may read the naming names and wonder, is this writer sabotaging these prisoners ability to remain on the mainline? Is he trying to get them snatched up? So we don't want to give mixed messages to people picking up a ULK of what we're about.
I know many people who were validated because their last point was someone else wrote something about them, that they were affiliated with this or that group, and so I was surprised this was allowed to take place.
I read awhile back in a MIM Theory about a comrade who was at a rally or event, and this comrade spoke about how someone walked up and said something like "hey you're from MIM, I knew the founder so and so." Well this comrade and MIM wrote something about security and how we shouldn't name comrades as this information gets in the hands of agents. Of course I know the difference between a LO and MIM, yet a LO faces repression in prison in the form of SHU.
If there is a "pig question," I think it begs the question of can there be a "pig statement"? It's something we need to look at and see if there really is a breach in naming prisoners without their knowledge in ULK. What is the damage that can come out of this? And should MIM(Prisons) allow it or partake in the same? I don't think so. I remember another article a while back where someone did the same and called out people and identified their LO but I believe it was in NY. I'm not sure how prisons in NY deal with intel such as this but I am certain of how California prisons deal with it and I am sitting in SHU for stuff like that.
I think MIM(Prisons) has an excellent policy of not putting peoples real names in its publications. MIM(Prisons) says rightly it does not do so to protect prisoners from more repression by the state. I believe this should also pertain to prisoners writing about other prisoners as well.
I think there is a way to call out LOs without naming prisoners, and it is right to call on certain folks to encourage participation, but naming names is just too harmful. When we write we must always keep in mind it is being read by not just guards but the larger state as well. I myself would not want someone to write about me by name if they are putting an LO beside my name. This is why MIM(Prisons) does not print real names. It's a matter of security. The pigs get a lot of intelligence on prisoners from their snitches who help them out, they shouldn't get more help from prison revolutionaries nor revolutionaries out in society.
I think criticism is a good thing for all prisoners and this includes LOs who are a huge part in what occurs in many prisons. Revolutionary prisoners need to develop ways to criticize without doing damage. Writing is not just succumbing to subjectivism no matter how stressful it becomes. I fully understand the frustration that arises when people are right at the ledge and all they need to do is make that leap to freedom and here we are the prison revolutionary nudging and showing the path and yet it moves at a snails pace and so we put pen to paper to jump start what seems like a stalled engine. I get this and see where we need to go but still we must remember ULK is not an internal cable, it is literally on the world wide web. Let us move forward in our efforts while staying alert in all areas. People's Power!
---
Editor of MIM(Prisons) responds: We thank comrade Cipactli for calling out this error in Under Lock & Key, and as editor i fully accept the criticism made. While any potential damage in that instance has been done, we are printing this publicly to correct any bad impressions it may have given people and remind all comrades of the importance of these issues. This was an opportunist error on my part that risked pushing away people that we hope to ally with, who never asked to have their names in ULK.
MIM(Prisons) agrees that it is dangerous practice for ULK to include people's LO name and affiliation and we will edit articles in the future to remove this information. While we have never printed people's real names, as Cipactli points out, this doesn't matter if the prisoncrats can make the connection between a prisoner and their LO name. We don't need to be helping the state with their repression, and feeding them information can have a real impact even when we are printing common knowledge.
This doesn't mean people should stop calling out LOs or writing about them, but ULK writers need to be careful to never use a name that can be associated with an individual. We can talk about groups without connecting them to specific names, and we can address lines and practice without naming groups. As we build the United Front for Peace in Prisons this is particularly important: we must build unity, not divisions, amongst the Lumpen Organizations.

Related Articles: