Suboxone Warning from the MDOC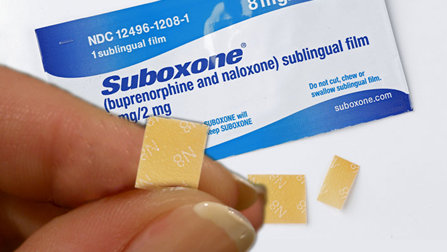 Here in the Michigan Department of Corrections(MDOC), like in any amerikan prison, we have drugs. We have weed, cocaine, heroin, even meth; but what we have the most of is not the drugs you get from your neighborhood dealer, no. We got drugs straight form the manufacturer the ones you get doctors to prescribe and then get a monthly "script" of 30 to 120. I'm talking about a drug who is so closely related to its hot older sister they're basically twins. I'm talking about suboxone: subs, strips, strippers, orange slices, because they are orange and have the lovely smell of oranges coming off of them. Suboxone has become the number 1 choice in the drug trade: it dominates all others, even heroin. Impossible right? No, don't even think. Its perfect small little paper thin strips that only take up maybe the length of a stamp and only need a 16th of it to get blown away. You can sell a 16th of a strip which is smaller than the whites of your fingernail. As much as real deal Big Poppa heroin is, it is nothing compared to "subs." They are small – very potent – and are guaranteed by the manufacturer to get you high every time on a consistent basis. Anyone who was on the Dog or Heroin takes to it like a fat kid at the buffet line. It's no surprise that this drug is used for heroin addicts to come off of heroin it is so close I honestly see people trading heroin addiction to sub addiction.
Around 2012 is when I first heard of subs. In 2013, I saw the problems of them such as the quick money which they bring because of the easy ways they're smuggled into the prison system. I saw how easily it was taken by guys who never had done things like heroin. Like the crack dealer trying his own stuff, these guys tried it too cause what do you do when you sit around making money all day and the only things you have to do are either get high or sell. Lots of people sell the strips but everyone does them. It don't matter Black, White, or Hispanic: all of them.
The thing about strips that people fail to realize is that it is a drug: a drug to help people get "off" heroin. But because it comes from a doctor and is handed out at every rehab facility across Amerika, nobody thinks it is addictive. I've seen it and it's just as bad, no worse, than crack or Heroin. I've even seen suboxone on T.V. being handed out to heroin addicted teens as an intervention. Doctors handing this drug out on T.V. says a lot about how people perceive this miracle drug. Just like how oxycontin and fentanyl became the miracle drug for pain which led to the opiate epidemic. That only trades who you buy the opioids from because when you ran outta oxycontin or vicodens, you could go to the dope man and get a blow pack of heroin for a fraction of the price. Now you can get it from the doctor no problem. Being an affiliated member of a large Latin organization, I've seen guys go from selling it and making money to running around robbing Peter to pay Paul selling his shoes to finally getting knocked out because he has not paid his debts.
Not only does this drug slip past your normal "say no to drugs" defense; not only does it slowly take control of an addict's life; it lulls you into this docile scared state where you are no longer the proud man that held his head high and looked your problems right in the eye. Instead you are now feeling like scum beneath one's shoe, and when people see the weakness in you they pounce. They pounce so hard and so fast. The homies I thought were giants have tucked tail and ran away thanks to strips: this miracle drug for heroin and opioid addicts. This drug that can be so lucrative in the prison system that is so lucrative to Big pharma has made our men – our brothers and our fathers – into cowards. This drug takes away your will to fight and stand tall and to me if that don't scream to you that this government is trying to destroy the hearts and minds of the proletariat – the workers – who bleed for every dollar; who get coddled by big pharma to take their opioids for pain and then their suboxone to get off the opioids they sold you in the first place; then you're a damn zombie and are now hopeless. And what do you do with an animal that is beyond hope… bang!
It is my hope though that for your sake and everyone else's that you learn to see the sign of addiction and stop them. It's important to have a hardliner stance on taking suboxone for any reason: it is a very addictive drug and should be treated as heroin is. And like heroin it should be avoided at all costs: this is the only way to keep you and your compañeros from falling victim to this dangerous drug.
---
MIM(Prisons) adds: We echo this comrade's conclusion that drugs, like prisons, are being used for social control.(1)
As we wrote in ULK 59, discussing our survey results on drugs in prisons:
Our survey showed significant abuse of Suboxone, a drug used to treat opioid addiction. In the 1970s Methadone clinics, backed by the Rockefeller Program, became big in New York. The state even linked welfare benefits to these services. Yet, Mutulu Shakur says, "In New York City, 60 percent of the illegal drugs on the street during the early '70s was methadone. So we could not blame drug addiction at that time on Turkey or Afghanistan or the rest of that triangle."(2) Revolutionaries began to see this drug that was being used as treatment as breaking up the revolutionary movement and the community. Mitulu Shakur and others in the Lincoln Detox Center used acupuncture as a treatment for drug addiction. Lincoln Detox is an example of an independent institution developed by communists to combat drug addiction in the United $tates.(2)
Our 2017 survey revealed Suboxone as the latest scourge coming to prison systems in the northeast.(3) And it is making it's way across the country. While it hit Michigan in 2012, it has just hit California in the last couple years. To document this shift we are asking our readers to submit to us your responses to the following brief survey. We especially want to hear from those of you on the West Coast, where suboxone was not being reported 4 years ago.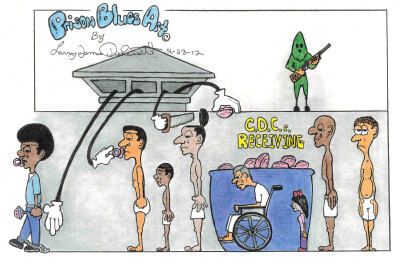 Drugs in Prison Survey 2
Please rank the most common drugs/intoxicants in your prison and answer the following questions for each one:
What percentage of people use this substance in your prison? You can use percentages or think of it in terms of if you picked 10 random people from the prison, how many of them would use the drug – 1 in 10? 5 in 10?

Are there certain groups, nationalities, agegroups, etc that seem to prefer this substance?

If you have been in that system for more than a year, have you seen the use of this substance increase? or decrease? or stay the same?

What are the health impacts of this substance on the population?

What are the social impacts of this substance on the population? (ie. more fighting, more passivity, more/less socializing, more/less community, what activities would people likely be doing if it weren't this drug)
Are there conditions on prisoners abilities to receive suboxone? For example, do you have to attend any other treatment like Cognitive Behavioral Therapy(CBT) classes for the duration of your prescription?

Are suboxone doses generally lowered over time, or can patients stay on suboxone for as long as they want?

Have you seen effective efforts by prisoners to organize against drug use and its effects? If so, please describe them.

Would you be interested in implementing a revolutionary 12 Step program that is focused on transforming ourselves to serve the people and transform society?
Notes: 1. see the book Drugs As Weapons Against Us by John Potash.
2. Wiawimawo, November 2017, Drugs, Money and Individualism in U.$. Prison Movement, Under Lock & Key 59: The Drug Issue.
3. Wiawimawo, November 2017, Opioids on the Rise Again Under Imperialism, Under Lock & Key 59: The Drug Issue.