Support Freedom of Association in Prisons!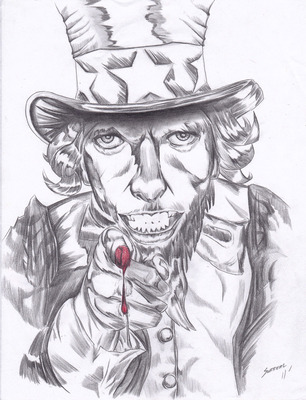 On this fourth day of July, Amerikans all across the country are celebrating their freedoms with beer and bangs. Yet in the same country there are more people locked in tiny cages for 22 to 24 hours per day, with little or no access to the outside world, than in any other country in the world. In Pelican Bay State Prison in California many are in such "control units" because of who they associate with, and they were put there based on secret evidence. For any student of the U.$. Constitution or the Bill of Rights it is obvious that the promised freedoms of Amerikkka are not granted to its internal semi-colonies.
Today we are sending dozens of signed letters from residents of California who share our concerns for prisoners forced to live in these torturous conditions and who support those in Pelican Bay engaging in a peaceful hunger strike.
Warden Greg Lewis
Pelican Bay State Prison
P.O. Box 7000
Crescent City, CA 95531-7000

5 July 2011

Dear Warden Lewis,

Included with this letter are dozens of letters from residents of California who are concerned for the welfare of the prisoners in Pelican bay State Prison. We are sending these letters to you in support of the prisoners on hunger strike. The letters are asking you to do all that is within your power to do to change the conditions in PBSP to meet the strikers' demands.

We have also forwarded copies of these letters to CDCR Internal Affairs and CDCR Office of the Ombudsman.

Sincerely,

MIM Distributors
P.O. Box 40799
San Francisco, CA 94140
To view a copy of the general letter that people signed, click here.
Please stop any abuses that are going on inside the prison complex.
- Oakland, CA

Stop locking up prisoners who need other kinds of help (drug, etc.) P.S. Wasting my tax dollars 4 real!
- Berkeley, CA

P.S. U.S. signed the Convention Against Torture. It has been ratified. It is the law of the land. Please do not violate our laws! Thanks.
- Richmond, CA

Please attend to this!!! NOW!
- Oakland, CA

I just don't understand how people in this day & time are still so devilish, when they got power & it's a very fucked up feeling because we are human beings & you all treat us like shit!
-Oakland, CA

Dehumanizing prisoners is sickness; you are helping commit crimes against humanity by abuses and deprivation of basic rights and needs of prisoners.
-Eureka, CA

In the letters to Warden Lewis, the California cities of Hercules, San Francisco, San Pablo, El Sobrante, Stockton, Napa, Chula Vista and Vacaville were also represented and supporters have forwarded letters they wrote from as far as BC, Canada.