ULK 80 Responses on Sex Offenders, Pedophiles, Gunnas and Gangstas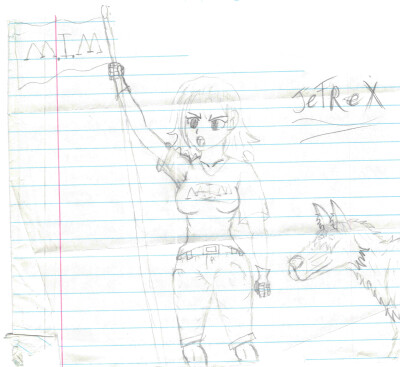 In most issues on of Under Lock & Key we try to address response letters to the previous issue. These articles serve as a forum for ongoing conversations within our movement. One of the topics that came up in different forms this time is the question of who are our friends and who are our enemies, who can we form a united front with? This is a question of utmost importance. In Under Lock & Key 55 we focused on the question of allying with reactionaries (like white nationalists) and outcast groups (like sex offenders), so i encourage comrades to read that issue for more on these topics.
One of the questions we tackle in our intro study program is how to assess whether a group of people are friends or enemies. I'm gonna lead here with the controversial claim that i can see a much stronger argument for why gang members are enemies of the revolution than sex offenders. We have regular letters coming in about how prison gangs are agents of the pigs, flooding the masses with deadly drugs to keep them in a stupor, and then violently attacking our comrades who stand up for themselves and don't succumb to the plague of drugs. Of course that's not all lumpen organizations and conditions differ in different places. But i've never heard of sex offenders doing that.
In my response to Slaughter below i draw parallels between peoples' attitudes towards sex offenders and drug dealers. The fact is that both have been used as political pawns to dehumanize groups of people and get votes through fear-mongering. The use of fear-mongering around pedophilia has surged in recent years, with reactionaries linking it to fear-mongering against trans-gender people. While it's somewhat acceptable to hate trans people, it's more acceptable to hate pedophiles, so people like U.$. House Representative Marjorie Taylor Greene, R-GA, are waging a campaign of pegging the Democrats as pedophiles for supporting gender-affirming care for trans youth. This campaign began in recent years with "Save the Children" marches funded by reactionary think tanks. While the marches were largely populated by QAnon reactionaries, some of our comrades have been taken in by the campaign. So there is some truth to what Slaughter says below about hating pedophiles being a unifying thing beyond politics. But this does not mean it is "not political." It just means that fear can be used to motivate all kinds of people, and it demonstrates how subjectivism can not be our guide if we hope to achieve our goals of a world without oppression, which Slaughter shares with us.
Slaughter writes: This is a response to the article in ULK 80, "Gender, nation & class divisions – Discussion of ULK 79" by a California prisoner with response by Wiawimawo. I cannot refrain from commenting on this situation within the prison, that is, the common nature of prisoners in general and their attitudes towards sex offenders, and the possibility of organizing any productive work with them in the form of a united effort.
I've had to let the implications of what this comrade was saying resonate for a little bit because it sounds to me as if he is attempting to justify the sex offense of a prisoner unfortunately stuck with that tag on them and pass it off as if its the same thing for everyone else comes to prison for and/or has involved themselves with. The author seems to say that crimes of sexual nature aren't serious offenses in the broader masses of the population. He says that its not a crime to have sex, which I completely agree with. But here's the thing, when it comes to prisoners who are convicted of say, murder like myself, and prisoners who are convicted of sex crimes. To a certain degree sex crimes are dismissed as simply frivolous…
Many prisoners, like myself, have children (a daughter) who is young, no older than 10-15 years old. And if our child were victimized by a person who is a full grown man, then the outrage that the parents will have towards the perpetrator will be malicious and even murderous in nature. … It's one of the few unforgivable crimes that most people in and out of prison simply cannot overlook. Killing, as a result of the dynamics of oppression, along with robberies blackmarket sales of weapons and drugs, assaults using weapons, and other violent crimes are seen as something of a necessity. People do not have sex with underage boys and girls because they are oppressed. They cannot say they are pedophiles as a result of the dynamics of oppression. Pedophilia is a mental illness that any rational society, primarily a utopian, would not tolerate and want to be eliminated. There can be no comparison, in my opinion, between New Afrikans unifying with neo-Nazis and prisoners convicted of typical felonies unifying with prisoners who prey on children for sex. To compare is the thesis ad absurdum.
Now I ought to be clear and let everyone know that, having been locked up for over a decade now, and having come in the system at 18 years old, and as a re-educated Rightist, I at one time held an extreme bias towards sex offenders. During my re-education, however, I eventually rid myself of all bias from the nature of certain peoples' crimes (sex offenders) to other races that are clearly not my own. To be sure, the world I envision is one in which national boundaries no longer exist, a world without passports or visas or immigration quotas. True globalization in the human sense, in which we recognize that the world is one and that human beings everywhere have the same rights. A world in which the riches of the planet would be distributed in an equitable fashion. The goal for me, aligned with all my comrades who have nothing to lose but our chains, is communism.
At the end of the day, however, there is not a way for me to regard a pedophile in the same sense as I regard myself. It is a moral standpoint that is separate from all politics and I think I can speak for all of us when it comes to that point in itself. It is extraordinarily difficult to stand comfortably next to a pedophile, even if our political aims are synchronized.
These very well are potential allies, my comrades; though we also must look at the end results and distinguish if we will accept pedophilia in our commune, society, world. In my opinion, it sets a dangerous precedent to repress the nature of a person if it means attaining a significant end because once the end is reached the repressed nature of a specific person will once again appear on the scene and be in need of dealing with. One thing I've taken note of in great revolutionary movements is the tendency to repress a certain aspect of a group to meet future ends, and then once they are met, the fight continues among the party because the characteristic a certain group appear in conflict with the overall standing of the ends which were attained. WE overthrow the oppressors and then regress into civil war. Please correct me if I have understood incorrectly. In this way there are consequences for the deliberate unity of elements that would make for complications before the judgement seat of reason.
…As much as I hate to believe it, I don't think there will be an opportunity for unification with pedophiles and forcible rapists. Why? Because, again, these are actions that are universally condemned. Actions that inspire murderous revenge and untold malice. When it comes down to it, I simply speak, as someone who was molested by the dad of someone I befriended as a youngster.
---
Wiawimawo of MIM(Prisons) responds: Slaughter, you are not alone. As mentioned in the original article, doing this work we are well aware of the high frequency of child abuse and child sexual abuse victims those in U.$. prisons. There is research demonstrating how such traumatic experiences as youth can have all kinds of affects on a persyn's health later in life, including engaging in various behaviors that can lead to being targeted by the injustice system.(1)
Your position on this topic is clearly informed by your experiences, and your position is understandable. Yet the issue we take with your essay on this topic is you offer no solutions. Do you subscribe to the purification solution mentioned in the original article? Lock them all up for life? or worse?
Consider the parallel story: Someone i knew succumbed to drug addiction, and i watched them deteriorate. I was young and it was the most horrible thing i had seen or could imagine. I took up a strong hatred for drug dealers, even began hanging out with others who did so as well. I knew of people who used extreme violence to attempt to purify their neighborhoods of drug dealers. I still find our approach understandable, but recognize its futility. I also came to recognize how the ideas of those i was hanging around fed into the oppression of the state. Thankfully, i came to realize these things soon thereafter. Now i work with former drug dealers and provide them support on a weekly basis.
One comrade wrote us last week to decry a different article in ULK 80, the one on Tookie. Ey saw Tookie as someone who just changed eir tune when they had no other choice left. This is a real phenomenon. We get all kinds of people writing us, many of them desperate for any kind of assistance. At the same time, we think it is an error to say that just because someone never served the people before going into prison that they cannot be for the people after. Such a position we call metaphysics, as it sees things as unchanging, it sees people as having an essence that is eternal.
Now, your argument is that Tookie did what ey had to do given eir conditions of oppression, and a pedophile did not have to do what they did. Okay, i see the distinction you are trying to make, but wouldn't our comrade above say the same thing about Tookie. I grew up in South Central, and i didn't become a gang-banger, I became a revolutionary. So there.
The poem, "The Government is a Rapist" by a Michigan prisoner reads:
"The sex offender registration doesn't show them. The government is a rapist, a criminal at large,"
The poem is an analogy, but it's also literal. Not only are most child abusers never caught and convicted, those who are among the people in charge are almost never convicted. As is true with most crimes, the most egregious perpetrators get off scott-free because they are the ones making and enforcing the rules. This is where we are sympathetic to the argument made by the California prisoner that targeting S.O.s in prison is just an emotional outlet for other prisoners to have a scapegoat to feel better than. What is a plan to end the sexual abuse of children that doesn't let most abusers get off scott-free and keep doing what they're doing?
The Chinese revolution reformed brutal landlords to join society as productive members. People who robbed, starved, tortured, killed and certainly raped people. Now not all can be reformed. But this was the default approach to all people after the Communists seized state power, to give everyone an opportunity to reform and get on board. Some of the former oppressors just went along to save themselves and became problems later on as you allude to. Yet, the Chinese prisons were very good at getting people to undergo thorough self-criticisms. They did not just let people apologize and get off the hook. See Prisoners of Liberation by Allyn and Adele Rickett. This is what we mean by offering solutions.
It's worth considering how peoples' views would be different in such a society that was adequately addressing peoples' needs and questions of justice. I'd argue that we will see far fewer people resorting to vigilantiism in order to feel justice is served in such a system, and that the popular views that all sex offenders should die, or all drug dealers should die, would whither away as the presence of drugs and sexual abuse also whither away
You spend some time on the California prisoner's claims in ULK 80 about all sex being outlawed. This is another point of unity we have with you and we did not defend these claims. Even in our belief that all sex is rape, we apply proletarian morality to justice. And in many cases after the seizure of power by the communists in China, proletarian morality meant the death penalty for former landlords and oppressors of the people. But the death penalty alone does nothing to end economic exploitation or child sexual abuse.
As we said in the original article, we see all people in the imperialist countries as reforming criminals. The worst criminals are not in prison, they are running the prison, the military, the country. But as a group, those in prison have also committed some significant crimes, despite some being completely innocent. If we require everyone to be righteous communists from birth, as the critic of the Tookie article seems to imply, then we will never succeed.
It's striking that you don't see a parallel between nazis and pedophiles. We argue in the original article that there are less antagonistic contradictions with pedophiles. How do you argue to the contrary? Nazis generally believe that the current system of national oppression, imperialism, should be more extreme and more oppressive towards the majority of the world! Including the genocide of whole peoples! What crime could be worse than this? That said, as we also discussed, some nazis in prison reform to take up anti-imperialism. But we do not say that nazis as a group are allies because some individuals reformed and denounced their anti-people fascist ways.
When you talk about the unbridgeable divide you refer to the outrage of the parent of a molested child, and an inability to stand comfortably next to a pedophile, these are subjective reactions. Understandable, absolutely, but subjective. In the first lesson of our intro study course we have comrades analyze a topic that is very emotional for them and sort out the subjective stories and the hard facts. This is a useful exercise to help us understand the world and transform it.
Another comrade responding to the self-criticism i wrote in ULK 80 around the "Gunnas Stop" article criticized the prisoner who wrote in for being understanding of sexual acts towards prison staff:
"Those who wrote in support of Gunnas are in the wrong. They miss the whole point, it's not about sympathy for the enemy, it's about oppression. Communism is the goal, get that: communism – not the trading of one oppression for another. Page 2, point #1: read that shit, live that shit, teach that shit – equality against the oppressor is one thing, a legit thing, becoming the oppressor? What?! Communism doesn't have room for those who wish to become oppressors themselves, you feel like that, then you're the enemy too. Page 2, point #1, understand that shit: frustration at being oppressed is natural, it's needed, this is war; but don't you dare assume that once the power is taken from the oppressor you can fill the role – never that – then you're the enemy."
We aim to end all oppression, and do not aspire to oppress others. However, it's not that oppression is never used by communists, as that is exactly what the dictatorship of the proletariat is – it is a state, a tool used by one class to oppress another. We do think the comrade above is correct in terms of combating "murderous revenge and untold malice" by the communist camp. The Chinese communists did not kill every last landlord as they came to power. They acted objectively, applying proletarian morality, which is informed by the subjective feelings of the masses but in a way that works towards a practical shared goal of transforming material conditions.
There is no apolitical morality as you argue. We must deal with child sexual abuse politically as we do with all crimes against the people. We must figure out how to transform our society to eliminate these crimes, or else they will keep happening. The fascist strategy of purification gets us nowhere.
You say pedophilia is not a result of the dynamics of oppression. I'd challenge that. There are many cases of people abusing children seemingly as a direct result of the abuse they suffered as children. In addition, the sexualization of power and of young people in our culture certainly has an affect on humyn behavior in our society. Attacking this culture and supporting victims are two ways to combat the problem of child abuse. Bourgeois science suggest there are disorders in the brain that cause pedophilia, but like any psychological diagnosis under patriarchal capitalism we are holding out for evidence that these "disorders" still exist in a world where people don't have power over others.
Your assessment of divisions after a revolution is very astute. The Great Proletarian Cultural Revolution, the furthest advance of socialism we've seen to date, was based on the idea that a new bourgeoisie arises with in the party. So this is not just about old enemies rising again from the ranks, but the internal contradictions of the system creating new enemies as well. This reiterates that it is idealists to believe we can build an ideologically pure party before waging revolution. Dialectics is the concept that their are always contradictions within a thing, and things are always changing.
Revolutions are won by uniting disparate forces on a common goal. One tool we use to address this issue is the united front. The united front allows separate parties with separate interests to act towards a common goal. It also includes mass organizations, with less developed political lines. The communist party is the proletarian pole, providing proletarian leadership in the united front.
People in the communist party must carry themselves as communists. Even here, we must not be too idealistic, no one is perfect and we are all products of our conditions. But anti-people crimes certainly would not be tolerated within the party. The united front allows for the party to lead and unite with other forces and organization that may not always work in the interests of the people. The united front allows for the party to be critical of our allies when necessary to show the masses there is a better way.
We must put politics in command. With politics in command we can sort out true comrades, allies and enemies. With politics in command we can win over potential allies and sometimes even win over individual enemies. People who have committed crimes against the people and do not recognize them as crimes are people who have not gone through the necessary self-criticism to be called true comrades. We are all products of this world (and victims of it) and we are all self-determining beings. That is the duality of humyn reality. It is up to us whether we struggle with the parts of ourselves that reflect the oppressive system we are in and transform them into something to better serve the people.
NOTES: 1. Nadine Burke Harris, 2018, The Deepest Well: Healing the Long-Term Effects of Childhood Adversity.