United We Stand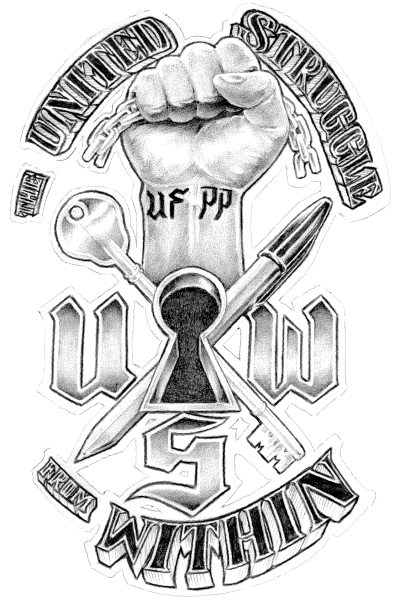 Why can't we all get along? What is the problem? In my experience, all I see around me is prisoner against prisoner. There is no real unity. Fellow comrades, this is a major problem! I don't know about other state systems, but here in Pennsylvania it is a constant issue. Prisoners are tearing each other down instead of building each other up. Bickering, fighting, back stabbing, degradation and even genocide is a common theme among prisoners at all the prisons I have been held captive in.
The pigs stick together, so why can't we? These fascists get off over our disunity. It makes their day when they have the excuse to further degrade us by placing us in segregation and control units, where we are stripped of more of the precious little freedom we have left. These pigs oppress all of us; we are all in the same sinking ship. Don't you think it is time to put aside our petty differences and unite as one force? How can we focus on defeating this oppression we suffer and endure on a daily basis, when we are so focused on adding to our own and each others' oppression by oppressing each other?
Come on, family, the time is now. We must unite to really make a difference. Unofficially, jailhouse statistics show that out of all prisoners imprisoned in the United $tates, 89% of us seek only to see each other fail, and be defeated in every way possible, and are for themselves, and only themselves. 10% of us don't give a shit either way. Only 1% of us truly care about and are committed to win the battle over oppression. This is sad! We can change those statistics! MIM(Prisons) and United Struggle from Within are the key to this change and our victory. My motto is and always will be: resist! resist! resist! I will not rest until that mantra rings out in one united voice. Then our oppressors will realize the meaning of their own motto: We can be the real and true United We Stand!
---
MIM(Prisons) adds: We commend this comrade for the call of unity in the face of struggle. But calls alone will not solve the problems we face, it will also take real action and examples set by leaders. This was the purpose of the September 9 day of peace and unity. As is seen in reports back from comrades who participated this year, it is through both education and practice that we can build greater unity among a population that has been trained to fight one another. We must look at what battles we can fight in our own prisons and neighborhoods, and bring people together for these common goals. Through these struggles we can demonstrate the nature of the imperialist system behind all of the oppression, and focused on keeping the oppressed powerless. Through practice we will build unity and educate the oppressed, training new leaders and developing a movement that can take on the imperialists as a part of the liberation struggles of oppressed nation peoples worldwide.