Virginia Censorship Battle Seeking Way Forward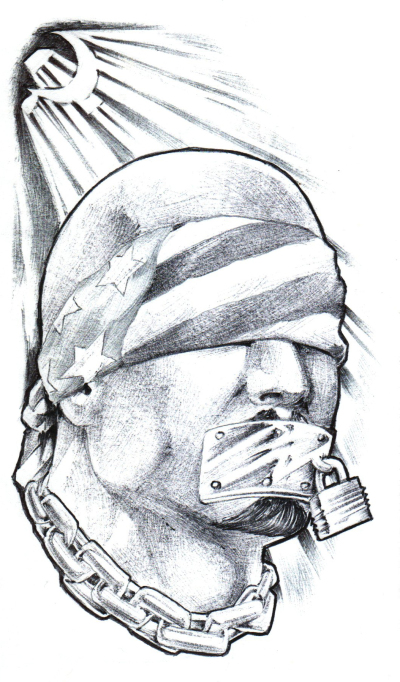 Enclosed is a Facility Notification of Disapproval of Under Lock & Key No. 45. The effort your group puts forth, and your commitment to your ideology are examples of dedication. But the continual rejection of your materials by the prison is costly to your limited resources. And my returning them to you without getting to read them is costly to me. You should receive a package from me containing materials the prison withheld from me.
I propose you cease mailing your materials to me. I am still going to contribute articles for you to publish. I have an issue of ULK that I've saved in order to show others who you are, what you represent, and so forth. I will use this to encourage them to work with you.
I have considered filing a lawsuit. But upon reviewing decisions in the Fourth Circuit Court of Appeals, it is plain that the court sides with the prison system except in cases involving religious books. (The one non-religious victory: the court did rule in favor of a prisoner denied Ulysses by James Joyce because the prison permitted Playboy and the prison's claim that Ulysses was disapproved for sexual content is ludicrous and hypocritical.)
When it comes to political materials – especially radical views – the court is extremely conservative. The Fourth Circuit (which hears appeals from the nine federal district courts in Maryland, Virginia, West Virginia, North Carolina, and South Carolina) also has the dubious distinction of being the harshest toward prisoner complaints.
---
MIM(Prisons) responds: We are working with this comrade and a few others in Virginia to determine how best to proceed with the censorship against MIM(Prisons) in that state. We agree that the legal track record in the Fourth Circuit suggests that it's not worth the effort for a prisoner to file a lawsuit fighting the censorship. There is some precedent for organizations and individuals outside of prison having better luck and we do have some strong comrades like this one who can help with legal work. But we need an outside lawyer, knowledgable individual, or organization who can help spearhead the fight in Virginia. If anyone reading this has people on the outside who would be willing to work with us on this important battle, please let us know. And if you are in Virginia, be sure to tell us whether or not you are receiving your copies of ULK, and if you'd like to help with this battle.
In the end this comrade is right that it is only in the long battle that we can really win, when we take power for the oppressed out of the hands of the oppressors. But in the short term, making it possible for comrades to get study and organizing materials behind bars is of critical importance because this is how we can build the movement. Education is our principal task, and this education is hard to accomplish without the ability to communicate and study.