Activist Faces 20 Years in Prison for Preventing Migrant Deaths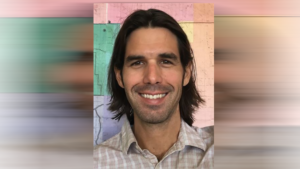 Scott Daniel Warren faces 20 years in prison for his volunteer work distributing food and water to migrants in Arizona. Warren works with the group No More Deaths to aid migrants crossing the border in the Arizona desert. For this work, and for providing a place for two men to sleep, Warren was charged with two counts of felony harboring and one count of felony conspiracy. Eir trial ended on June 11 with a hung jury.
Warren was arrested in January 2018 along with other No More Deaths volunteers. The arrests came just hours after the group released video of border patrol agents destroying jugs of water left in the desert for migrants. This case isn't closed yet; federal prosecutors may choose to retry Warren.
The Arizona desert is one of the deadliest places for migrants to cross the border due to the extreme heat. But people are forced to this area by the 1994 Clinton era "Prevention Through Deterrence" policy aimed at making border crossings more deadly. The idea was to force crossings over more hostile terrain, putting more lives in danger, to discourage migrants from attempting the journey. Metrics of the plan's success included "deaths of aliens." By that measure, the plan has been a success. The total number of people attempting the crossing has dropped but the odds of dying have gone way up.(1)
Hundreds of migrants are found dead every year. Trump's border policies are just a continuation of the anti-immigrant policies of all Amerikan imperialist administrations, including Obama. Closed borders maintain a cheap source of labor and natural resources for the imperialists. This preserves wealth for those within at the expense of poverty for those on the outside. Migrant deaths are just one result of these borders. Fighting the Trump border wall is a distraction from the real problem. Fight borders not walls. Open the borders; return the stolen wealth to occupied nations at home and around the world.