HRDC Forces Arizona DOC to Define Censorship Rules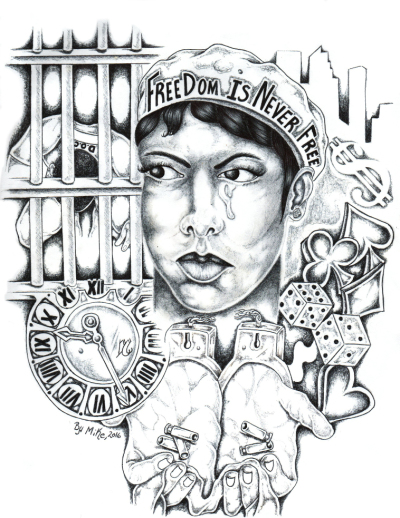 In November 2019, the U.S. District Court ruled that the Arizona Department of Corrections (ADC) must "establish bright-line rules that narrowly define prohibited content in a manner consistent with the First Amendment." These rules must be defined by mid-February. This ruling comes after years of censorship of a variety of publications by the ADC, often as a result of arbitrary decisions from mailroom staff.
In this case Prison Legal News (PLN) (a project of the Human Rights Defense Center (HRDC)) filed a lawsuit in 2015 challenging the censorship of its newsletter for "sexually explicit" content. Ironically, the content that inspired this censorship was describing non-consensual sexual contact between guards and prisoners. And as most readers know, PLN is primarily a legal resource for prisoners fighting injustices like this prison rape.
Arizona bans a variety of publications, including issues of National Geographic, Men's Health, and GQ.
Issues of Under Lock & Key are also on this banned list, though not for sexually explicit material. In the case of ULK, the most recent ban (that we know about) is ULK 63 from July/August 2018, which was banned for "Incite, Aide, Abet Riots, Work Stoppages, Means of Resistance." Many other issues of ULK sent to subscribers in Arizona are returned or rejected without reasons given. Our attempt to appeal this ban of ULK 63, requesting the ADC provide more evidence than these vague claims resulted in the following response: "The pages identified containing such content are throughout, including, but not limited to, pages 1, 2, 3, 4, 5, 6, 8, 10, 11, 12, and 17."
In an example of their arbitrary decisions around censorship, a MIM(Prisons) six-page guide to forming a prisoner-led study group was censored in 2016 because it supposedly "Promotes superiority of one group over another/promotes racism/degradation." This is exactly what MIM(Prisons) fights against: the superiority of one group of people over another. And this is exactly what the criminal injustice system promotes.
This court ruling requires the Arizona Department of Corrections to change the mail policy from allowing DOC staff to use their discretion when determining what's banned and to establish consistency in excluding sexually explicit material. This won't help MIM(Prisons) as it is rare that a prison claims ULK should be censored for sexually explicit material. But any progress towards less censorship and more narrowly-defined policies is a good thing.
On 22 October, in a different case, Prison Legal News was awarded $1.2 million in attorney fees by a Federal district court in Florida after a nine-year lawsuit over censorship of PLN publication because of ads for phone services, pen-pals and stamps. This victory came after the Supreme Court refused to take up the final appeal of this PLN ban.(1) This resulted in the case remanding back to the district court for a ruling on the attorneys' fees. Basically this means PLN won on their Due Process claims but lost on their First Amendment claims. So the censorship is still legal, but the DOC failed to follow proper censorship policy.
"Free speech isn't free," said Human Rights Defense Center executive director Paul Wright. "In this case, censorship by the Florida Department of Corrections cost state taxpayers almost $1.2 million – because of the vicious efforts by the prison system to censor HRDC's publications. The Attorney General's office spent over 3,000 hours in attorney time fighting this case. The real tragedy is that Florida prisoners remain unable to read PLN and other HRDC publications that will educate and inform them of their rights."(2)
PLN and the HRDC have done a lot to fight censorship in prisons over the years. And their hard work on this front benefits everyone seeking to help educate and organize prisoners. This censorship, and failures in the courts prove a point we often make: there are no rights, only power struggles.
Censorship is one of the biggest barriers to our work with prisoners. And it's an area where we always need more help, both from jailhouse lawyers and from lawyers on the streets. If your mail is censored, APPEAL IT, and get in touch with us and let us know. We will send you a guide to fighting censorship and sometimes we can assist on our end with an appeal to the prison. And lawyers on the streets get in touch and help us with these battles!

Related Articles: