British Conservative on UK Prison System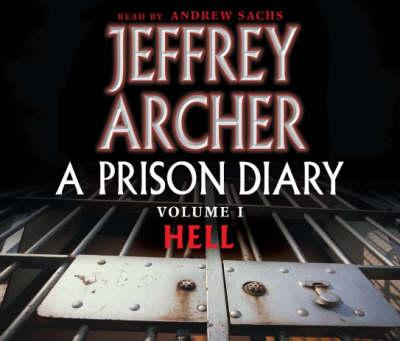 A Prison Diary: Volume 1
Bellmarsh: Hell
by Jeffrey Archer
2002
Macmillan
Jeffrey Archer is a well known fiction author and former member of Parliament in Great Britain. He was Deputy Chairman of the Conservative Party for a year (1985-86). Archer was still active in government politics as Conservative Party candidate for mayor of London in 1999 when he was convicted of perjury and conspiracy to pervert the course of justice and sentenced to four years in prison. Archer kept a daily diary in prison and released it as a series of three books. This review covers the first book, which is about his stay in Bellmarsh, where Archer began his prison sentence.
On the positive side, this book is written for a general audience unfamiliar with prisons, and exposes many of the injustices and failures of the British prison system. These same failures, on a much larger scale, exist in the Amerikan criminal injustice system. For instance, British prisons have drug testing regulations that actually encourage marijuana users to become addicted to heroine. Archer documents his interactions with some very intelligent, resourceful, and humane prisoners in Bellmarsh, a high security prison associated with violent criminals. He repeatedly points out the lack of opportunities for prisoners, and the screwed up system that pushes people locked up for minor offenses into a life of crime.
Archer also does a service to the fight against the imperialist prison system by documenting the failure of day-to-day rules and regulations to serve any purpose but torture and isolation. From the lack of access to edible food and water, to the many long hours locked up isolated in cells with no activity, to the restriction on cleaning supplies, Archer details many failures of the British prison system. These conditions, bad as they are, when compared to the Amerikan prisons, seem almost luxurious. In particular, there are restrictions on prisoner abuse by staff, which seem to be actually respected and followed, at least where Archer is concerned.
Archer, however, is a firm believer in the government. And he repeatedly appeals to the leadership of the British system to pay attention to what he is writing so that appropriate reforms can be implemented. Archer never questions the fundamental basis of the criminal injustice system, and in Britain where the imprisonment rate is 154 per 100,000 (compared to the 716 per 100,000 in the U.$.), there is a less compelling story of prisons as a major tool of social control by the government.(1) However, Blacks in England make up 15% of the prison population and about 2.2% of the general population, a disgraceful discrepancy which Archer only touches on in passing when discussing the good prison jobs going only to white prisoners. Even this discrepancy is small-scale compared to the percent of Black's in prison (40-45%) relative to their population size in the U.$.(12%).(2)
Overall, this book is useful as a contribution to bourgeois literature on prisons because it no doubt was widely read by people who otherwise have little exposure to conditions in prison in England. However, it does not expand or contribute to the revolutionary analysis of prisons in any way, and so it leaves its readers hoping someone in power in the government takes heed of the problems and decides to make some changes. We recommend readers interested in learning more about prisons in the United $tates read the more revolutionary books and magazines distributed by MIM(Prisons). Or at the very least, for a more mainstream but still very useful analysis, The New Jim Crow, by Michelle Alexander, is a good starting place. We are not aware of revolutionary literature on the prisons in England and welcome suggestions from our readers on this subject.


Related Articles: