Build Cellblock Schools as Independent Institutions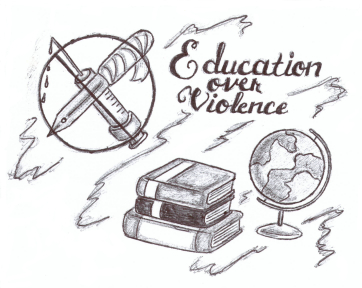 Peace to all the Gods that's stuck in these chains. I would like to speak power to the truth. I'm a young God in prison, but I feel there is a need for U$ Afrikans on these prison yards to focus more on building up a school than to focus on these prison politrix. What will the curriculum be in this school??? Knowledge of Self (KOS)! Why?? Well my son, that's a question asked most by the 85 and less by the 5ive%. It's a necessity for U$ to gain this truth about ourselves and all of our stolen greatness, to remind ourselves who you really are: "Original Man."
Because the majority of U$ are living in a bunch of lies, believing the blood suckas and what we've been taught by them; the trick-knowledge, weak wisdom, slick-understanding enslaved our mind frames believing since I was born and came from the trenches I have to depend on the United $nakes government for GR, Section 8, SSI, EBT, etc. to live and function as a citizen.
Wake up, that's wrong G. See this issue we focus on the topic at hand, which is "Independence." That's 1 of our 5 principles in the United Front for Peace in Prisons. Correct and Exact. So we don't need no government assistance in building up a school, we just need brothers who are dedicated to show up to cipher, getting these lessons Father Allah gave U$ Gods. It's all about chain of command with the system. If custody sees brothers coming to cipher they should have no problem getting our cell doors unlocked for school. Word is Bond.