Study Ideology, Build Autonomous Cells in Aztlán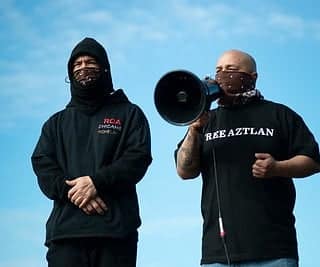 Recent political frame ups with our fraternal org Communist Party of Aztlán (CPA) has demanded that we raise awareness on political repression and contemporary work of the Cointelhoes. We will be starting a series on modern tactics unleashed on the oppressed nations.
We are also reaching out to the concentration kamps and to imprisoned Aztlán to develop Republic of Aztlán (ROA) cells in concentration camps across these occupied territories. Developing imprisoned Aztlán with communist ideology is the first step toward liberation.
Some of our founders were trained via MIM(Prisons) study groups and we want to revive this tradition once again. ROA chapters are autonomous and are required to go through MIM(Prisons) study group level one before being recognized and activated in a concentration kamp. Write in for more info on joining the study program.