Facebook Shuts Down South Carolina Prisoner Accounts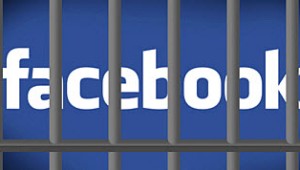 I have initiated this correspondence in reference to the most recent arbitrary action taken by the South Carolina Department of Corrections (SCDC) that infringes upon the First Amendment rights of incarcerated, and non-incarcerated, citizens. The First Amendment of the United States Constitution states that:


"Congress shall make no law respecting an establishment of religion, or prohibiting the free exercise thereof; or abridging the freedom of speech, or of the press; or the right of the people peaceably to assemble, and to petition the government for a redress of grievances."


However, the SCDC, which is not even a legislative body, has implemented a policy that impedes and infringes upon the constitutional right to freedom of speech in violation of the First Amendment of the U.S. Constitution. The following offense was amended to SCDC Policy OP-22.14, Inmate Disciplinary System:


"905 Creating and/or assisting with a social networking site: The facilitation, conspiracy, aiding, abetting in the creation or updating of an internet web site or social networking site."


This SCDC policy has resulted in Facebook, a social networking site, taking the following arbitrary action on accounts created by, or on behalf of, prisoners within the SCDC:


"Your account is locked because it doesn't comply with inmate regulations. People who are incarcerated may not be eligible to use Facebook if:
* It is prohibited by state law or regulations of the facility
* The account is being maintained by someone else"


These actions on the part of the SCDC and Facebook are of significant public interest due to the fact that they prohibit non-incarcerated citizens from exercising their First Amendment right to be able to create and update internet websites and social networking sites, utilized to advocate for family and legal support on behalf of their incarcerated family members or loved ones. Further, these actions by the SCDC and Facebook prohibit non-incarcerated citizens from being able to publicize the conditions, and rehabilitative efforts, of their incarcerated family members and loved ones. Such decisions by the SCDC do not serve any "legitimate penological interests" and are in direct conflict with any rehabilitative and re-entry agenda. Most importantly, they are violating non-incarcerated citizens' First Amendment rights to free speech.

The SCDC may cite "security concerns" but this is not a valid response. To prohibit the creation and/or updating of all websites and social networking sites by, or on behalf of, any prisoner within the SCDC is not a sound defensible position. It would effectively negate the hundreds of prisoners who want to establish a true re-entry plan or proceed on a path of rehabilitation. It would also prohibit non-incarcerated citizens from exercising their First Amendment rights to free speech. In addition, it would punish prisoners for the exercising of this protected right by non-incarcerated citizens.

In a similar case, the U.S. District Court, District of Arizona, decided against such policies and made the following ruling:


"Prisoners may not be punished for posting material on the internet with the assistance of non-incarcerated third parties." Canadian Coalition Against the Death Penalty v. Ryan, 269 F. Supp. 2d 1199 (D. Ariz. 2003).


My family created and updated a Facebook account on my behalf to advocate for the support of my family and friends, and to publicize my conditions of confinement and rehabilitative efforts and progress. Facebook has locked that account due to SCDC's arbitrary policy. My family and I are preparing to take legal action against the SCDC, because although they can limit the rights of prisoners due to "legitimate security concerns," they do not have the legislative power to impede upon non-incarcerated citizens' rights.

My family and I would be grateful for any aid and assistance, or referrals, that any individual citizen, or group of citizens, may be able and willing to provide. We would respectfully request that everyone help in publicizing this issue, because there are many citizens who are unaware of the fact that they are affected by it. I thank you all in advance for your time and assistance.
---
MIM(Prisons) adds: We know that many prisoners and their families and friends make use of social networking sites like Facebook to publicize their case and garner help and support. This attempt by SCDC to further limit prisoner's voices comes as no surprise after they banned literature coming from outside sources a few years ago. We have seen an upswing in prisoner activism in South Carolina over the past year, and this policy suggests the prison will do whatever it can to restrict these activists from getting word out about the abuses and injustice going on behind bars.
We know that social networking sites like Facebook are not going to form the basis for successful revolutionary struggles, and that we must build independent institutions of the oppressed, whether online or elsewhere. Yet even that would not address the threat of punishment against prisoners for providing information that is posted online, the basis of this very website. So we stand behind this prisoner's fight and agree that SCDC does not have the right to impose these restrictions. Meanwhile, we call out Facebook for playing along with regulations that shut down the free speech of prisoners and their family and friends.