Social Networking, Smartphones and Reliance on the Masses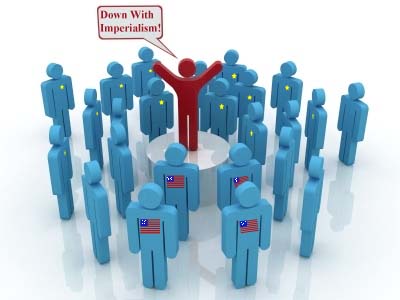 This article is aimed particularly at the young reader born into the current culture of mass communication. The concepts aren't new. We just want to highlight the implications of state surveillance, which is a reality for anyone seeking social change in a state whose primary concern is maintaining the oppressive social order under imperialism.
One of the important tasks of intelligence is to develop a map of the networks of those being surveilled. This simple fact is too often ignored in our culture today, where technology has electronically and permanently connected us. What used to at least require a warrant sent to your phone company is now public information for most people in the United $tates today who regularly use social networking through the internet and their cell phones.
To an extent, the omnipresence of these technologies in Amerikan lives have made people more conscious of this vulnerability. Yet, very few involved in voicing opinions in favor of a world without oppression actually incorporate this knowledge into their practice. Largely this is a class issue where the petty bourgeoisie feels safe living in a bourgeois democracy. In much more remote parts of the world, there is a greater understanding of the need for encryption and shielding one's identity because the consequences are life and death.
MIM(Prisons) doesn't engage in baseless alarmism to mobilize people, but this is a case where you should be considering worst case scenarios, like how a fascist government might carry out a witch-hunt for "communists" and "terrorists" using public information on the internet.
When struggling with allies about security, we regularly get the response, "I'm already on all their lists." It's often a point of pride to say this. But the oppressed know that getting on a list has real consequences. In addition, anyone who has studied COINTELPRO knows that the government is interested in more than just your name, but our sense of comfort here in the belly of the beast leads to lazy practices and nihilistic attitudes towards security.
Like we said, this isn't about persecuting people for thought crimes, though that has happened countless times to U.$. citizens as a result of information posted on the internet. COINTELPRO was about disrupting movements. It is far too easy for a fat pig sitting at his desk to know who young activists are in touch with, and what they are doing when and where. Using this information the imperialist state can be very strategic in how it uses its various tools of repression. With the current state of security culture, technology has given the oppressor the advantage, but this does not have to be the case.


After All the Tweeting, Now What?
As we work on finishing the first draft of this article, the U.$. media is talking about popular demonstrations against governments in Tunisia and Egypt and their use of Twitter and Facebook. Tweeting is a good way to mobilize a flash mob; it is not a good way to build people's power. It is about as effective as banging a pot in the street. While we don't mean to dismiss these recent movements in particular, there is plenty of history to show that spontaneous demonstrations do not save lives or improve conditions — capitalism continues on.
We've already addressed some of the class issues surrounding the dependence on technology like Twitter elsewhere. Twitter is also an example of corporations defining cultural trends. It almost seems there was a law passed last year that every corporate media entity had to mention Twitter once every 20 minutes on their programming. This free advertising should raise questions around a company that has already openly worked with the U.$. government to overthrow foreign regimes and repress resistance within this country. Despite arrests for such activities, people continue to use Twitter to report from protests in the U.$. without any attempt to cloak the identities of themselves or others involved. Meanwhile, Twitter remains mainly a tool to promote capitalist consumption through advertising.(1)
Speculation aside, it is not the intents of the corporations that we should fear (or rely on); it is the nature of the technology that makes us vulnerable. An independent, nonprofit, open-source social network does not address the main problem here, which is internet-based, public social networking itself.
More recently, the trend is to be able to Tweet, Facebook and Google on your phone. Mobile phones are generally attached to our identity and track your location at all times, while allowing remote monitoring of voice, video (which is generally ubiquitous on phones these days) and of course any worldwide web traffic. While this information would nominally require a warrant, in recent years AT&T has complained that the National Security Agencies requests for these wiretaps have become overly burdensome on the monopolizing telecommunications company, indicating that such wiretapping is far from rare.
Other than building networks, spies like to build profiles of individuals. Today's mobile phones and computers are walking profiles on many Amerikans. Even if you don't use a "smart" phone, if you don't separate your work from your persynal life you are exposing yourself. Every time you do a Google search while logged into Gmail, or access information through Facebook, your activity is connected to your identity. And of course, any internet activity from home is connected to your IP address.
Stop Worshipping Bourgeois Culture
There is a tendency that jumps on every trend, saying "if only we could get an ad that looks like that, if only we could get a Facebook group, if only we could produce hot music" then the masses would listen. A real revolutionary culture needs to be setting the trends and not just copying bourgeois forms and relying on bourgeois institutions. Without independent institutions of the oppressed we have no power over the message we put out and the work that gets done in the name of social progress.
Again, for those who were born into this culture of social networking through the internet, you need to rethink your relationship to the bourgeois institutions that shape your life.
We are not arguing against using the internet or other technology. We are only pushing people to understand the potential and likely consequences before they use it. MIM made great inroads by being a trendsetter in online publishing. Today's technology makes it easier and safer to use the internet, if you study how to do it correctly.
If you don't have the patience to learn internet security or don't believe in it because "Big Brother knows all," then don't go online. There should be Maoist work that is not known to the internet. We must combat the thinking that "it can be Googled, therefore it exists." The internet should be a place to study, to find answers, to debate and to agitate in the realm of ideas. It should not provide a quick and easy snapshot of who we are, what we're doing, when, where or how many we are.
Wannabe Documentarians
While cell phone cameras were celebrated in the exposure of the assassination of Oscar Grant by BART police in Oakland, California, they are also helping the police do their job every day. It is hard to go to any sort of political event without being surveilled by dozens of unidentified people. This means that 1) the pigs can sit on their asses looking at Indymedia websites and watching amateur videos on YouTube to see who is frequenting what events, and 2) undercover (or not) pigs can be very open in their efforts to record people at these events.
Closed meetings should not even allow cell phones in the proximity of the meeting. That may be difficult for events open to the public, but people should not be able to come in and record without any accountability. And if you want to record your own events for later use, don't record people that have not given their permission. People recording the audience should be treated with suspicion and should be stopped.
All of this is connected to who are our friends and who are our enemies. Anti-imperialist comrades should weigh the costs and benefits of doing outreach at events that are swamped with strong Amerikanism. The cell strategy should be studied and applied in a way that one only organizes with those one knows. And one should learn to swim in the sea of people they find themselves amongst. The sea we have to swim in in North America is a sea of white nationalism, so blending in isn't always appealing, but it is that much more important. Relying on the masses means looking to the world's majority who have an interest in overthrowing imperialism. Being part of the struggles of the real masses cannot happen through Tweets and Facebook groups. Building a strong movement requires keeping a distance from these institutions of the oppressor and building our own infrastructure.