Focus on Solutions for Black August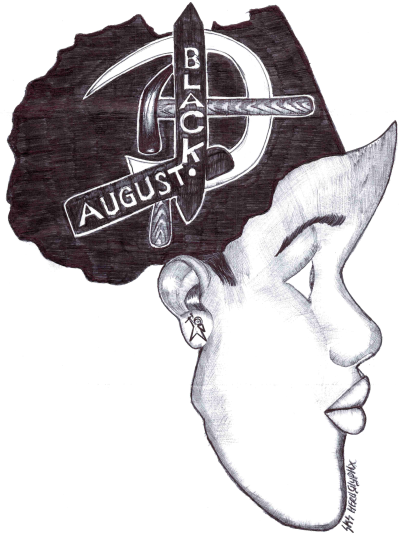 As you know, Black August is here. Do something wherever you are for all the brothers who gave their lives so our struggle could be easy. This year I'm asking our comrades to focus not only on our problems, but focus on our solutions.
I read somewhere, when we think of ourselves as individuals rather than as collectives, we fail to consider the importance of solidarity and collective resistance. We are more likely to treat others as competitors as opposed to comrades.
CDCR administration is anti-Black and Brown, its calculated policy works against the needs and aspirations of our freedom. It is our duty to use every necessary and accessible means to protest and to disrupt the machinery of oppression and so to bring such general distress and discomfort upon the oppressor.
For you young Afrikan who are asleep, an example was shown last month. Chicano, Raza comrades here at Calipatria showed collective resistance to the store for the month. I salute them comrades. At the end their goal was met. Their focus was the solution, not the problem. That how brothers fight collectively at the administration. Abolitionists From Within will show up for this Black August here, collectively with all willing participants.
---
What is Black August?
Black August is a promotion of a conscious, non-sectarian mass based New Afrikan resistance culture, both inside and outside the prison walls all across the U.$. Empire. Black August originally started among the brothers in the California Penal System to honor three fallen comrades and to promote a Black culture of resistance and revolutionary development.
The first brother, Jonathan Jackson, a 17 year old man child was gunned down 17 August 1970 outside a Marin County California courthouse in an armed attempt to liberate three imprisoned Black Liberation Fighters (James McClain, William Christmans and Ruchell Magee). Ruchell Magee is the sole survivor. George Jackson, Jonathan's older brother and comrade, a great Black revolutionary theoretician and leader was assassinated 21 August 1971 by guards during a Black prison rebellion at San Quentin, in an unsuccessful effort to cover up the state's pre-planned assassination of comrade George. The third brother, Khatari Gaulden, was victimized by the blatant assassination of capitalist corporate medical politics in prison on 1 August 1978. In 1979, over 40 people came together to form the Black August Organizing Committee from a united front of New Afrikan prisoners formed in 1978 following Khatari's murder.
Some tenets for Black August from K.A.G.E. Universal:
We aim to fast as a show of self-discipline and resistance. From the sunrise until evening meal we will abstain from eating.

We aim to abstain from consuming any type of opioids, or other smokable or liquid intoxicants during the month of August.

We aim to combat liberalism even by limiting our selection of non-frivolous TV shows and educational programs i.e., radio, historic documentaries, journal writings and other creative art exhibits.

During Black August, we emphasize political and cultural evolution studies for those participants who care to assemble with other brothers and sisters rather by way of social media internationally and/or via facilitation within the institution forum.