Illinois Strike Ends Prematurely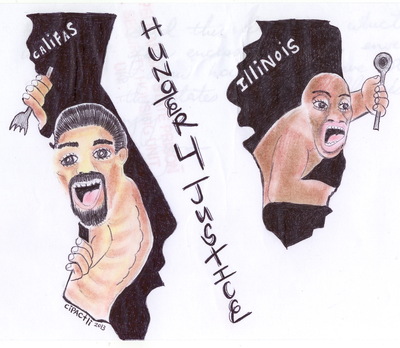 The 22 prisoner hunger strike at Pontiac Correctional Center that started at the beginning of October 2013 has ended, unsuccessfully, with prisoners being manipulated by the pigs to end the strike. One of the pigs' tactics was to not document prisoners who were on strike more than five days, thus causing some to stop striking. Others simply came off strike because the pigs "promised" to meet some of the demands that were being made. These demands included adequate sanitary supplies, programs for prisoners in long-term segregation, replacement of the current grievance officer, better recreation environment, etc. These requirements have yet to materialize and most prisoners who participated in the strike are scattered throughout the prison now. This separation was inevitable. For the pigs know in unity there's strength, so they reacted by separating us. But this will not stop the struggle. For each one will teach one and strengthen prisoner solidarity in the process.
The goal now is to continue to build unity and peace amongst prisoners so that next time we strike we will be more organized and prepared to struggle fully!
---
MIM(Prisons) responds: This report highlights some of the risks of getting ahead of the masses. This is at least the second hunger strike organized at Pontiac in the last year that we've heard of. So we do not mean to second guess the comrades' organizing choices there. But as these tactics show successes in some places, they are being imitated elsewhere. And it is important to assess your conditions where you are at, as you must gain more in terms of building peace and unity than you lose in the pigs moving people around and demoralizing the masses from engaging in future actions. The prison movement is on the rise, and by being smart it can continue to rise.