Innocence Wasn't Enough for Erick Riddick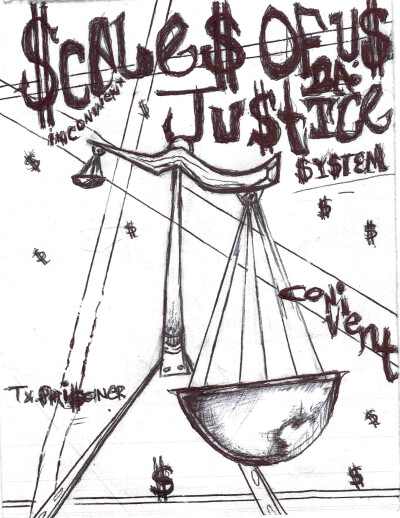 Comrades, I want to highlight the issues surrounding the Erick Riddick case because I feel it did not get enough media coverage. Sure there was enough attention given to free him after 30 years, however that is only because he knew a famous rapper. What about the thousands of other people in prison who don't know any famous celebrities?
[Editor: Erick Riddick was released in May 2021 after 30 years in prison in a deal for time served for a guilty plea. His case was championed by Meek Mill, who he met in prison, and brought his case to the attention of some law students at Georgetown University.]
Riddick's case disturbed me personally because I too tried to raise a claim of actual innocence in court only to be told that claims of actual innocence are not cognizable. For all who do not understand legal language, that means 'so what if you have evidence of innocence, the law does not permit one to be freed on those grounds.'
The inequality of Herrera v. Collins 506 U.S. 390 (1993) should enrage anyone who has an atom of decency in them. All of these prejudiced kind of laws are opined in private, however the very moment it is brought to the public's attention at large, like with Erick Riddick, the pretense of justice is miraculously assumed.
Riddick had solid evidence of his innocence and yet that was not enough for his release from prison after 30 years! Because of Herrera v. Collins, Erick Riddick had to plea to a 3rd degree murder charge in exchange for release. The very notion of the plea deal is illegal – words like extortion, ransom, kidnapping, come to mind – but when are government officials ever subject to the law?
When I was in county jail the sheriffs officers there would boast that a court can not order them to do anything. They would say "a court order is only a suggestion."
Does anyone in the free world care that 4% of the U.S. population has a 'do whatever you want' license or is it ok so long as it don't happen to you? What? You didn't know that 4% of the U.S. population works to incarcerate Americans? Look around, someone standing close to you locks people in a cage for a paycheck. They take off their uniform before entering the public domain because they know they are enemies of the people. They are hiding their evil, that's why they change clothes before leaving work at the police station.
I am doing a life sentence, so that you will be frightened into submission. Any who are complicit encourage further tyranny. I don't have anything to lose but my chains, but I guarantee you this, if you do not stand against the police now your kids will suffer a much worse fate than mine.
None but prisoners know how unjust the laws are. Judges are paid in excess of $300,000 annually to give life sentences but the jury has no right to know what sentence a guilty verdict carries. The Riddick case should be mainstream media. The public deserves to know that the law don't care if a man is innocent, their only concern is intimidation, life sentences for some so that all will cower down & pay heavy taxes.
4% of the population roams around with a gun and a badge and a fat belly, living off the working man's hard work! They carry that gun because they are too lazy for a real job. When will government officials be held accountable for their crimes against humanity? The time to stand united against the police is NOW!! It is me today, tomorrow it will be you. Resist NOW!