Is It Time to Let www.prisoncensorship.info Die?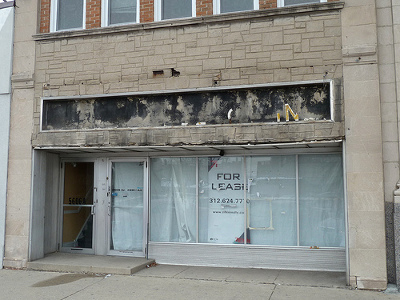 Almost 5% of our comrade time in 2015 was put into maintaining the technical aspects of our online presence, mostly our website www.prisoncensorship.info. While that might seem like a small percentage, an increase in our capacity of 5% would allow us to see some significant improvements in our work.
In the past we had estimated that our online readers were about equal in number, if not quality, to our print readers in prison. In recent years we've seen a doubling of our readership inside prisons. In the past year we've seen a significant drop in our online readership, though this is probably completely due to technical difficulties and not a decrease in interest.
Recently, prisoners have donated about 5% of the cost of distributing ULK (this includes some regular contributions from USW members on the outside). During the same period, comrades in prison have contributed an equal amount of money to pay for books and study materials from the Ministry. The rest of our funding comes from members of MIM(Prisons). While we might make a few bucks here and there at public events, it is irregular. This summer we set the achievable goal of funding 10% of ULK through prisoner donations. None of our funding comes from online readers. In other words, online readers cover 0% of the cost to fund the website, despite the fact that it is much cheaper than the newsletter and our online readers have much greater access to money than our imprisoned readers.
Most of the writing and almost all of the art in ULK is contributed by prisoner subscribers. Almost none of it comes from our online readers. (Just before publishing this article we did get some article submissions via web contribution.)
In recent years we've had a couple of allies who have contributed to our work in a consistent way, and we have some volunteers come and go that help us with typing, editing and other tasks. But when all is said and done, we are losing more comrade time to maintaining the website than we are gaining from it.
Now, we try to keep in mind that our principal task is building public opinion and not building our organization. Yet, we are approaching a crisis where our comrade time on the streets cannot keep up with the interest from prisoners. Really it never could, but even to the standard we are used to we are losing ground. So the question starts to look like: do we spend more resources building public opinion behind bars or on the streets (and by streets, we mean online)?
Alternatively, our online readers could step up to the plate. Five percent of our annual comrade time is no small beans. But it is easily achievable by a few regular contributors. It could be achieved by one dedicated comrade who steps up and starts putting in work. But how do we inspire someone to act over the internet like we do through the mail?
The worldwide web has always been an important tool in the MIM agitational toolbox. Prisoncensorship.info is approaching its 10 year anniversary of going strong and we host the archive of the MIM etext site dating back another 15+ years. We might foresee situations where not having it could really hamper our work in the future. So there are other points to consider here.
But the question remains, is it time to let www.prisoncensorship.info die in order to focus all our efforts on supporting the organizing efforts of the imprisoned masses?
This article referenced in: