On the Founding of the Communist Party of Aztlan
State repression is real in the United $tates of Amerikkka. The Chicano Nation has undergone colonization and occupation since 1848. In recent times our nation has developed in a way that calls for a higher level of organization. This demand launched the founding of the Communist Party of Aztlán, CPA (Marxist-Leninist-Maoist).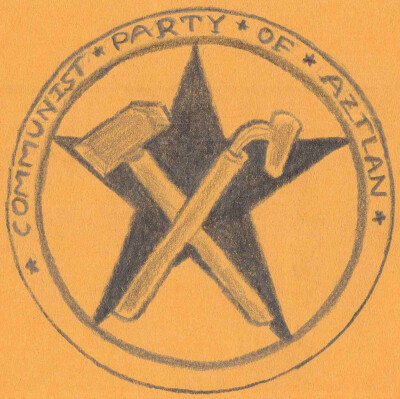 Three days after the announcement of the founding of the CPA(MLM) our Chairman JV was arrested on trumped up charges. It is no coincidence that the arrest of our Chairman occurred after this groundbreaking announcement. We believe that the agents of the state have studied the contradictions on these occupied territories and their threat assessment highlights the threat a communist party for the Chicano nation would pose.
Our Party has created a think tank to analyze the immediate attacks on the Party and on Aztlán. We realize that the revisionist Trotskyite and crypto-Trots like the CP-USA and RCP-USA are allowed to exist intact because they pose no real threat to colonization. The CPA on the other hand is a different story. For this reason our Party is forced to go semi-underground.
We will not publish the names of our membership, but we will stand by and struggle to free our Chairman of these false charges and illegal kidnapping. It is well understood that had our Chairman been a wanna-be capitalist or engaged in crimes against the people he would have been left alone. The minute he stands up for the raza, repression is rained down. This sacrifice was discussed and the necessity of the decision to announce the founding of the Party was decided.
Our Chairman is not only completely innocent, but was targeted by the state. This was COINTELPRO through and through. Our temporary loss of our Chairman out in minimum security is imprisoned Aztlán's gain. The prisons are and always have been hotbeds of resistance, fertile grounds where revolutionary shoots thrive. The CPA will establish its presence and raise public opinion on both sides of the concentration kamp walls.
This article referenced in: