Only Snitches & Privileged Getting Good Time in New Folsom EOP/GP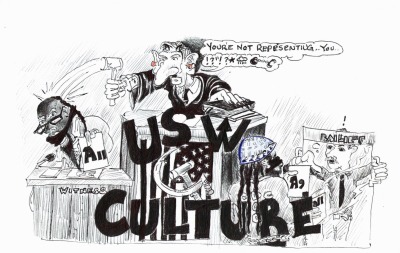 I've come to recognize here at California New Folsom State Prison, that the true measure of our commitment to justice, the character of our society, our commitment to the rule of law, fairness, and equality cannot be measured by how we treat the rich, the powerful, the privileged, and the respected among us. The true measure of our character is how we treat the poor, the disfavored, the accused, the incarcerated and the condemned.
Prisoners housed at New Folsom EOP/GP mainline are being denied the right to earn good time/work time credits, and therefore can't get paroled or released. We are being denied the opportunities and support which are given to every other prisoner and at every other prison within California.
The 4th and 14th Amendment declares that "equal protection of the law" cannot and must not treat prisoners differently then others without reasonable and probable cause. People who are eligible for an earlier parole hearing under Senate Bill 260 and Senate Bill 261 pc 3051 (Youthful Parole) shall and must earn credits toward reducing time on their new parole date, not their original parole date or false reported date.
Snitches are benefiting. Lifers are getting time knocked off such as 9 to 10 years due to reasons of Prop 57. It doesn't even matter to them because they still will be labeled as lifers by the CDCR/DOC. Also those with money and/or are white have been benefiting.
Without dehumanizing or snitching or becoming SNY, we want to secure the Prop 57 rights granted us under law. We continue to struggle not to be set up and framed with charges. Many of us have caught fake cases because we've stayed silent and solid.
Please send us advice and materials so we may continue to organize.
---
CA USW Council Comrade Responds: The only thing I can say is that CDCr made promises that they're not living up to, once they let us all out of SHU. I can attest to the truth of the above statement. You will get privileges if you go SNY, as I met a few people while in Ad-Seg that were going SNY so the board can release them. They're not releasing anyone who has the gang label or STG label on them.
What I can say is that anyone wanting material concerning Prop 57 can write to: Initiate Justice, PO Box 4962, Oakland, CA 94605. This is the litigation team that's fighting for the changes in the regulations so that people can get parole.
---
Another CA USW Council Comrade Responds:
First, I don't think we should waste our time organizing around these reforms because we are not a reformist org, we are a revolutionary org. Secondly, according to Prop 57 guidelines, everyone who hasn't served a SHU term is eligible for good time/work time credits, however they are not retroactive but only go towards the remainder of one's sentence. So if you've been incarcerated for 20 years and you still have 5 years left on your sentence you will only be able to be awarded good time credits towards your remaining 5 years. As soon as Prop 57 was enacted, case records began re-calculating everyones sentence who qualified. The entire process took about four or five months here.
Also, according to Prop 57 people who fall under any of the Youth Offender laws SB9, 260, 261 & 262 cannot receive earlier parole board dates than that which they already qualified for under the various State Bills. The only thing that changed is your MERD (Maximum Eligible Release Date). For example, under Prop 57 my MERD went from 2030 to 2028 but under SB261 my parole board date dropped from 2030 to 2021 at the soonest but no later than 2023.
For more information on Prop 57 people can write to the San Quentin Law Office which sends free legal materials to prisoners or they can contact Initiate Justice, Lifer Support Alliance and many other reformist orgs. By the way the final regulations on Prop 57 already came out and NOTHING CHANGED! But what else could we expect from CDC? Fuck reforming the system, smash it!
This article referenced in: