Pennsylvania Censors Textbooks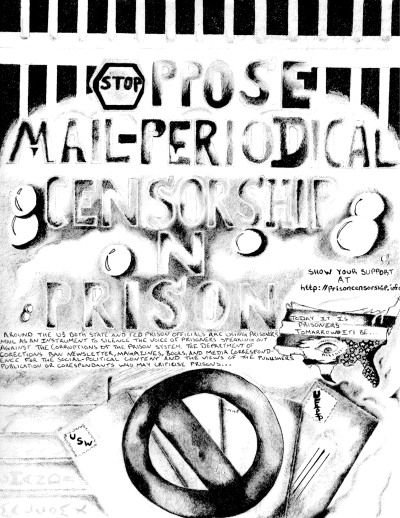 Prison administrators here in State Correctional Institution (SCI) Huntingdon have recently begun to deny all of the programming textbooks that have come in the mail for me, stating that the books contain writings which advocate, assist or are evidence of criminal activity, or facility misconduct. I am unable to properly appeal the publication denials to the facility's superintendent, who told me in person "You're not getting your fucking books." He told me that the decision by the Inmate Publication Review Committee (IPRC) is final, and his responses to my attempts to appeal publication denials reflect this statement. I am unable to use the facility grievance system to file complaints about my mail and incoming publications, which are meant to be handled some other way. I am unable to ask exactly what misconducts or crimes the books advocate, assist in, or are evidence of, and facility staff have been unable to specify.
I am writing to your organization to respectfully request any assistance, or information you may be able to provide which could help to right this wrong. These books are purely educational, and as such are entirely neutral. Disallowing them could not serve any legitimate penological interest.
---
MIM(Prisons) responds: This letter shows that education can never be "entirely neutral" under imperialism. Educational textbooks, while generally devoid of any progressive political content, still present a threat to prisons because of the opportunity they provide for educational advancement. Through this education prisoners may become more aware of the basis of the criminal injustice system and their own oppression, and it could lead them to seek out more revolutionary education. Keeping prisoners uneducated is a good way for the oppressor nation to maintain its privileged position.
Denial of books can also be used as punishment for a prisoner who is seen as a trouble maker. The fact that this comrade knows how to file grievances and is working to gain education may be the cause of these denials. Part of the system of social control in prisons is the use of arbitrary rules to contain prisoners who might be a threat because of their understanding of legal rights and their ability to fight for these rights.
For both of these reasons, instead of arguing about what constitutes "legitimate penological interests" we point out that the penological interest really being served by the Amerikan criminal injustice system is social control. Censorship is a key tool the prisons use for this end. And for this reason we focus some of our limited time and resources fighting against censorship. For this comrade we have provided a copy of our guide to fighting censorship. But what we really need, in many states across the country, are lawyers who can help us bring censorship cases to court to establish legal precedent. Of particular priority to us are those cases where the censorship is of explicit political material. Textbook denials like the one described above do happen, but they are far less common than the denial of Under Lock & Key and other revolutionary literature.
This article referenced in: