Seth Rogen Tries to Capitalize on Imperialist Lies Against DPRK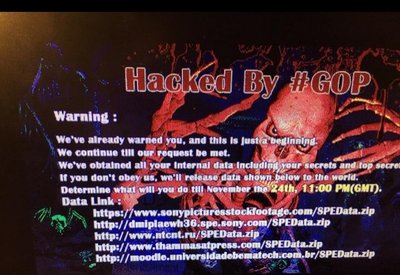 A few months back a damning article was posted on anti-imperialism.com about Western media propaganda. The article written by Alyx Mayer is a materialist dissection of journalistic attacks on the Democratic People's Republic of Korea (DPRK). The analysis given in the article debunks the many rumors and other propaganda we're all acquainted with, such as the mass choreographed wailing at Kim Jong Il's funeral out of fear of reprisals, a universal male haircut like that of Kim Jong Un's, or a famous singer being executed by a firing squad, are just a few of many that we have heard broadcast on major media networks.(1)
More recently, the DPRK propaganda campaign has become a top story in the U.$. media as a group called Guardians Of Peace (GOP), who the FBI accused of being from the DPRK, made public a massive amount of data from Sony computers including emails, movie scripts, videos and persynal information. Sony was scheduled to release a comedy by Seth Rogen called The Interview this month that was a blatant anti-DPRK propaganda piece. Some of the emails leaked reveal that the U.$. State Department and the RAND Corporation think tank advised Sony on the content of the film, and appear to endorse the assassination of Kim Jong Un as the best way to enforce the regime change they desire in the northern Korean peninsula.(2) DPRK officials had already declared the movie "an act of war" this summer because it depicts the CIA hiring assassins to kill their head of state, Kim Jong Un. The United $tates has been behind the assassination of heads-of-state in Iraq and Libya, and the overthrow of a handful of other governments in just the last few years. We can't imagine any other interpretation of this movie coming out of the U.$. corporate media. Still, Amerikan patriot Seth Rogen, producer of the movie, said it shows "how crazy North Korea is." Crazy-jacketing has been an unfortunately effective tactic for imperialist propaganda, often utilizing cultural differences to tap into the racist ideologies of the oppressor nations.
A recent GOP statement read,
"We will clearly show it to you at the very time and places 'The Interview' be shown, including the premiere, how bitter fate those who seek fun in terror should be doomed to. Soon all the world will see what an awful movie Sony Pictures Entertainment has made. The world will be full of fear. Remember the 11th of September 2001. We recommend you to keep yourself distant from the places at that time. (If your house is nearby, you'd better leave.)

"Whatever comes in the coming days is called by the greed of Sony Pictures Entertainment. All the world will denounce the SONY."(2)
Theaters responded by saying they will not screen the film, leading to Sony temporarily cancelling the release of The Interview. But the backlash has been large, with the majority view in U.$. media, social and corporate, being that Sony punked out. The message is construed as a demand for integrity of artistic expression. But materialists acknowledge that all art has political content, while the bourgeoisie works to obscure this fact. They then use the idea of artistic integrity when it works in their favor, as in this case. The focus on artistic integrity over political content meshes well with the individualism of bourgeois ideology. Overall, this has demonstrated the success of the anti-DPRK propaganda machine among Amerikans' consciousness, despite the utter lack of integrity in claims made against the DPRK as exposed by Alyx's article.
It comes as nothing new that western journalism completely distorts the truth. It deceives its own population by slandering other nations' governments it does not have under its influence. The United $tates does this to serve its own interests, that is to create a favorable image both domestically and internationally.
Hypocrisy is one of the many faces of U.$. imperialism. U.$. laws prohibit the media or journalists from reporting anything that's slanderous (not true), but it seems this is only pertaining to slander against itself. Alyx Mayer explained it clearly:


"As long as you're writing about the DPRK you have a license to print anything. What already frighteningly little journalistic integrity the bourgeois media can be said to possess is nowhere to be found on matters concerning this country. DPRK bashing is assured to drag in the page views and advertising revenue. ... Let this be a case study on the lengths that imperialist media will go to slander its enemies."

The latest drama around The Interview is certainly bringing in the page views and advertising revenue.

While The Interview is given a pass by many because it's supposed to be an outlandish comedy, the anti-DPRK propaganda is connected at all levels of the media. Within the first week of September, PBS network ran an hour-long documentary focusing on images smuggled out of northern Korea porporting to expose what life is "really" like in this isolated region. They show images of homeless children rummaging through garbage looking for food, and stores filled with products (sodas, bras and other clothing) for display only and not for sale. It gives an image of DPRK propaganda controlling their citizens' all around lives without any room for freedom of thought or choice. One can only guess where exactly DPRK citizens do get their livelihood materials if the warehouses they showed weren't selling products. Images of blackmarkets were shown where people can buy foreign DVDs, flashdrives filled with banned movies and TV shows at local flea markets, but is this the only place where the masses shop? An elite circle is said to be living in the nation's capital for which a nicely dressed female in traditional Asian clothing gets into an imported expensive car and even her chauffeur is well dressed but nothing else is said about this elite clique. This documentary is mostly put together by defectors and viewers can see the clear distinction they are trying to portray within DPRK society. A tier system of homeless children starving while an elite wealthy clique drives around in wealthy imported cars while warehouses of abundant drinks and clothing aren't accessible to the population. Now if that is the message they are trying to convey, then why not do a documentary in the United $tates or any other First World country that doesn't have international embargos? Or do one comparing the people who make computers in Asia and those who use them in the United $tates and Europe?

The documentary includes lengthy interviews with defectors from DPRK living in Seoul (the capital of the portion of Korea that has been occupied by U.$. imperialism for over half a century). One defector, a middle aged man, claims to have been held prisoner under suspicion of being a spy. He claims that he was beaten and tortured while captive. He said a wooden stick or plank was placed behind his knees and was forced to sit down, every time they did this to him he would hear his knee caps crack. Now wouldn't this be physically damaging? I would assume that those noises would be indications of broken knee caps and yet this man was without crutches or a cane. He was completely independently mobile. He even said soon after his release from prison (after no evidence of him spying were found) he fled DPRK soon afterwards. Another defector, a female in her early 20s, claimed her father got her whole family out of northern Korea because he wanted a better life for them to grow up without being controlled. She eventually joined a TV show in southern Korea, the content of which is a combination of a talent show and speaking out against DPRK. "All within this show are DPRK defector youth" slandering their former homeland for the benefits of being on TV and joining the ranks of the bourgeoisie, a TV program probably sponsored by the Republic of Korea government in the south. Bourgeois perspectives can only fool other bourgeoisie and those that are ignorant.

We revolutionaries have a weapon to guard against such superficial propaganda, and that is our world outlook. How we read and interpret the world is based on dialectical and historical materialism. Let us take a good analytical look at what is being reported in today's media. Even books that are being put out with a little political content must be compared to facts. The bourgeoisie has the habit of reporting certain international stories without facts on nations they oppose, whether it's DPRK, Russia, Cuba, Venezuela or any Middle Eastern country not in cahoots with U.$. imperialism. But like Marx said in 1867,
"Every opinion based on scientific criticism I welcome. As to prejudices of so-called public opinion, now as aforetime the maxim of great Florentine is mine: Segui il tuo corso, e lascia dir le genti. (Follow your own course, and let people talk)."(3)
Propaganda and criticism have always been bourgeois tools aiming to demonize the proletarian ideology. But as Lenin said,
"The Marxian doctrine is omnipotent because it is true. It is complete and harmonious, and provides men with an integral world conception which is irreconcilable with any form of superstition, reaction or defense of bourgeois oppression."(4)
It is the bourgeois media's purpose to vilify anything that threatens their domination; facts are unimportant with its propaganda. It is a fact that police in the United $tates can murder Black people with impunity, while Black people who defend themselves will be punished severely. Similarly, Amerikans defend their right to threaten the lives of heads of state while simultaneously justifying war because other countries feel threatened by Amerikan posturing. There are objective inequalities in these examples that the bourgeoisie attempts to hide, but that are not lost on the masses. As materialists we must take these reports on DPRK, or anything in general, with a scientific microscope, let us draw distinctions on the bourgeois perspective and our own.
"Draw two lines of distinction. First, between revolution and counter revolution... Secondly, within the revolutionary ranks, it is necessary to make a clear distinction between right and wrong, between achievements and shortcomings... To draw these distinctions well, careful study and analysis are of course necessary. Our attitude towards every person and every matter should be one of analysis and study."(5)
Independent proletarian news outlets are necessary to raise class consciousness in our society but also expose everything corrupt and illegal, of U.$. imperialism, with scientific criticism.