Subjectivism in Recruiting: Dangerous or Tactical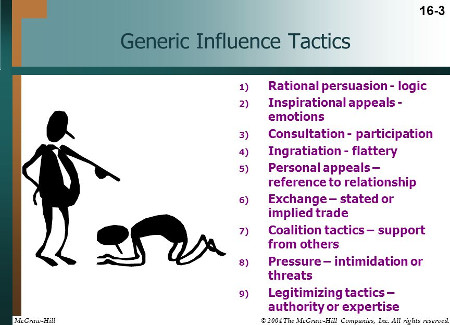 Revolutionary Greetings,

...I plan to reach out to this girl I'm dating here in re politics. I will start to feel her out on that topic tomorrow for the first time. She is 24 years old. I'm 31 years old, so I believe I can mold her. She is naive and trusting. I will attempt to teach her once I feel her out. Please write back and let me know what you think about this particular matter.
---
MIM(Prisons) responds: Generally, we discourage recruiting someone you're dating. Particularly when this persyn has exhibited no independent interest in anti-imperialism. We do agree with your seemingly cautious approach of "feeling her out" first. It is a prudent security tactic to not expose what political work you do to someone you're not sure about.
Next you say ey is younger, naive and trusting, and you imply that you will take advantage of that. That is how you create resentment. And when people resent people associated with the movement, the movement is put at risk. This is very likely when romance is involved. That is the number one reason not to mix dating with recruiting. People get confused about motivations. Recruiting friends is a little less risky, but also has this problem. It is true that the young are more open to revolutionary politics, which might lead us to take up tactics like leafleting at schools. Our approach should not be to take advantage of the young, or wimmin in general, by using characteristics caused by the gender oppression that they face. It should rather be to tap into the righteous resentment they might have of that gender oppression so that they throw off the negative characteristics that it has encouraged in them, and become revolutionaries.
In more advanced situations it can go another way where comrades start to question whether someone is hanging around because they're dating a comrade or because they're down for the struggle themselves. So for the individual and the collective it is better to be clear and scientific about what one's position is.
Recruiting should always be done based on a scientific explanation of political line. Of course, subjectivity comes into play, and there's nothing wrong with packaging things so they will be more attractive to the masses (i.e. form/language). However, there is something wrong with manipulating people based on their subjectivity to take up politics for reasons other than their support of those politics. This leads to confusion, both politically and interpersynally. This is really a strategic question when we say don't use sex, flirtation or friendship to recruit people. Our goal is to teach people to think scientifically and create strong, scientific organizations.
This is not to say that most people in the mass movements will be scientific thinkers won over by purely objective motivations. So there are tactical questions of what language and images we use in order to present our message to the masses in ways that they can relate to. Wearing uniforms, having good music associated with our movement, or having famous people recommend our work are all tactics that appeal to peoples' subjectivism in a way that is not manipulative of the individual and therefore threatening the movement.
At least half of our readers are in prison. And even in university or any smaller community, you will often find people you are already friends with becoming interested in politics. Then it becomes a skill of separating business from pleasure. Political disagreements should not decide friendships and vice versa. A useful tactic to use in this situation, if you feel there might be a conflict of interest or confusion, is to pass a friend off to another comrade to be their primary contact and recruiter. This gives the friend more independence to explore politics on their own terms with less pressure from implications that political agreement with you is a requirement for that friendship.
One new comrade who was won over to our cause reported how another prisoner dropped a ULK in eir lap on the way to a hearing and said, "here, you'll like this." Many of our subscribers report finding ULK in the dayroom. Both of these are examples of "free dropping," a technique to spread our ideas as far as possible to ensure that all who are interested have the opportunity to be exposed to them.
Finding the right balance between casting a wide net, like free dropping, and developing new cadre one-on-one is a tough tactical question. MIM has always erred on the side of casting a wide net. This is based in a strategic decision that building public opinion against imperialism is more important in our conditions than building cadre organizations. But we need people to do more than read ULK and our website. Whether it's supporting MIM(Prisons) projects or not, we need people to step up for anti-imperialism to amplify that anti-imperialist voice and to build independent institutions of the oppressed. The oppressed are reaching out to us every day for help. We need more comrades to step up and build the power necessary to provide real solutions to their problems.