Support Free Political Literature Program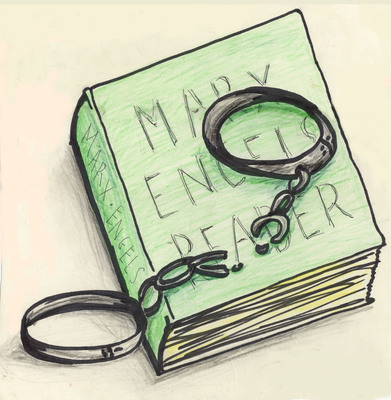 Thanks to MIM(Prisons), prisoners from all across Amerika now have the opportunity to discover and learn from various revolutionaries and societies of days gone by.
We can learn of how for the first time in hystory Marx & Engels, thru diligent study of the past and scientific analysis of their hystorical conditions, were able to synthesize socialism into a science, thereby pointing the road forward to emancipation for the proletariat.
We can read of how V.I. Lenin not only defined the decadent and final stage of monopoly capitalism (imperialism), but We can study how he illuminated and laid bare the strategy and tactics of the proletariat, ushering into existence the first socialist state.
We can sort thru all the lies and distortions of the bourgeoisie that have been successfully hurled at the persyn who was the one-time leader of the international communist movement for 30 crucial years; main anti-fascist military strategist of WWII; and leader of that socialist powerhouse, the USSR 1922-53. I am talking about J. Stalin.
We can even learn about the third and final stage of Marxism thus far: Mao Zedong Thought. We can read and draw lessons from how he led one fourth of the world's population to victory over foreign imperialism and domestic feudalism and capitalism by way of national liberation vis-a-vis protracted peoples' war. We can read of the most radical and progressive revolution the world has ever seen, without which socialism will not survive and communism cannot be attained: the Great Proletarian Cultural Revolution.
Long Live the Maoist Internationalist Ministry of Prisons!
---
MIM(Prisons) adds: With a little more time and money from our supporters, MIM(Prisons) can expand this important work of spreading revolutionary literature to the prisoner movement. We have revolutionary books, magazines and newspapers that will be sent into prisoners' hands much faster if we have more donations to cover the costs of shipping. The easiest way our supporters can contribute time to our educational work right now is to be a volunteer typist. All you need is access to a computer with an internet connection and you can work with the prisoner study groups and research projects that we support.