United Playaz Building Peace on the Streets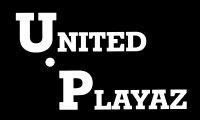 In this issue on release (ULK24), we are featuring United Playaz in San Francisco, California, to give our comrades inside an idea of what some formerly-imprisoned people are doing to contribute to the struggle for peace since they've been out. Many staff members and volunteers with United Playaz (UP) have spent time in the prison system. MIM(Prisons) got the opportunity to interview one such staff-persyn, Rico, who spent 25 years in the California prison system. Rico is a former-gangbanger-turned-peace-advocate; a lifestyle change that many readers of Under Lock & Key can relate to.
United Playaz provides services to youth, including after-school programs and tours inside prisons, in an attempt to pull them out of the school-to-prison pipeline and (the potential for) violent activity, helping them refocus on their education. UP's mission statement reads,
United Playaz is a violence prevention and youth leadership organization that works with San Francisco's hardest to reach youth through case management, street outreach, in-school services, recreational activities at community centers, and support to incarcerated youth. United Playaz is committed to improving the lives of young people surviving in vulnerable environments, [who] show high incidence of truancy and low academic performance, or have been involved in the juvenile justice system through direct service and community collaboration. United Playaz believes that "it takes the hood to save the hood".
Rico explains how he first got involved with United Playaz,
In 1994 I was incarcerated at San Quentin State Prison. And at the time Rudy [UP's Executive Director] was bringing a bunch of troubled youth and youth that are involved in the juvenile system and kind of just showed them a glimpse of what's the result of making a bad decision. And that's where I met Rudy. And Rudy saw me work with the kids, and then he found out that I lived in the neighborhood that he was serving the youth and he asked me, "When you get released I want you to check out our program and see if you want to work with United Playaz." So like in 2005 I finally got out after 25 years of incarceration and first I volunteered. And then once there was an opening, a job opening, Rudy hired me as a CRN, a community response network. It's a job that at night we go and do outreach, and drive around the city and just talk to the kids that are hanging out on the street.
MIM(Prisons) asked Rico about the importance of building a United Front for Peace in Prisons, and the challenges faced by such an endeavor.
Back in 1982 we formed a protest while I was in San Quentin. You know, prisoners used to have rights. We had the rights to see our family when they come see us. We had the right to get an education. We had a lot of rights. But slowly they took that away and now they have no rights. If you wanna get a visit, you have to work. If you don't work, you don't get a visit.

So anyway the Asian, Latino, the African American, the Caucasian, we all got together and say, "You know what? Let's all sit down. Nobody goes to work, nobody go to school, nothing." And prison really depends on prisoners. Cuz you have jobs there, that requires like maybe $35,000 a year job, they let the prisoner do that job and get paid like $18 a month. So they're saving a lot of money using prisoners to run the prison system, right? So when we sit down, when we shut down, man, they gave us what we want and everything like back to normal and everything smooth.

There's always incident in the pen, like prisoners hurting each other, but that's a good example that when, how do you say - together we stand, divided we fall. So you know if we are united man a lot of violence in here will probably diminish tremendously, right? Cuz the people inside, they'll preach peace out here. And a lot of kids that are doing bad behavior out here, they're influenced by a lot of prisoners inside the pen. But right now there's no peace. There's no peace. ...

Well, there is [organizing for peace and unity inside prisons] but you have to do it on the under because one thing administration, prison administration don't want you to do is to organize and try to bring peace. In prison they want us to be divided. You know what I mean? So there's ways that we can organize but it has to be on the under.
It is ridiculous that prisoners have to discuss how to go about not killing each other in secret, so as to not upset the prison administrators' paychecks! But this is not the only anti-people development to come from the evolution of the criminal injustice system, which is designed solely to protect capitalism and its beloved profit motive. Rico explains some of the consequences of deciding who stays in and who gets out in a capitalist society,
The more you treat a prisoner like an animal, when they come out they act like animal out here. I mean one time I was in segregation unit, in the hole. This guy he was so violent that he can't be out in the mainline, right? Anyway it was time for him to go. So when they let him out, he was handcuffed out the building, across the yard, in a van, right? And they drop him off outside. When they drop him off they just uncuffed him, "You're free." How can we help someone like that, to be out here? If he's so violent inside that he needs to be segregated, how can they let someone out like that? So if he commit a crime out here, that's gonna look bad on a lot of prisoners. And they have more power to say, "See what happens when we release these guys out?"

But there's guys in there that are doing better than I do - that they can do better than what I do out here, and yet they still locked up in the pen, because of politics. There's a lot of em, a lot of em man. I know some of em personally that should have been out you know and giving back. And they can do a lot of contribution out here to bring peace. How can we get those guys out?
Our answer to Rico's question is that the only way to get all those guys out, for good, is to organize for socialism and then communism. Any reforms we make to the prison system as it is now may let some people out, but as long as capitalism exists people will be exploited and oppressed. This leads to resistance, both direct and indirect, and prison is for those who don't play by the rules. In socialism, everyone has a role to play in society and state oppression is only used against those who try to oppress others.
When the economic system changes to value people over profit, prisons will also change. In China under Mao, Allyn and Adele Rickett were two Amerikan spies in China who wrote a book titled "Prisoners of Liberation" about their experience as prisoners of the Communist Party of China. Their experience taught them that when prisoners have completed self-criticism and are ready to contribute to society, they will be released. On the other side, when prisoners are doing harm to society (such as organizing to reinstitute a capitalist economic system) they are not allowed to be released just because their term is up. Instead they are encouraged to study, read, discuss, and do self-criticism until they become productive members of society.
Anyone with a sympathetic bone in their body can tell what was going on in China under Mao is a much more useful mode of imprisonment than what we have at present. The difference between the liberal and MIM(Prisons) is we know the only way to get there is through socialist revolution so that the prison system is in the hands of those currently oppressed by it.
Another present day challenge we discussed with UP was its goal to be financially self-sufficient in the future. Rico explains the current limitations that come with getting state funding,
If it's up to us, we're gonna go hard, and really fight for peace. But because we're fund[ed] by DCYF [San Francisco's Department of Children, Youth, & Their Families], they limit our movement. We can't even participate, or like rally. If there's a Occupy rally right now, we can't go, cuz our organization are prevented from doing things like that. And I think that's important, that we're out there with the rest of the people that are trying to fight for change. Every year we do a Silence the Violence Peace March. That's okay, you know, Martin Luther King, marches like that, we're okay to do that. But when it's like budgets, and crime, and about prison, you know, rally to try to bring those those things down, we can't really participate. ...

What's going on outside the youth can affect them in the future if things don't change. And why wait til those kids get old and take em to expose them to march and fight for your rights? You know I love to take these young adults to a movement like that, cuz that gives em knowledge of life, that there's more than just hanging out on the street. But unfortunately we're not allowed to participate in that kind of movement.
We have learned from history that these limitations aren't unique to UP's financial situation. For the non-profit in the United $tates, similar to "aid" given to Third World countries, capitalists always ensure their money is working in favor of their interests. This is why one of the points of unity of the United Front for Peace in Prisons is "Independence." Money is too easy to come by in this country, while good revolutionaries are too hard to find. Liberation has always been powered by people. So we agree with Rico on the importance for striving for autonomy.
Until then, positive steps can certainly be made within these limitations. There are many levels to our movement and many roles to play in building peace and unity among the lumpen. And without groups like UP reaching the youth on the streets, efforts like the United Front for Peace in Prisons will be too one-sided to succeed.
To close, Rico shares these words with comrades preparing for release,
The only thing I can say is that as long as you're alive there's hope. And if they really want to go home, then do the right thing, regardless. And they gotta stand up for their rights man. And they have to just try to get along with each other and think about peace, because they are needed out here. The experience they have in the pen, they can save a lot of lives out here, with their younger brothers and sisters that look for real guidance from someone who's been there and done that. Good luck, I hope they get out and be out here and help our system change to a better place.
As a "free citizen" you have much greater freedom to organize on the outside compared to in prison, even on probation or parole. Your activism shouldn't end with your prison term!
United Playaz
1038 Howard Street
San Francisco, CA 94103