Yasiin Bey force-fed like a Guantanamo prisoner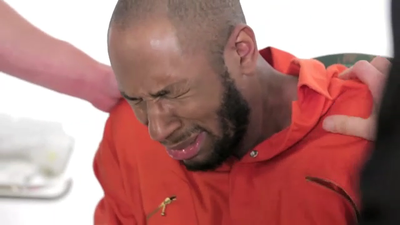 Today prisoners across California are beginning round 3 of their strike against Security Housing Unit torture. It is fitting that a video has been circulating today featuring Yasiin Bey (rapper and actor formerly known as Mos Def) undergoing the same force-feeding procedure that U.$. prisoners in Guantanamo Bay have been facing for months, and that California prisoners will likely be facing in the near future.
Hats off to Bey for being willing to do this to expose the torture that the United $tates is putting people through every day.