Crime and Revolution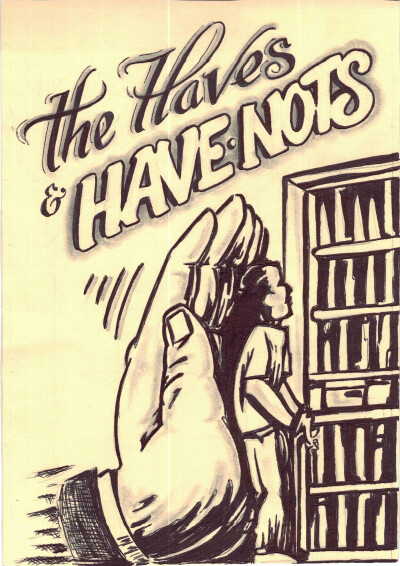 Crime is a child of poverty and miseducation, which are both created and perpetuated by Plutocrat Policy(s).
The real criminals are too rich and too big for jail, while the poor are incarcerated for simply living a survivalist existence, for responding and/or reacting to poverty and miseducation in reactionary, economically desperate and miseducated ways.
Prison is mainly based on inflicting punishment and resentment, rather than cultivating genuine healing via essential self-criticism that has historically proven to decrease recidivism. Prisoners' growth will defeat the purpose of spending or investing 20-plus million dollars building each prison. Genuine rehabilitation is a bad investment to the Plutocrats.
The entire so-called criminal justice system is nothing but a replacement and extension of slavery. A job-generating industry for all government branches and departments between the slave patrollers (street PIGs; Plutocrat Imperialist Goons) and Overseers (D.O.C.; Department of Cruelty) as was the case with post-Bacon's Rebellion of 1676.
Crime, is all founded upon, and backed up by the exception clause of the 13th Amendment of the United States Constitution: "Neither slavery nor involuntary servitude except as a punishment for crime…"
Thus, to genuinely heal or rehabilitate prisoners is to end the new slavery; meaning, leading to the shutting down of prison, and mass lay-offs within the entire so-called criminal justice industry system, made up of slave patrollers (street PIGs), judges, state and defense attorneys, counselors, doctors, nurses, canteen vendors, civilian food service and maintenance workers and county jail and prison overseers (DOC). Millions of jobs when tallied up nationally, all off so-called crime, the new cotton, tobacco and/or sugar.
Crime, as an industry, can only end by first and foremostly ending poverty and miseducation. Even rape is a result of miseducation, or psychological defects of miseducation by the system of patriarchy. However, poverty and miseducation will not end without first and foremostly ending and replacing the CIPWS (Capitalist Imperialist Patriarchist White Supremacy) with a Proletarian Internationalist Dictatorship.
Whenever and wherever there is poverty and miseducation, material conditions are ripe for the warrant of crime or revolution. For neither takes place without the desire for and/or the aspiration of better days, or a higher standard of living.
History is proof, that revolutions do not automatically occur and succeed with the collapse of the CIPWS elite and their Plutocrat's superstructure. Revolution can, and will only occur and succeed when and where the revolt which leads to revolution is culture. When and where the masses are revolutionary conscious and active in every aspect of human life. When and where every human embraces the power to determine the egalitarian destiny of his and/or her own community. Revolution is when and where power changes hands, in our case, from CIPWS to PID (Proletarian Internationalist Dictatorship) ensuring egalitarianism meaning All Power To The People. Revolution begins with education like crime ends with education.
In egalitarian solidarity and struggle.
---
MIM(Prisons) adds: This is great summary of the connection between the system of mass incarceration in the U.$. and the need to end imperialism. We agree that this criminal injustice system is a replacement for slavery in relation to controlling New Afrikan populations, and that it funds millions of jobs for Amerikans. However, this system is very different from cotton or sugar in that no value is being created, rather the potential value that the oppressed nations could be producing to benefit their people is being squandered by locking them up in unproductive conditions for years and decades.