Patriotism or Internationalism: A message to the left wing of USW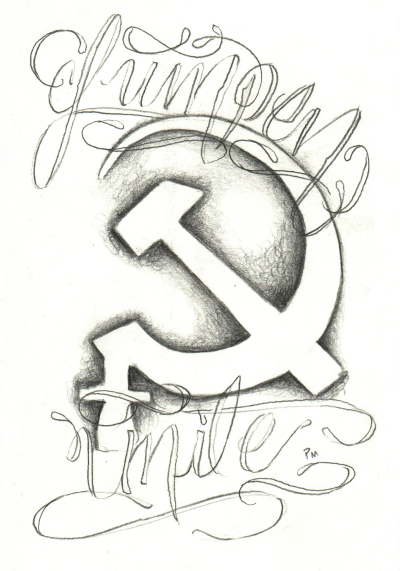 This is a question which all communists must ask themselves at one point or another of their revolutionary careers. Furthermore, it is a question which has essentially dominated the International Communist Movement (ICM) ever since that movement became a real contender on the world stage. Suffice to say that there has never in essence been a more important question to ask and correctly answer within the ICM itself other than patriotism or internationalism? That said, the concepts of patriotism and internationalism are not mutually exclusive phenomena forever separated by the same great impassable divide of ideological difference, rather, patriotism and internationalism as properly understood by communists are dialectically interconnected concepts that we must struggle to unite.
Sometimes general, sometimes particular, but always of universal importance, the concepts of patriotism and internationalism represent different aspects of the subjective forces whose task it is to carry out revolution both at home and abroad. Focus too much on one and you run the danger of making an ultra-left mistake. Focus too much on the other and you will not only be committing a tactical mistake, but will be guilty of committing a right opportunist error. What comrades must understand however is that pushing the revolutionary vehicle towards a bright communist future isn't necessarily about making the decision of patriotism or internationalism. It's about both. This is the topic which the following essay will attempt to explain. Thus in wars of national liberation patriotism is applied internationalism — but are there other ways for us to apply internationalism within nation-specific projects?
Contrary to how this quote has been narrowed down by some comrades, applied internationalism isn't only about each nation fighting their own battles and hoping that anti-imperialists from other nations will be astute enough to recognize the tactical opportunities of our fight and hence get in where they fit in. Internationalism is about extending our hands and providing assistance to our comrades whenever we can and offering lesser but equally important means of support when other avenues of help have been closed off to us.
Point in fact, MIM(Prisons) can't physically and persynally reach out to every prisoner on a one-on-one level. But it has a bi-monthly newsletter that goes out to the prison masses as well as a Free Books to Prisoner Program, a website created in part to help facilitate the needs of prisoners across the United $tates and document abuse. It runs study groups and most recently help put out Chican@ Power and the Struggle for Aztlán, a book that will help to build public opinion for revolution in North America by agitating in favor of the Chican@ masses. Not to mention the other nation-specific and internationalist projects which it has been responsible for spawning.
Another excellent but largely forgotten and ignored example of applied internationalism being practiced outside of a nation's own borders is how the Cuban masses under the leadership of Fidel Castro volunteered to cross the Atlantic to fight alongside the Angolan people in their struggle of national liberation against Portuguese and Amerikan imperialism. This act took place for a variety of reasons, but perhaps none more important than the sheer anger, disgust and solidarity which Cubans felt at the sight of imperialist bombs falling on Angolan heads. It could then be said that this sacrifice on behalf of the Cuban people marked a development as well as a leap in the revolutionary consciousness of the Cuban nation, both because they were willing to give up their lives in the service of another oppressed nation and because with their sacrifice they helped land such a strong and decisive blow against colonialism, while simultaneously helping to detach Angola from the imperialist framework. It could therefore be said that this action on behalf of the Cuban masses was equally, if not more significant than the Cuban revolution itself. This is just another reason why Cuba holds such a special place in the revolutionary hearts of oppressed people everywhere.
This now brings us to a recent debate initiated within the California Council concerning USW's potential contribution to a certain nationalist project, and a certain comrade's apprehensions/objections about the role of USW vis-a-vis the national liberation struggles of the oppressed internal nations, as well as the exertion of influence on USW by revolutionary nationalists operating within that organization. In eir argument the comrade in question took the position that no one nation should be forced to take part in another nation's struggles, citing that this would be tantamount to one nation co-opting others to do its job for them. That said, no nation should be allowed to control another nation's destiny or make decisions for other nations that are integral to the liberation of the latter as this would in effect mark the beginnings of a neo-colonial relation on a certain level. Furthermore, the comrade also made the statement that "USW is not one nation united, it's multi-national." Now this may be true, but the correct definition for USW is the following:
"USW is explicitly anti-imperialist in leading campaigns on behalf of prisoners in alliance with national liberation struggles in the United $tates and around the world. USW won't champion struggles which are not in the interests of the international proletariat. USW will also not choose one nation's struggles over other oppressed nations struggles."
And from the pamphlet The Fundamental Political Line of the Maoist Internationalist Ministry of Prisons:
"Rebuilding the anti-imperialist prison movement means uniting all who can be united around the common interests of the U.$. prison population in solidarity with the oppressed people of the Third World..."
So while we should definitely be in agreement that no nation should be forced to participate in another nation's struggles and that no one nation should be allowed to come up at the expense of another, this does not in any way mean that USW, or the California Council in particular, should be disallowed from initiating proposals and passing resolutions that will support and lend assistance to nations or nation-specific organizations represented within or outside of USW. The nation in question can either accept the assistance or not. This method of action and participation will ensure that USW retains its United Front mass organization character by preserving the unity and independence of all USW comrades and affiliated organizations. Indeed, USW, like all other organizations, has a dual character. Unlike most other organizations however USW's duality is complementary and it is not an antagonistic contradiction. While it is true that USW is a mass organization created to represent and fight for the common interests of all prisoners as a distinct social group, it is also a launch pad for the national liberation struggles of the oppressed internal nations in which comrades can cut their teeth thru revolutionary organizing, and from where they can then go on to initiate and lead national liberation struggles on behalf of their own respective nations.

This is what USW, as an anti-imperialist prisoner organization, should be about: the internationalism of prisoners breeding revolutionary nationalism, and revolutionary nationalist projects breeding internationalism amongst the prison masses. This requires more than each nation blindly going its own separate way. It requires unity of action and unity of discipline. As such, it would seem then that what we have here with the comrade in question may be a problem of perspective. What some might see as internationalism others might perceive as a contradiction. What some regard as mutual assistance others will call co-optation. For those of us having this problem of "perception" however, we would be wise to be cautious not to let our own love for our nations blind us to the plight of others, as sometimes what this fear of "co-optation" really translates to is our own fear or refusal to participate in another nation's struggles. Thus, we should be aware of how our own nation's struggles, as well as our failure to act on behalf of other nations, can affect the ICM, lest we degenerate to the level of narrow nationalism.

Since this question of whether or not USW should participate in a variety of nation-specific struggles seems to be one rooted in perception, let us take a closer look at the supposed pimping of nations that would take place if USW were to decide to work in the interests of a distinct national project. As has been the current practice thus far, nowhere at all has this resulted in one nation's struggle being taken up to the detriment of another. But let's just suppose that this is the case, then maybe ULK should just stop featuring articles that promote the struggle of one nation or another so that we may ensure that no comrades from any nation feel as if they're being pushed into the background, or that their nation-specific article is forced to share space on the pages of an internationalist forum that also represents one nation or another, lest these comrades begin to feel "co-opted."

Just because Mao Zedong said that in wars of national liberation the nationalism of the oppressed nations is applied internationalism, it does not justify our lack of adherence to other internationalist principles. This is a guiding line of real communism and should likewise be seen as a line of demarcation for all revolutionary nationalists claiming the mantles of Marx, Engels, Lenin, Stalin and Mao. Applied internationalism is about more than just fighting your own nation's struggles and we should never forget that. To give an additional hystorical example, when Amerikan imperialism attacked Vietnam the People's Republic of China aided the Vietnamese by providing all types of supplies including food, money and intelligence. Most activists of the time believed this was not enough and that the Chinese should've provided troops as well. We wonder what the previously mentioned comrade would think about this? Perhaps ey would say it was too much and that the Chinese were already guilty of co-opting Vietnam's national liberation struggle and how dare anyone suggest that the Chinese become more involved? Of course, in a possible revolutionary future we can even envision a myriad of situations in which the internal semi-colonies will be forced to coordinate and work shoulder-to-shoulder to oust Amerikan imperialism from their territories. Or would this too be a case of one semi-colony co-opting the struggle of another?

The Palestinian campaign initiated by USW last year is yet another internationalist project that is now shadowed by question marks, at least according to that one comrade's perspective. Perhaps this was simply incorrect practice and "a waste of USW's time"? As previously stated, while we agree that no nation should be forced to contribute to another nation's struggles, we also believe that no comrade should feel as if they're being "forced" to participate in another nation's struggles. As such, maybe these type of people aren't so much for internationalism as they sometimes claim to be? Because Mao accomplished and wrote so much on the national liberation struggle of China many have erroneously come to believe that ey was a nationalist first and a Marxist-Leninist second; but this view is wrong. Mao loved eir nation but ey was a Marxist-Leninist first and foremost who recognized the liberation of China as only a small component in the global struggle for communism.

Choosing and deciding what internationalist struggles one can participate in besides those that are explicitly national liberationist exclusive to one's own is both a tactical and strategical question that is dictated by the struggles and conditions of the time. Lacking a clear and coherent reason why not to participate is indicative of a national chauvinist political line in command. The USW Palestine campaign was a fairly easy campaign to initiate due to the current stage of the struggle and most USW comrades' material conditions. Other struggles will take more time and consideration to implement, while some might be outright out of the question. Excluding the labor aristocracy, there is a reason why revolutionaries from Marx to Mao championed the slogan: "workers of all countries unite!"

We struggle for the liberation of all oppressed people or we don't struggle at all.

— California Councilmembers, March 2016