A Strategic Objective to Disrupt and Surveil the Communication Between Prisoners and Our Loved Ones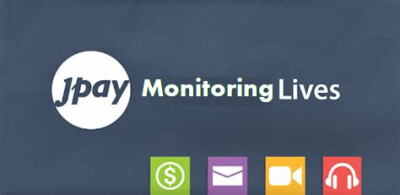 When I first came to prison in 1995, there were hardly any for-profit corporations doing business inside Virginia prisons. Almost all services including medical care, dental care and the commissary were provided by the state. This began to change in the late 1990s and early 2000s, with the introduction of corporations like Prison Health Services to provide substandard prison health care and keep the commissary filled with high priced commissary items. Prisoners' communication would also be outsourced to JPay, another for-profit company.
The Virginia Department of Corrections administration implemented a series of policies to manipulate us and our loved ones into accepting JPay as our only method of communication. On 6 August 2013, A. David Robertson, the Chief of Corrections and Operations, issued memorandum #073-2013, advising the prisoner class that effective 1 October 2013, our loved ones can no longer send us money orders through the postal mail and that they can only send us money through JPay, which requires our family to pay exorbitant transaction fees. If money orders were received in the mail after that day they were returned to sender.
On 7 May 2014, Robertson issued another memorandum, #033-214, advising the prisoner class that effective 1 July 2014, we can no longer receive more than 5 photographs through the mail. If a letter arrived at the prison containing more than 5 photographs, the entire letter including the 5 photos were returned to sender. This may seem small, but again this was subtle manipulation for acceptance of what was to come.
Perhaps the Virginia Department of Corrections most draconian policy implementation was detailed in a 13 March 2017 memorandum issued by the then warden of Sussex State Prison. In this memo we were advised that effective 17 April 2017,
"all incoming general correspondence, that is U.S. postal mail, will be photocopied at a maximum of three black and white photocopied pages front and back will be provided to the offender. The original envelope, letter and all enclosed documents will be shredded in the institutional mailroom. The entire correspondence and all enclosed items, including photographs, greeting cards, newspaper articles, etc. that exceed the established photocopy or size limit will be returned to sender."
What this memo did not mention is that during the process of copying and scanning incoming postal letters from our loved ones, a digital copy of the letter along with the name and address of the person who sent it is uploaded and cataloged in a massive database. This policy was implemented under the guise of preventing the flow of drugs into these prisons, however the real motivation for this policy is reflected in the following one-sentence reminder listed in this memo:
"Individuals will still be permitted to send an offender secure messages, photographs and other attachments through the JPay system as it is currently authorized."
Many prisoners and our loved ones view the amenity of exchanging emails with our loved ones as incredibly convenient. As a conscious prisoner I recognize that it also makes it easier for prison officials to censor and disrupt our communications and conduct surveillance and intelligence gathering on prisoners and those we communicate with. According to the Virginia Department of Corrections operating procedures 803.1, which governs offender correspondence and JPay emails inside all Virginia prisons, our incoming and outgoing correspondence is not supposed to be withheld for longer than 48 hours. However, our incoming and outgoing JPay emails are routinely withheld for several days or weeks at a time. Sometimes they are held for months at a time.
Operating procedure 803.1 prohibits prison officials from opening and reading our outgoing correspondence absent an approved mail cover from the warden, and reasonable suspicion that the correspondence violates state or federal law, or threatens the safety of the facility. However all incoming and outgoing JPay emails pass through a screening mechanism, whereby the prison's mailroom staff and intelligence officers sit behind a computer monitor and read the personal and intimate words of prisoners and our loved ones, which, like our photocopied letters, are then cataloged and stored in a massive database.
Operating procedure 803.1 also prohibits the censorship of offender correspondence unless the censorship is based on legitimate facility interests of safety and security. However, JPay makes it easier for mailroom staff and intelligence officers to sit behind a computer monitor and with the click of a mouse block or censor the outgoing emails of prisoners complaining of prison conditions as well as incoming emails of loved ones containing information about the Black Panther Party and other progressive and revolutionary movements from the 1960s and 1970s.
The U.S. Supreme Court in Procunier v. Martinez (1974) ruled that:
"Communications by letter is not accomplished by the act of writing words on paper. Rather it is effected only when the letter is read by the addressee. Both parties to the correspondence have an interest in securing that result. As such, censorship of the communication between them necessarily impinges on the interests of each."
This U.S. Supreme Court ruling and prison policies of surveillance and censorship listed above reveals that the fascist and repressive nature of prisons extend beyond these prison walls and adversely impacts those of you in the community. This should give human and civil rights activists, including our loved ones, additional motivation to work in solidarity with incarcerated freedom fighters to challenge these Constitutional violations via civil litigation.
Ultimately, what we need to do is develop a collective inside/outside analysis and strategy to dismantle the U.S. imperialist prison system.
All Power to the People!
This article referenced in: