Song Review: "Rich Men North Of Richmond"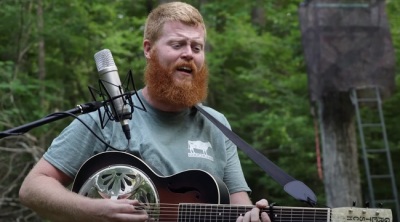 Oliver Anthony's "Rich Men North of Richmond" is an overnight viral hit, accumulating millions of listens and ranking as the most streamed song on iTunes in Amerika and right now 28 million views on Youtube plus over a million likes. With that catchy southern twang, and a message speaking to workers directly, it is clearly resonating with a lot of people – but what does this mean?
Let's look first at the lyrics to get a sense of what this song is all about. There's two main parts of the song that i think really get to the root of what Anthony's trying to convey. Ey points out:
"Lord, we got folks in the street, ain't got nothin' to eat
And the obese milkin' welfare
Well, God, if you're 5-foot-3 and you're 300 pounds
Taxes ought not to pay for your bags of fudge rounds
Young men are puttin' themselves six feet in the ground
'Cause all this damn country does is keep on kickin' them down."
So there's two matters here: one is the issue of fat people milking welfare, and the other is the plight of the Amerikan workers. Welfare is no doubt a gift of imperialist parasitism paid with super-profits, and MIM pointed out a long time ago how Amerikan minds and bodies are rotting on imperialist parasitism, highlighting the contrast between affluent imperialist countries and the poor exploited countries.
MIM said basically that overcoming imperialism is the only way to reshape food production and consumption, to address the disparity in obesity rates with an equitable distribution of resources to effectively tackle the issue. But so long as imperialism remains, so does parasitism which always fattens up the unproductive of the empire and feeds on the hard working poor of the world. So now here's the other issue, that question of the plight of the Amerikan workers. Factually, the U.$. government safeguards its labor aristocracy (most of whom are unproductive workers in the service industry) through a multifaceted approach, utilizing OSHA guidelines, mandating minimum wage laws, regulating maximum working hours, and ensuring collective bargaining rights. This is all ensured with the Equal Employment Opportunity Commission (EEOC), the National Labor Relations Board (NLRB), the Department of Labor (DOL), and so on.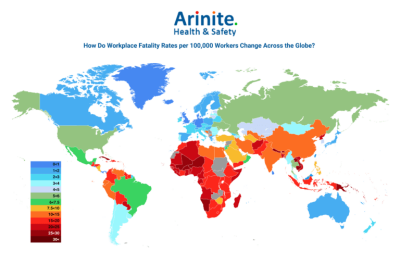 In terms of safety, the U.$ is among the safer of countries for workers as it pertains to workplace fatality – still far from perfect. Our most dangerous industry is agriculture, forestry, and fishing with a fatal injury rate at 20 deaths per 100,000 full-time workers. Migrants from south of the U.$./Mexico border make up around 75% of U.$. farm workers so it is no surprise that the most dangerous industry affects Amerikans the least.
But back to the song. The refrain goes:
"These rich men north of Richmond
Lord knows they all just wanna have total control
Wanna know what you think, wanna know what you do
And they don't think you know, but I know that you do
'Cause your dollar ain't shit and it's taxed to no end
'Cause of rich men north of Richmond."
These are your typical Amerikan's grievances with the system: the government is too big, and the feds won't keep their greedy hands off your money. Considering Biden's new plan for 87,000 new IRS agents and his incessant drive to intervene in the affairs of crypto currency companies and his promotion of a new IRS rule to require anyone who earned over $600 on payment apps (like Paypal, Venmo, etc.) to file a 1099-K form to ensure taxation is being paid by lower classes – yeah, maybe this resentment is understandable. But really, Amerika is ranked 32nd out of 38 OECD countries in terms of the tax-to-GDP ratio.(1) Belgium (42.8%), Germany (39.9%), Denmark (38.9%), etc. pay higher taxes, and also receive better social programs. Even the tax rate in Hungary (35%) is higher than in the United $tates (16.4%), which is just above i$rael (15.5%). Since the top 25% of earners pay 89% of all income taxes, and since virtually all Amerikans make more than 90% of the rest of the world in income, is the dollar really worth shit, are Amerikans really taxed to no end, as Anthony claims? [editor note: Not to mention U.$. dollar values being propped up by interest rate hikes that are decimating the value of currencies in exploited countries that must pay debts in U$D.]
No, so what are Amerikans complaining about? Taxes in the U.$. contribute to funding programs such as education, healthcare, social security, unemployment benefits, housing assistance, food assistance, veterans' services, infrastructure projects, environmental protection, and public transportation; Amerikans have access to clean water, electricity, smartphones, cars, internet connectivity, modern healthcare, education, reliable infrastructure, well-stocked supermarkets, and recreational facilities, which are often unavailable to many in the third world.
So again, what are Amerikans complaining about? Typical Amerikkkan tears over the incompetence of their imperialist leaders who are unable to share the super-profits from the neo-colonies effectively. This is why we rely on science, not frog-in-the-well subjectivism, to inform us about the world.
Frustration
In recent years the labor aristocracy has been shook. The 2016 and 2020 elections show deep-going upset in different segments of the population, which is leading to strange ideological currents among the youth (including a return to religious dogma on the one end and a clinging to nihilism on the other). Some people have just given up on society, so a kind of Kaczynskian primitivism is also making a come-back.
We're seeing some class problems blow up too, with unions taking more action across the board (with the rail workers, the baristas, and now the script writers and actors in recent months). The crypto-Trotskyite "left" is capitalizing on these grievances to pick up speed and organize, especially among students and younger workers who want a bigger piece of the Amerikan-bloodsuckin' pie.
Inflation has driven up prices and this month it was revealed how Amerikans have racked up more than $1 trillion of credit card debt.(2) While high credit card debt in general is an indicator of high access to consumption, the recent increases seem to be linked to higher prices. The student debt crisis is also haunting the Amerikan consumption rate, because Amerikans own $1.77 trillion in federal and private student loan debt as of the second quarter of 2023. That's serious, and students have gotten to the point of just saying "hell no, we ain't paying that."
The government, or at least some forces in it, are responsive to that, with the Biden regime talking about "student loan forgiveness." But it hasn't been successful. The first time, the Supreme Court ruled that the Secretary of Education did not have the power to waive student loans under the HEROES Act. So Biden is now trying the Higher Education Act of 1965 to justify it, and ey just recently was able to perform an IDR Account Adjustment for 800,000 borrowers. This still doesn't make the youth all that happy, and a large percentage of the older generations opposed the attempt at debt forgiveness.
Aside from class issues, there's still heat picking up with the abortion issue and the question of censorship, and other things regarding your typical sex and drug issues. There's a clear polarization between the youth and the old when it comes to how they approach this and see the world, the former seemingly liberal and the latter seemingly conservative. Generational disputes are all too common a sight now, each generation blaming the other for all the problems we face in the world today.
There is clearly a LOT of frustration, a LOT of unease and anger too – but is that really enough for a revolution? We will have to see the historical forces that the youth (especially the oppressor nation youth movement in the 1960s) and how to discipline this force for non-adventurist and scientific forms of resistance than individualist hedonism.
Proletarianization?
The proletariat's more than the working-class, it's defined by a more precise relationship to the ownership of the means of production, consumption, and relations to other classes. It's the class that is not only dispossessed (without private property), it's the class with nothing to lose but its chains. Do Amerikans now got nothing to lose but their chains?
Let us look at it from the standpoint of material comfort. Homes built in the last 6 years are 74% larger than those built in the 1910s, an increase of a little over 1,000 square feet – the average new home in the United $tates now spreads over 2,430 square feet.(3) The Biden regime is claiming that the bourgeoisie added 236,000 jobs in March(4) and a solid 187,000 jobs in July(5), and that the unemployment rate has fallen to just 3.5%, matching the lowest level in half a century. They're claiming also that wages are rising faster than inflation. These claims would indicate that the situation for Amerikans isn't really all that bad.
In 2019, MIM(Prisons) explained in "Economic Update: Amerikkkans Prospering in 2019" that amerikans are prospering with a stable economy and low unemployment, increased average wages and leisure time, more homeownership and accumulated wealth, etc., all kinds of indications of economic prosperity. There were some issues in 2020-2021 because of the pandemic and surely an economic crisis of big proportions is bound to crop up, but right now the tides seem to have stemmed – at least temporarily.
There is really no sign of proletarianization on the horizon. Maybe it will happen soon, but Comrade Mao said "Marxists are not fortune-tellers."(6) To speak of lumpenization is perhaps more accurate than predicting proletarianization, i think both are possibilities with the decline of Amerikan capitalism.
While the contradictions described in MIM(Prisons)'s article on the expected recession in 2023 have not been resolved, the crisis has still not hit here in the heart of empire. The self-destructive nature of capitalism-imperialism will lead to wars and other man-made tragedies where these parasitic economic privileges we have will eventually end. Some examples of "fortune-telling" by Mao would be what time, date, and year a recession starts or an imperialist-war breaks out. Maoists do not concern ourselves with this type of prophecy – it is actually the labor aristocrat and petty-bourgeoisie movements of fascism that loves conspiracies and finding prophecies (such as the fascist nonsense promoted in the Elders of the Protocols of Zion and the reactionary QAnon Movement that seems to love Anthony's song).
Right/Left Divide
In Amerika, the left of capital and the right of capital divide themselves on the issues of culture war but functionally have the same vested political interests in maintaining the status quo of capitalism-imperialism. Occasionally some of these people on the left wing of parasitism present themselves as radicals, anarchists, even sometimes Maoists, but the truth of it is that these are not communists.
The digital landscape's been churning out a lot of these personalities in recent years. MIM(Prisons) has commented on some of these trends in Some Discussions on Bad Ideas (ULK 79), with attention to how
"communist groups are far outshadowed online by memes, twitch streamers, tik tok spheres, instagram pages, internet forums, and the likes when it comes to converting kids to communism than communist organization internet presence. This has given rise to the problem of communism becoming more akin to a sub-culture talked about on social media sites like twitter and reddit than a political movement. Different political stances from Maoism, Trotskyism, all the way to Stirnerite Anarchism cease to become guides to action, but a thing to put on your bio. Various people's wars and nations at war become more akin to fandoms for TV shows to obsess and argue over rather than a movement to popularize and create awareness for. Political line ceases to become a belief and action that one takes, but a take one has so they can get on the algorithm. Line struggle turn into flame wars with no purpose of uniting with others, but exist only to express one's individual self for the cathartic feeling of having the correct line."
One of these recent digital trends has been known as "MAGA Communism," with notable support from the likes of people named Haz Al-Din and Jackson Hinkle. This camp has positioned itself against the left and the right, opposing liberalism but also conservatism, taking bits from both sides. [MIM(Prisons) previously referred to Haz in the intro to our review of Pao-Yu Ching's *From Victory to Defeat for eir meaningless definition of socialism, saying that every country in the last 100 years has been socialist.]
When it comes to songs like this one, it is seen as a message of class struggle by this camp. Haz claims "this song about class struggle by @aintgottadollar, a working class Virginian has gone viral overnight with millions of views from ordinary Americans. The masses are far ahead of the current right wing and leftist grifter ideologists who benefit from dividing the people!"(7)
Similar sentiment from a like-minded camp, calling itself "Patriotic Socialism," is echoing much the same; you will find this view all over social media, especially the cesspool of Twitter where these ideological currents permeate. Opportunistically, they're all invoking class struggle.
Well yes, the song is about class struggle but what kind of class struggle? Comrade Mao pointed out "this question of `for whom?' is fundamental; it is a question of principle."(8) i don't see any real concern for the international proletariat in this song, i don't see any mention of how this dying empire treats the rest of the world with diseases, bombs, sanctions, subversion, and other ways to bring death and destruction to fatten up the Amerikan ticks. So who does this song serve?
Comrade Mao said "all literature and art belong to definite classes and are geared to definite political lines." That's why when analyzing literature and art, ey said, "the first problem is: literature and art for whom?"(9) This song is serving the interests of the labor aristocracy, albeit a disaffected branch of the labor aristocracy that has elements of both the right and left-wing of white nationalism.
Anthony eyself has said that "both sides serve the same master – and that master is not someone of any good to the people of this country." This is conveniently being ignored by the MAGA right, who have taken Anthony as their savior and prophet. For example, here is what the right is saying:
"Rich Men North of Richmond is a key example of the populist-nationalist vs establishment paradigm. The anti-establishment message is gaining traction right now, and explains the dynamic we see in the GOP primary where career politicians are struggling against outsiders." – Jack Posobiec (10)
"You might notice a theme there… [speaking of both Oliver Anthony's "Rich Men North of Richmond" & Jason Aldean's "Try that in a Small Town"] People are starved for music that speaks to them about today's problems." – Rogan O'Handley (11)
"Oliver Anthony is a star […] inside of the hearts of the people […] millions of us, with whom he has touched with his music, as somebody who is just desperately searching for a better world in a place that has been strip mined by our elites, and we are angry about it." – Benny Johnson (12)
Ben Shapiro also praised the song, calling it "the cry of a lot of people in the United States" who feel "there are too many people who have their hand in their pocket, particularly elites in the federal government."(13) So why ain't the mainstream left vibing with it? Well a main reason is the song's attack on the fat people (which they're calling "fatphobic") and Anthony's denunciations of the "welfare state," but i also think a contributing role is the general anti-southern chauvinism that is characteristic of the liberal-subjectivists in our country. Anthony is from the rural Appalachians, specifically North Carolina.
MIM(Prisons) notes that "there are various groups of people in the United States who share the physical misery of these rural masses – American Indians, Chicano farm laborers, Black tenant farmers in the South, the dispossessed whites of Appalachia. But most of these groups are scattered and weak, living on the fringes of capitalist society, away from its vital centers."(14)
While the urban petty bourgeoisie's reaction to Oliver Anthony is partly based in a disdain for southerners, the question is, how do we transform the thinking of those with gripes against the system? How do we get them to drop their vested material interests in parasitism, militarism, and conservatism? That requires more investigation, more practice. To speak of Anthony as this enlightening Buddha of the century is not scientific, his thinking is still backwards and merely reflects some tussles between the labor aristocracy and the imperialist bourgeoisie, but it is not great enough a leap to really consider this some kind of revitalization of Joe Hill or Woody Gutherie.
I think the most important thing to grasp in light of this song is that imperialism is basically in crisis and there's a lot of discontent at home, and this is fueling contradictions of all kinds. Comrade Mao made it extremely clear that "there is nothing that does not contain contradiction; without contradiction nothing would exist."(16) The question we need to deal with is how to tackle and wrangle with these contradictions.
The key to contradictions and their resolution is practice. Comrade Mao conceived of it in this way: Practice, knowledge, again practice, and again knowledge. Stepping up practice is a big leap along the way of figuring out problems and having our thinking correspond to really-existing laws that govern society. As fascism and social-fascism step up to the plate and imperialism crashes into deeper peril, advancing our work as Maoists is key to ensuring our survival and our ability to meet the challenges that come ahead.
The challenges ahead are gonna be difficult but we are taught not to fear hardships or sacrifices, not even death. Focusing on ideological unity, strengthening our organizational bond, digging deeper, and keeping at it, more answers will reveal themselves about the nature of what's going on and what we need to do. More practice is what we need. That lofty criterion of practice is our compass to success and our life-blood.
With practice, we gain insight, we gain consciousness, we gain unity, and we gain struggle and pain too. It ain't supposed to be easy. We are up against a big ass labor aristocracy serving a strong imperial empire and its representative drones in the White House. But they won't win. That's what strategic confidence is all about. This is all a paper tiger, and practice proves that empire ain't all that.
So long as the proletariat of the Third World is revolutionizing, and the empire is dying, the situation is excellent in my eyes. Our day is coming, don't let the grifters, tricksters and swindlers fool 'ya.
SOURCES:
(1) https://www.oecd.org/tax/revenue-statistics-united-states.pdf
(2)https://www.forbes.com/advisor/credit-cards/credit-card-debt-hits-new-high/
(3) https://www.propertyshark.com/Real-Estate-Reports/2016/09/08/the-growth-of-urban-american-homes-in-the-last-100-years/
(4) https://www.usatoday.com/story/money/2023/04/09/unemployment-rate-fell-3-5-march/11631881002/
(5) https://www.voanews.com/a/us-employers-added-solid-187-000-jobs-in-july-unemployment-dips-to-3-5-/7211561.html
(6) https://www.marxists.org/reference/archive/mao/selected-works/volume-1/mswv1_6.htm
(7) https://twitter.com/InfraHaz/status/1690087616593395712
(8) https://www.marxists.org/reference/archive/mao/selected-works/volume-3/mswv3_08.htm
(9) ibid
(10) https://twitter.com/JackPosobiec/status/1690360052979257344
(11) https://twitter.com/DC_Draino/status/1690020598221533184
(12) https://www.youtube.com/watch?v=t_mzUydfl5M
(13) https://www.forbes.com/sites/conormurray/2023/08/15/the-sudden-success-of-rich-men-north-of-richmond-a-country-song-championed-by-right-wing-pundits-explained/
(14) https://www.prisoncensorship.info/archive/books/Economics/lumpen_in_the_united_states.pdf
(15) https://www.opendemocracy.net/en/transformation/why-is-american-left-so-prejudiced-about-south/
(16) https://www.marxists.org/reference/archive/mao/selected-works/volume-1/mswv1_17.htm