New Lawsuit Against San Mateo County's Prison Mail Surveillance System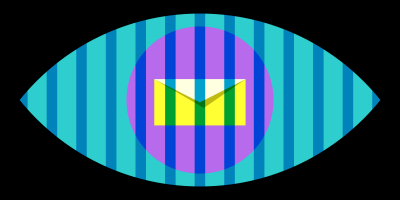 The Bay Area is the latest site of Our all out legal war against digital-mail prison profiteer Smart Communications. San Mateo County, located on the peninsula between San Francisco and San Jose, instituted the MailGuard system used by Florida-based Smart Communications in late 2021 in its county jail. The county had the second lawsuit to date brought against it for its use of the system. The first was filed last fall, which alleged (validly I'm sure) exposure of private communications between attorneys and their clients to correctional guards.
The new lawsuit filed last week by an extremely influential legal coalition including the Electronic Frontier Foundation, Social Justice Legal Foundation and Columbia University's Knight First Amendment Institute aims to get a judge to declare the mail system has violated its subjects' First and Fourth Amendment rights. Ultimately the aim is to order the county to stop using it and purge all retained electronic mail records. Record requests by San Jose-based civil rights group Silicon Valley De-Bug have shown scanned mail is retained and able to be accessed by jail staff for seven years according to the contract, even after a persyn has been released from jail.
The Electronic Frontier Foundation (EFF) is an exciting addition to the legal team involved in the assault on this totalitarian surveillance system. Formed in 1990 by John Gilmore, John Perry Barlow and Mitch Kapor, this international non-profit digital rights group based in San Francisco, CA got its original financial backing from Mitch Kapor and Apple co-founder Steve Wozniak. The EFF has handled (and won) many high profile cases against companies like Google and Facebook, but its most famous case (its first, that also led to its creation) preserved forever in historical hacker lore, happened in early 1990 against the U.$. Secret Service for its illegal raid/search and seizure operation of Steve Jackson Games. This was one case of many happening at the time across the United $tates against alleged hackers spurred along by a state and federal task force code-named Operation Sundevil.
Steve Jackson Games was raided due to complete incompetence by Secret Service personnel who thought a handbook for a role-playing game by Steve Jackson Games called "GURPS Cyberpunk" was actually a handbook for computer crime, sort of a hacker's version of the Anarchist's Cookbook. The winning of this case started EFF's promotion and defense of computer and Internet-related civil liberties.
While the case against San Mateo County's use of Smart Communications mail system has not been decided yet, We the imprisoned lumpen can only hope that the plaintiffs which number 5 prisoners at San Mateo County Jail, several family members, and Oakland-based artists collective ABO Comix, pass up on any instantly gratifying concessions offered in settlement like what happened in the Ashker settlement in the aftermath of the California Hunger Strikes and see this lawsuit through to its glorious conclusion.
---
MIM(Prisons) adds: We have published a series of articles in recent years addressing this new trend in complicated digital mail systems that just make communications with the outside world more difficult and more censored. Across the board the main reason given for these systems is to prevent drugs from entering prisons. A recent report from a comrade in Hughes Unit in Texas on the continued rise in fentanyl deaths from K-2 brought in by staff reiterates the hypocrisy of this claim. Meanwhile Hughes Unit remains one of the biggest censors of mail from MIM Distributors in the state of Texas.
We appreciate the focus of these organizations on the importance of connection to family and community and welcome them in the battle against Smart Communications, JPay and other digital mail vendors profiting off of prisoners and their families while imposing a surveillance state on all of us.