Capitalist Copyright Laws Stifle Education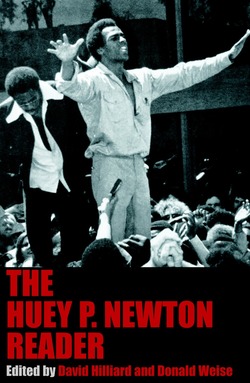 MIM(Prisons) recently received notification from the publisher Seven Stories Press that we are in violation of copyright laws by making a PDF of The Huey P. Newton Reader available for free on our website. Copyright laws are a capitalist invention to enable the holders to make more profits. In the case of books, it's publishers (and sometimes the authors) that are making money on these copyrights.

For most of what gets printed these days, trashy novels, bourgeois interpretations of history and the like, we don't care that distribution is limited by copyright. But when it comes to revolutionary literature, especially that which is relevant to the people least able to afford it, we see clearly how copyright laws stifle education. Books about Huey Newton, founder and leader of the Black Panther Party, need to be more widely available.

MIM(Prisons) explicitly publishes everything under a creative commons license which invites everyone to build on, copy and share all that we write. We're not making money on our work, we're putting all of our money into spreading revolutionary education. And we want to encourage others to do the same.

Education should be free for everyone. This includes educational material like books. Intellectual property rights laws stifle creativity and education and also directly harm the welfare of the people. Patents keep drugs restrictively expensive by prohibiting anyone but the inventor from manufacturing the drugs. This system of legal restrictions and secrecy inhibits creativity and the advancement of society by preventing people from building on inventions made by other people. Meanwhile, people suffer.

It's only in a capitalist society, where profit is king, that we need these sorts of intellectual property restrictions. In a socialist society, where the goal is the welfare of the people, we will prioritize the most efficient and effective formula and distribution of life-saving drugs, educational material, and everything else that is good for humynity.

We are sympathetic that small publishers of political books like Seven Stories Press are in a difficult space to earn money. With new book releases it will often take a lot of book sales just to make back the cost of the printing. However, this doesn't make us sympathetic to copyright claims on a book that was first printed in 2002. Perhaps access to an electronic PDF is curtailing some sales of the physical book, but if free access is getting more people to read this important book, we think that's a victory.

We hope that Seven Stories Press will re-evaluate their goals. On their website Seven Stories claims: "Our credo is that publishers have a special responsibility to defend free speech and human rights, and to celebrate the gifts of the human imagination wherever we can." They have published some important and controversial books including the Dark Alliance series about the CIA and crack cocaine, All Things Censored by Mumia Abu Jamal, and the annual Project Censored's Censored report. Yet by shutting down the distribution of an important book about the ideology of the Black Panther Party in order to preserve their profits, Seven Stories is working counter to their credo.