Juneteenth Freedom Initiative Phase 2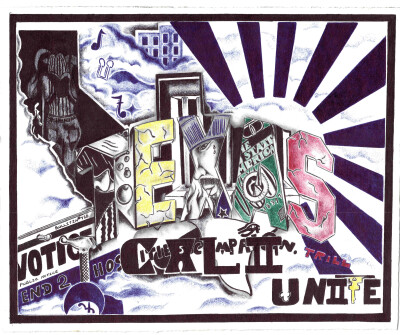 On 19 June 2022, prisoners across Texas abstained from celebrating the federal Juneteenth holiday until real freedom is attained by the oppressed in this country. Instead they organized, studied and made their voices heard for the demands of the Juneteenth Freedom Initiative, including:
End Solitary Confinement! End Restrictive Housing Units(RHU)!
End Mass Incarceration!
Stop Mail Censorship!
Transform the prisons to cadre schools! Transform ourselves into NEW PEOPLE!
Updates Since Juneteenth
The response from the Texas Department of Criminal Justice(TDCJ) was swift and coordinated. MIM(Prisons) sent hundreds of update letters to comrades in Texas during the month of June, and almost all of them appear to have been censored.
Prisons where our letters were censored for "inciting a disturbance" or "riot" include:
Allred Unit
Beto I Unit
Boyd Unit
Christina Melton Crain Unit
Estelle High Security Unit
Estelle 2
Ferguson Unit
Gist
Hughes Unit
McConnell Unit
Mountain View Unit
Stevenson Unit
Telford Unit
Terrell Unit
Wallace Unit
Wynne Unit
We are still receiving and compiling censorship notices from June. Needless to say, there was a coordinated effort to block our letters across the state, and they were really worried about the Juneteenth boycott. Of course, there was nothing about organizing a riot in our letters. But the imperialists will consider a boycott a "disturbance" worthy of violating Constitutional rights. Biden said we must celebrate Juneteenth, so now we face the consequences of his goons in the TDCJ.
The censorship at Allred Unit had been going on for months prior. This is the worst RHU in the state, where a lot of the JFI organizing began. Therefore we began a postcard campaign to protest the political targeting of mail and of certain prisoners at Allred. One comrade there received 22 mail denial notices in one day in May! Another comrade in Allred wrote:
"I been denied 2 newsletters & 1 letter that ya'll sent my way. [everything we've sent this comrade] I highly appreciate ya'll. I've sent them home. This only confirms that Texas don't want us to know. Your news letters were denied for tha reason of 'inciting a disturbance'."
"I asked the mail room lady if anything sent from this address will be denied and she said, 'Yes.' Just like that, freedom of speech denied."
This campaign is ongoing, as the censorship continues, and we ask outside supporters to get involved. Mail from prisoners in Allred is often delayed a month or more, so updates on the launch of the JFI have not yet come in from some of the organizers.

Outreach during June included flyering and postcards on the streets, hundreds of update letters sent to TX prisoners and radio interviews in Texas and on Free Aztlán on 96.1 KEXU in Oakland.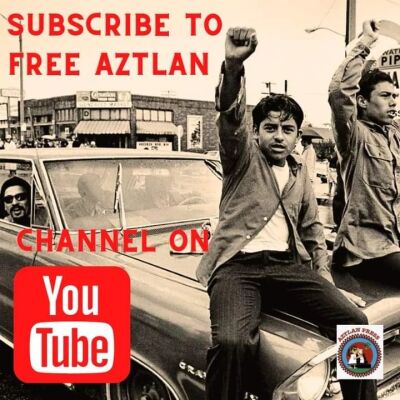 One Texas comrade reported:
"The Juneteenth Freedom Initiative flyer was displayed for several weeks here. On Juneteenth, no movement due to low staff and no special holiday meal. The officers dining room had ribs, BBQ chicken and brisquet with all the fixins, and these were supposed to be delivered to each officer on duty. However, most were stolen en route. The warden and kitchen captain were pissed."
The JFI was initiated by TX T.E.A.M. O.N.E who has continued to lead organizing efforts inside. Others, including Prison Lives Matter, Incarcerated Workers Organizing Committee Local 613 #1, the Texas Liberation Collective, and United Struggle from Within cells, have joined the call. On the outside, MIM(Prisons), Anti-Imperialist Prisoner Support, and the Revolutionary Abolitionist Movement have been providing support.
Phase 2
Per the plan below, laid out by TX T.E.A.M. O.N.E. the next phase of the Juneteenth Freedom Initiative for prisoners is to file petitions with the Department of Justice. If you need a sample petition, write us to get a copy. This petition is not specific to Texas.
Prisoners in long-term solitary confinement in Texas can also join the Dillard lawsuit against the TDCJ. If you need a copy of the motion to join, write us.
Outside supporters can best assist organizers inside by joining our campaign against censorship. We want to continue to let the TDCJ know that people outside are paying attention and not willing to accept this political repression. We will be following up with a lawsuit on behalf of an affected party in Allred and MIM Distributors. You can help in the following ways:
calling or writing letters to the TDCJ, and to Allred Unit in particular
getting others to sign postcards protesting the censorship
contribute to the legal fund to fight censorship
For more information go to: prisoncensorship.info and go to the Campaigns page and Boycott Juneteenth. For info on how to donate click the "Do Something" link.
Background on JFI
As you may know, Juneteenth has now been made a federal holiday in amerika. On this day many will sing the praises of Our oppressors or otherwise negate the reality of the lumpen (economically alienated class), that according to amerika's 13th amendment We are STILL SLAVES. While We do not wish to nullify the intensity of the exploitation and oppression that New Afrikan people held in chattel slavery faced, We must pinpoint to the general public, those upcoming generations of youngsters looking to follow Our footsteps, that to be held in captivity by the state or feds is not only to be frowned upon but is part and parcel with the intentions of this amerikan government, and its capitalist-imperialist rulers. We say NO CELEBRATING JUNETEENTH until the relation of people holding others in captivity is fully abolished!!
Comrades have been organizing around the Juneteenth Freedom Initiative(JFI) for almost a year now, and we just completed phase 1. Prisoners in Texas and North Carolina took up the campaign. Instead of celebrating Juneteenth, boycotters worked to get out the voice of the incarcerated in TX and NC.
Previous campaign materials include more demands and more details. Add your own demands that speak to your local conditions and make the JFI demands heard by the masses and the oppressors. Don't just boycott, organize.
The Boycott is just the first phase and launch of this campaign by and for all Texas prisoners.
Juneteenth boycott and voice demands starting 19 June 2022
present petition to the Department of Justice Special Litigation division (write in to get a copy if you still need one) – everyone should mail copies of their own signed petition to the DOJ following Juneteenth 2022
if (2) fails to bring proper response, we will petition the United Nations – date To Be Determined – watch for announcement in Under Lock & Key, we will be requesting testimonials and collecting statistics to back up our arguments on each campaign position and submit them as evidence to bolster the recent guilty verdict of the We Still Charge Genocide, International Tribunal 2021 where mass incarceration and solitary confinement were ruled to be vital tools in the U.S. campaign of genocide for centuries against Black, Brown and Indigenous peoples of this continent.