Nevada Should Stand Against Negligence and Violence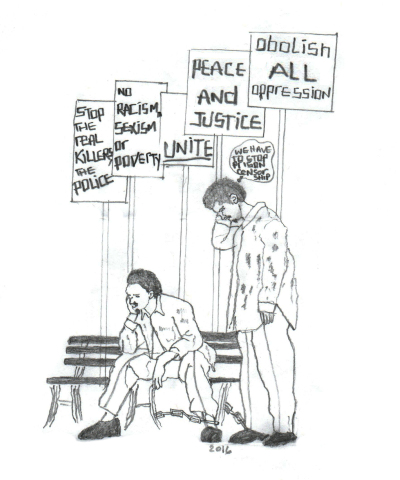 You never hear about Nevada and there's a reason why. Cover-ups, medical negligence, racial/social bias along with violence against inmates by COs, and let's not forget one of the worst parole and release systems in the nation. With lopsided, unfair sentence structures even according to statute, and unnecessary parole denials and completely unilateral discretion left to the parole board, which is screaming for reform. This is a culture and a consciousness up here but it will be their undoing.
Oscar Velasquez, a prisoner in Lovelock Correctional Center, committed suicide a few months ago and it's under investigation, a very slow, quiet investigation. Negligence played a huge part in this situation by COs and medical staff. Oscar gave the COs a suicide note on a medical kite. But protocol was broken because Oscar never made it to suicide watch in the medical unit. The next day Oscar was found dead and cold. Which meant COs weren't doing their rounds in a timely manner. Word is the suicide kite never made it to administration. This is being looked at by some other independent group, but it's been very hush-hush. A lot of the population believes the COs were fired but they weren't. They're on leave and being supported by their reps and lawyers.
A personal friend of mine and a lot of other brothas, Johnny Jordan or J.J., died in the uncaring arms of the Nevada medical system. While in High Desert Prison on an appeal trip, he also had a serious medical condition and was not given proper medical treatment. Which I'm sure was not very complicated, but just simply ignored. And it stems from the whole "oh well, fuck 'em" attitude most staff here have for prisoners.
Two of the most recent serious attack/gross incompetence incidents happened at High Desert, which is really under the microscope for piling up bodies for years and sweeping it under the rug.
About two years ago a CTO, aka a "Cadet Trainee Officer" gunned a prisoner down and killed him while handcuffed. He has since been sentenced on two counts of manslaughter; not murder of course, that's for us. What happened was during showers in the hole two prisoners started to scuffle while handcuffed. Instead of pulling them away from each other, the CTO was ordered to shoot and he just unloaded on them, killing one with fatal wounds to his head and chest area.
At the same prison, a prisoner was stabbed while being escorted by COs, if you can believe that! This was more recent, but also little publicity was spread about this. There was more press involved in the shooting death.
Along with these incidents, blatant and unpunished racism and bias in this state is so open it's ridiculous. I'm talking about assemblymen and women, COs, Sgts and representatives alike, it's everywhere.
Keep an eye on Nevada, these mothafuckas fly so far under the radar you rarely hear about things like this. They rarely make the local news and almost never make national headlines no matter how gross or serious it is. The censorship in this state is designed to keep Nevada's public in constant fear and prejudice of convicts. Bulletins are always going up on TV about this or that wanted person, this murderer or that sex offender. "Call secret watch and turn this person in," they'll say. But you rarely ever hear or see in Nevada: this human being was murdered by a cop, by a CO, by this sadistic cowardly butcher who's been anticipating the chance to take a human life!
---
MIM(Prisons) responds: This comrade reports on something we hear more and more these days: prisoners dying from negligence and abuse at the hands of prison employees. And of course these murders are covered up rather than punished. This is one of the reasons why an independent press like Under Lock & Key is so important. We need a way to spread this news and organize people to fight back. The mainstream media and politicians are all in service of the capitalist system that set up this criminal injustice system so, as this comrade points out, our appeals to them are going to be purposefully ignored. Send us your reports about abuse and neglect. Even if they don't make it into the print version of ULK we will publish them on our website.