Indigenous Nations Rebel in Ecuador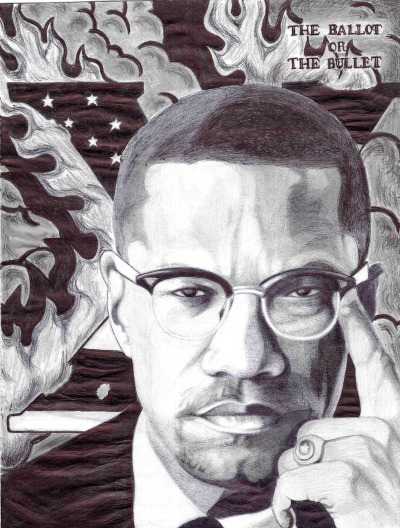 The 2022 Strike
On 27 June 2022, the Confederation of Indigenous Nationalities of Ecuador (CONAIE) agreed in opening discussion with the Ecuadorian government in solutions for the national strike that has paralyzed parts of the country for two weeks.(1) Before declaring its openness to negotiations with the government however, CONAIE rejected President Guillermo Lasso's move in calling for price cuts of gasoline for 10 cents in diesel.(2) Currently, the fuel prices of Ecuador has doubled from 2020 with diesel going from $1 to $1.90 and gasoline from $1.72 to $2.55.(3) From CONAIE's "Agenda of National Struggle," the first point demanded:
"Reduction and freezing of the prices of fuel: diesel at $1.50 and extra and eco gasoline at $2.10. Abolish Decrees 1158, 1183, 1054, and focus instead on the sectors that need more subsidies: agricultural work, farming, transportation and fishing."
The demand was obviously not met, and CONAIE still continued to blockade the roads with President Lasso claiming,
"Ecuadorians who seek dialogue will find a government with an outstretched hand, those who seek chaos, violence and terrorism will face the full force of the law."(4)
Seeking to appease the rebellion in other ways, Lasso has lifted the state of emergency for the nation. CONAIE leader Leonidas Iza who was arrested by the national police on 14 June 2022, was rejected by President Lasso who claimed that the indigenous leader was an "opportunist."
"We will not return to dialogue with Leonidas Iza, who only defends his political interests and not those of his base. To our indigenous brothers – you deserve more than an opportunist for a leader."
Historical Overview of Rebellions in Ecuador
Two years earlier, Ecuador faced another similar rebellion led by workers and students which sparked on the International Workers' Day of 1 May 2020. The political-economic crisis heightened by the COVID-19 pandemic revealed quite a few corrupt decisions made by the government.(6) Workers and students demanded better wages, coordinated sit-ins in medical facilities, and demonstrated in the streets with rallies. The main goals were for better wages, and ousting of then-President Lenin Moreno.
A year previous to the 2020 demonstrations, in October of 2019, another rebellion raged in Ecuador as the month started with President Lenin Moreno declaring 6 economic measures, and 13 restructuring proposals which was part of an agreement the government took in a $4.2 billion loan with the IMF.(7) One of the key reform acts targeted by demonstrators was a 20% cut in wages for new contracts in public sector jobs, and a cut of a decades long fuel subsidies which led to an increase of fuel prices.(8) The leading two groups of this rebellion were the aforementioned CONAIE and the United Front of Workers (FUT).
Prior to that, there was also a rebellion in 2015, a rebellion in 2012, and another nationwide crisis in 2010. CONAIE and other indigenous national groups all played a role in these movements with varying degrees of involvement. From 2010 to 2022, there have been 6 major rebellions with the workers, students, and indigenous nations playing a leading role in the movements. Crisis after crisis, what is causing this trend? Every time the workers or the indigenous nations rise up (oftentimes together) they are accused of staging a coup by the government. In 2000, there was a short-lived coup, but the Amerikans interfered to remove indigenous leaders from power. Despite this, they have denied the accusations in recent protests, while also following their word through with action. How come they seem to have no desire to seek state power despite having the independent institutions and subjective forces that are able to paralyze the country each time they rebel?
After many years of regular protests against political­economic crisis in Ecuador, there was a rise of the social­-democratic movements in Latin America that became prominent in the mid-2000s. This trend was strongly guided and inspired by the ideology of "Socialism of the 21st Century", which argued that societal change and shift from capitalism to socialism can be done in gradual and non-violent means.(9) Prominent leaders who have taken up this ideology include Hugo Chavez of Venezuela, Nestor Kirchner of Argentina, Evo Morales of Bolivia, Luiz Inacio Lula da Silva of Brazil, Michelle Bachelet of Chile, and finally Rafael Correa of Ecuador.
Rafael Correa, was the 45th president of Ecuador from 15 January 2007 until 24 May 2017. President Correa – leading the left-wing coalition of the PAIS Alliance – began the "Citizen's Revolution" in hopes to reconstruct the country into a socialist state. The government ended its relationship with the IMF, and took an active part in creating the "Bank of the South" – a pan-South American monetary fund alongside the political-economic bloc of the Union of South American Nations.(10)
The class character of this movement can clearly be seen as that of the national bourgeoisie of South America: the bourgeoisie of South America stunted by imperialism as opposed to requiring imperialism to function as a class. With this national bourgeois led anti-imperialist movement in Ecuador, we see another example of a failure in reformism and social-democracy in history. With the PAIS alliance's right-wing turn under the next president Lenin Moreno, Correa distanced himself from PAIS due to disagreements. Under Lenin Moreno's presidency, and through the political-economic crisis brought by social democracy (such as national debt), the strategy of working within the system found itself reversing all its progresses. By the time Correa left office in 2017, there have already been 2 major rebellions. The rebellion in 2012, was part in reaction to the joint Ecuadorian-Chinese company "Ecuaorriente SA" commencing a 25-year contract of extracting natural resources on indigenous nations' land.(11) So with the failures of social-democracy and reformism came another lesson learned by the Ecuadorian masses. Whether this lesson can be synthesized back to the masses through a revolutionary lens is a question for the revolutionaries of Ecuador.
During the rebellions, one can see in images hammer and sickles, anarchist A's, and myriads of other ideological imagery painted across makeshift shields, helmets, and banners. With the tactics and strategy of blockades and insurgencies the rebellions which seems to constantly appear in the country seem to be eclectic and non-ideological. When constantly accused by the regime that these groups are forming coup d'états, CONAIE and organizations representing the workers and students constantly deny the accusations of ousting any presidents. They follow through with their actions as well. Short lived insurgencies don't lead to state power.
Lessons For Us To Learn
Fidel Castro has famously said that the reasoning behind his armed action and revolution against the Batista government was because working within the existing political system has been exhausted of its effectiveness. Yet, when the new generation of Latin American leftists and self-proclaimed "communists" came to prominence, Fidel Castro also famously claimed that the new generation is lucky because they are in a situation where power can be obtained through the ballot not the bullet. Throughout his life, Castro kept representing the petty-bourgeoisie and the national bourgeoisie of Cuba through its alignment with the social-imperialists of the USSR: a similar move that Correa's government had done with the Chinese social-imperialists and the national bourgeoisie of Ecuador. In the end of his life, Castro closely aligned himself with the pink tide of Venezuela, Ecuador, Bolivia, etc.
The lessons we can learn from the failures of reformism or "Socialism of the 21st century" can be standard lessons we have drawn from the failures of all reformist or electoral methods of achieving proletarian dictatorship/socialism. The state is a tool wielded by a class: the bourgeoisie. Despite this, finance capital finds its ways to implement social-democracy (or fascism) as a means of governing. Using the tools of the enemy won't get us state power. They will crush us as soon as we cross their lines.
The lessons we can learn from the CONAIE and the various workers and student organizations which rebel constantly in Ecuador are valuable as well. One lesson is in regards to the distinction of having reforms through violence in contrast to a revolution. Through a Marxist-Leninist-Maoist lens, just because one uses violent tactics or bears arms does not necessarily mean they are revolutionary or conducting meaningful armed struggle. One can be just as reformist through violent means as with electoral means. This highlights the key idea that reform vs revolution isn't a matter of strategies or tactics, it is a question of the correct analysis of how the change from a capitalist society to a socialist society happens. Thousands of masses can rally on the streets throwing firebombs at the police, but if the goal is to change laws and protest austerity measures then it is no different in quality than reform. In similar methods, things that might seem reformist at a shallow glance such as building independent institutions and spreading public opinion against world imperialism (advancing the objective and subjective forces) can be revolutionary if the goals are aligned and preparing for proletarian dictatorship during non-advanced stages.
Long live Ecuador!
Self-determination for all oppressed nations!
Notes
(1) AP News, June 25, 2022, "Ecuador president: Indigenous leader is trying to stage coup."
(2) Lina Vanegas, June 27, 2022, "Protesters Meet Ecuador Govt After Rejecting Fuel Price Cut," International Business Times.
(3) Ibid.
(4) Ibid.
(5) Ibid.
(6) Rhonny Rodriguez, October 7th, 2022, "Ecuador, el peor evaluado en la región sobre el manejo de la pandemia" Expreso
(7) Kimberly Brown, October 10th, 2019, "Ecuador unrest: What led to the mass protests?" Al Jazeera
(8) Ibid.
(9) Socialism of the 21st Century – Economy, Society, and Democracy in the era of global Capitalism, Introduction by Heinz Dieterich
(10) El Mundo, April 16th, 2007, "Ecuador cancela la deuda con el FMI y amenaza con echar al representante del Banco Mundial"
(11) Amy Silverstein, March 9th, 2012, "Ecuador natives begin two-week march to protest Chinese mining company" The World