Federal Judge Exposes Discrimination Against Muslims Held Captive in Texas Prisons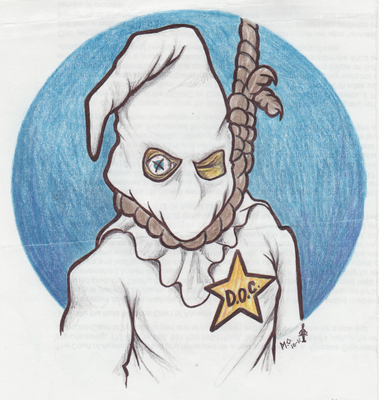 In a much-anticipated ruling, Federal District Judge Kenneth Hoyt struck down Texas Deparmment of Criminal inJustice's (TDCJ) attempt to terminate the Brown vs. Beto consent decree. The Brown vs. Beto case goes back to 1969 and it stemmed from a federal action brought by a TDCJ prisoner, Bobby Brown, who fought hard against the racist oppressors in Texas who would unmercifully beat any prisoner who declared himself a Muslim. At the time Brown was a member of the Nation of Islam (NOI) and it was members of the NOI and Fruit of Islam who provided material support, legal support, and physical security to Brown and other Muslim prisoners who were victims of religious discrimination and racial hate. It is noteworthy to mention that even in the year 2014 over 95% of the Muslims in TDCJ are New Afrikans (Black). There is a racist dynamic to Texas's ongoing oppression of Muslim prisoners.
The Brown vs. Beto consent decree was put in effect in 1977 and it provided a wide array of rules and policies geared toward destroying any obstacles to Texas prisoners' right to practice Islam if they hoose. In 2012 under the auspices of the Prison Litigation Reform Act, TDCJ and the state of Texas petitioned the court in an effort to terminate Brown claiming they had policies in place which provided ample opportunities for Muslim prisoners to practice their faith. This was a lie and a ruse concocted by the racist oppressors to show onlookers an illusion of freedom. In reality, TDCJ has established rules and policies which infringe grossly upon Muslim prisoners' right to practice. We are monitored as if we all are potential terrorists; our visitors and volunteers are harassed and overly scrutinized; TDCJ Correctional Officers regularly disrespect the Muslims and bait them in physical and verbal confrontations. This is the reality on the ground!
However, the main point Judge Hoyt made in his ruling was that TDCJ has purposely constructed rules which made it impossible for Muslims in Texas prisons to practice. Moreover, he stated the agency has established a practice throughout the system where they show preferential treatment to Christian prisoners while marginalizing, ridiculing, and obstructing Muslims from practicing their religion. All this amounts to a blatant violation of the Establishment Clause of the 1st Amendment in the U.S. Constitution. Judge Hoyt ruled that Brown will remain intact and told them to make the necessary changes ASAP.
Instead of rectifying the problems in Texas state Attorney General Gregg Abbott is ordering an appeal of the judge's ruling. So there is an overt collusive effort by the Attorney General and the Executive Directory of TDCJ to violate Muslims' U.S. constitutional rights. This is the type of violation the Department of Justice - Civil Rights Division is supposed to protect U.$. citizens from suffering, yet they have hesitated to get involved! It reminds me of that young Black man who got beat in the face with a hammer by Georgia prison guards. We must come to the understanding that these imperialists, whether they be white or Black, Democrat or Republican, do not have a vested interest in the lumpen underclass who are trapped in Amerikkka's Gulags.
I can not tell you how many grievances I have written citing Religious Discrimination and they have come back with that same old bullshit reply: no policy violated, no further action warranted! And the entire time these racist oppressors were violating my constitutional rights! This once again highlights the corruption and hypocrisy of TDCJ! This grievance program in Texas is a sham and a farce.
I urge all of you reading this piece to join United Struggle from Within, and fight these racists! Expose the abuse, murders, and violation of civil and humyn rights. We must make a collective push to call for an all-out investigation of TDCJ and the Texas Senate Criminal Justice Committee as they too are culpable in the rampant, systemic, and pervasive abuse of Texas prisoners.Comrades, I want you to understand that racism is a byproduct of capitalism/imperialism. Unifying in order to smash imperialism provides a serious blow to racism. Texas as a whole is an imperialist stronghold and the overt racism that exists throughout the state is a testimony to that!