Force-Feeding Approved for CA Hunger Strikers
19 August 2013 - Today, a federal court approved the force-feeding of people who are on hunger strike in California prisons to protest torture in the form of long-term isolation and group punishment. The force-feeding itself is considered torture by many, including those who have been on hunger strike in Guantanamo Bay since February and have been suffering through force-feeding for months.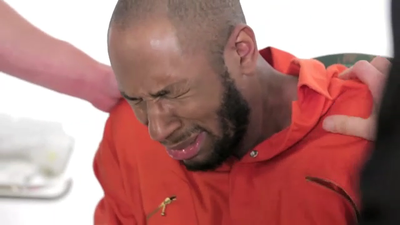 The decision in California came shortly after we posted a report from a comrade who was denied liquid supplements and collapsed on July 21 in Corcoran State Prison. Many others have collapsed since then, and the state's behavior has made it clear that the health of prisoners has not been a concern of theirs. They apply very strict rules to how they count people as being on "hunger strike," knowing that strikers depend on the state to report their numbers to the public, forcing them to abide by these rules that don't allow for any electrolytes.
The state has consistently used health care as a weapon to manipulate prisoners into submission, rather than act as the custodians of health and safety that they claim to be. Now that strikers are approaching life-threatening conditions, the CDCR is acting to prevent them from exercising one of the strongest forms of protest that they have from within these isolation cells. The attention given to the situation inside California prisons right now is already unprecedented and they fear that if more prisoners die they may lose their power to torture prisoners in the future. The torture is important to them because it is what they believe to be their best tool to prevent the oppressed from fighting their oppression (the injustice system's true purpose). The ongoing hunger strike, decades in the making, has begun to turn the tables on that idea though.
This recent report asserts that 70 of 130 prisoners currently on hunger strike have been going since July 8, 2013. There are a number of groups of prisoners in California who are ready to restart hunger strike in support of the 70 (or more) who are in it for the long haul as the struggle heightens.
In the months leading up to July 8, there was some debate about the return to the hunger strike tactic, particularly as previous attempts were aborted prematurely without any changes from the state. But those first two strikes resonated among the oppressed across the country, and particularly in California where 30,000 prisoners stood up against long-term isolation on July 8, 2013. As we approach 50 days on strike, and repeated assertions from participants that they will not stop for mere promises this time, this struggle is approaching a crucial point. To date, control units have been a fairly effective tool of repression. But if oppression breeds resistance, then even these tools of total control can be overcome. At no other point have we been closer to that goal than we are right now. Those who have and will give their lives for this struggle must not die in vain. Those 30,000 plus prisoners who supported this campaign must take every opportunity over the coming months to build, educate and organize to prepare for the next phase of this struggle. A failure to seize this moment in the prison movement will mean much more suffering for the imprisoned lumpen in the decades to come.